It's Groundhog Day in Australia as Another PM Clings to Job
(Bloomberg) -- Australians are facing an all-too familiar feeling -- not knowing if the prime minister they wake up with will be the same one who was in power when they went to bed.
Speculation has been mounting that months of poor polling, policy back-flips and undermining from within his own governing Liberal Party could see Malcolm Turnbull face a challenge to his leadership as early as Tuesday. The Sydney Morning Herald reported on Monday that his Home Affairs Minister Peter Dutton would have sufficient support if he opted to take on Turnbull in a ballot of party lawmakers.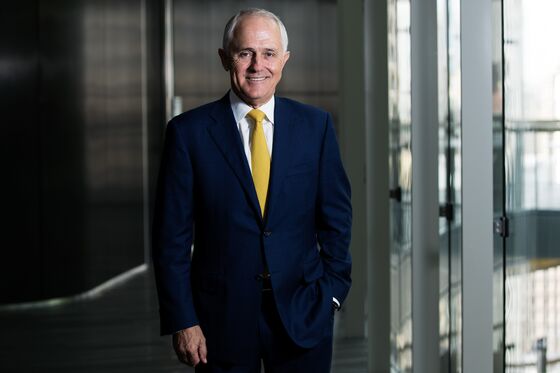 Turnbull, 63, insists he has the full support of his Cabinet, and Dutton is publicly backing the prime minister, making an immediate challenge unlikely. Still, the political infighting is an unwelcome reminder for Australians of the tumultuous decade they've endured: since 2007, the nation has switched prime minister five times and none has lasted a full term.
The latest turmoil is over Turnbull's signature energy policy, which seeks to deliver affordable and reliable electricity while reducing emissions. Some conservative Liberal lawmakers -- including his predecessor Tony Abbott -- want the government to walk away from its Paris Agreement commitments and do more to help the coal industry.
The root of the disquiet goes back to September 2015, when Turnbull ousted Abbott in the nation's last leadership challenge. The vote fractured the party, and he's never enjoyed the full support of conservatives -- with Abbott on the backbench criticizing policies and agitating for change.
It's unclear whether Turnbull will be challenged on Tuesday when Liberal lawmakers gather in Canberra's Parliament House to discuss the energy plan. The meeting may proceed without drama, especially after Turnbull on Monday backflipped on a key element of his National Energy Guarantee in an attempt to win over critics. Alternatively, Dutton or another Liberal lawmaker could call for a vote on Turnbull's leadership.
Whether Turnbull remains in the top job, or another leader is sworn in, the government faces a huge task in closing the main opposition Labor party's lead in opinion polls before elections due in May.
Here are five potential leaders should Turnbull lose his job: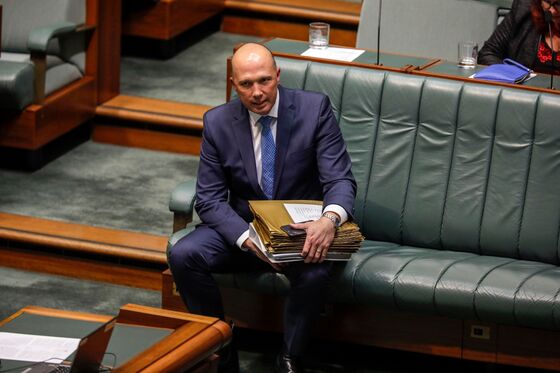 A former policeman and childcare-center owner, Dutton has continued the government's hard-line approach to asylum seekers arriving in Australia by boat -- a policy that includes detention in offshore camps. After being elected to parliament in 2001, he's held portfolios including assistant treasurer, health and immigration.
Human-rights activists in January accused Dutton of sowing division, after he said people in the state of Victoria were scared to go out at night to restaurants because of "African gang violence." Two months later, he sparked a diplomatic row with South Africa after saying he wanted to resettle white farmers from the country who were being "persecuted."
If he becomes leader, Dutton would be expected to offer subsidies to the coal industry to open new plants, and could potentially announce cuts to immigration. He may prove an unpalatable option to more centrist members of the party, while the fact he holds his Brisbane-based seat by a margin of just 1.7 percent -- leaving him vulnerable at the next election -- makes his long-term prospects tenuous.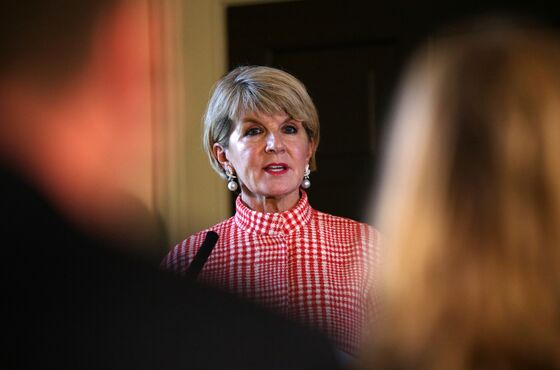 The great survivor of Australian politics, Bishop has served as deputy under three different Liberal leaders since 2007. A former lawyer, her role as foreign minister has placed her at the forefront of Australia's tricky balancing act of maintaining close ties with both its major security ally the U.S. and largest trading partner China.
Bishop is seen as a moderate, was viewed as the party's preferred leader in a December opinion poll and could be seen by colleagues as a safer mainstream alternative to Dutton.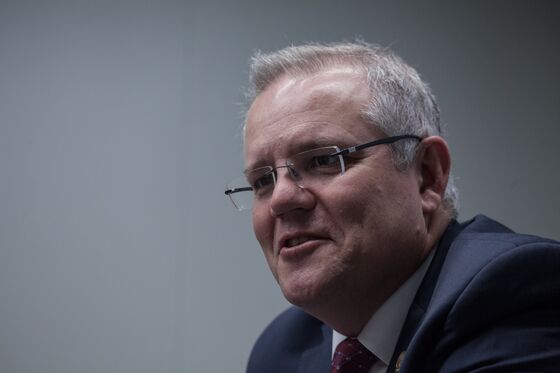 After an early career leading property and tourism organizations, Morrison's star rose quickly after entering parliament in 2007 -- in charge of the high-profile immigration portfolio and since 2015 as treasurer. He's shrunk the budget deficit and is promising a return to surplus by fiscal 2020, amid the nation's record 27 consecutive years of growth.
Still, amid stagnant wages, spiraling energy bills and house prices that are out of reach for many Australians, the government has struggled to get a political dividend from that economic expansion. Morrison's colleagues may prefer a clean break and go for a new leader less tied to the previous boss.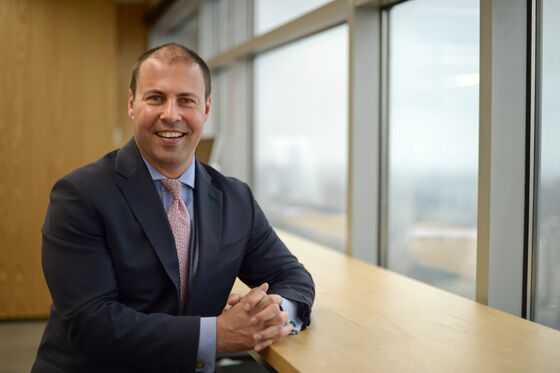 Frydenberg cut his political teeth as a policy adviser to John Howard, the nation's second-longest serving prime minister. He was tasked by Turnbull with developing the National Energy Guarantee, a plan designed to break a decade-long policy gridlock and deliver cleaner, cheaper and more reliable power. Being so closely associated with the contentious plan may have damaged his credentials.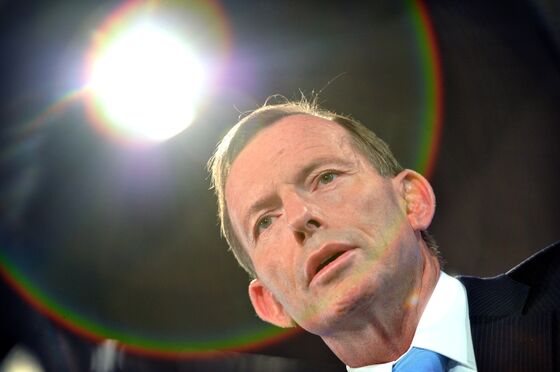 A long-shot. Surely the Liberals wouldn't return to the leader they dumped in favor of Turnbull in 2015? Yet there is precedent for such a scenario. Labor turned back to Kevin Rudd, just three years after they dispatched him in a party-room coup. Regardless of whether he challenges himself, Abbott is a wily political operator who could be central to toppling Turnbull as he galvanizes disaffection on the right of the party.