Danish PM's Credibility Gets a Boost Amid Election Speculation
(Bloomberg) -- Danish Prime Minister Lars Lokke Rasmussen enjoyed a small bump in his popularity this month, as speculation persists that he will need to call an early election.
About 20 percent of voters consider Lokke Rasmussen to be the most credible candidate to lead Denmark's government, according to a poll published by Borsen on Monday. His opponent remains ahead, though her credibility has taken a significant hit. Social Democrat leader Mette Frederiksen is preferred by 35 percent of voters in the category. In September 2015, 58 percent viewed Frederiksen as the most credible of the two, versus Lokke Rasmussen's 19 percent.
A separate poll published by Jyllands-Posten on Monday showed a much narrower margin, with 30 percent favoring the opposition leader and 22 percent backing Lokke Rasmussen. (To be sure, most voters -- 32 percent -- said they'd prefer "a different candidate" altogether.)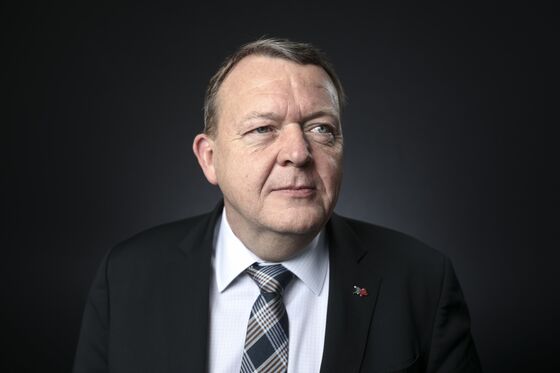 Lokke Rasmussen's center-right government can call elections at any time but must do so no later than June 2019. The prime minister has clashed in the past with his support group in parliament, the Danish People's Party, over potential tax cuts and immigration curbs, feeding conjecture he may struggle to pass next year's budget. But Lokke Rasmussen said last week he sees no likelihood of elections before 2019.
Frederiksen has recently signaled she would be willing to work more closely with the anti-immigration Danish People's Party, creating some uncertainty on the extent to which the group will remain loyal to Rasmussen in an election.