Brazil Forces Sent to Venezuela Border After Migrant Clashes
(Bloomberg) -- Brazil will send additional forces to a city on the Venezuelan border after a revenge attack on migrants that followed the alleged robbery and assault of a business owner.
President Michel Temer decided to send 120 more troops from the National Force to remote Roraima, the country's least-populous state, after meeting with cabinet ministers on Sunday, according to the presidency's press office.
The decision came after tension erupted in the city of Pacaraima on Saturday. Four Venezuelans allegedly robbed and beat a store owner, according to media reports, prompting local residents to demonstrate against Venezuelans and destroy camps where some of them are living in the city.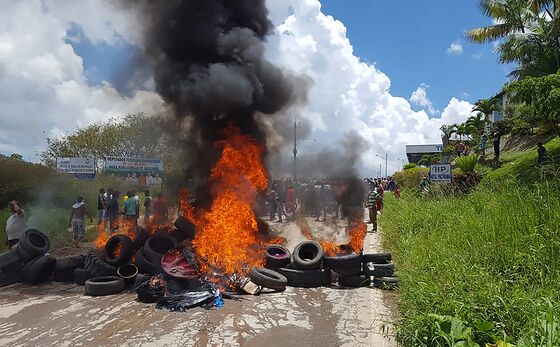 About 1,200 Venezuelans left Brazil after the clashes on Saturday, according to Brazil military information cited by O Estado de S. Paulo.
Hundreds of thousands of Venezuelans fleeing the country's economic collapse are crowding into cities and makeshift camps in Brazil, Colombia, Ecuador and throughout the region, the largest mass emigration in modern Latin American history.