Aging 'Gun Town' Fights for Its Future in Germany's Bipolar Boom
(Bloomberg) -- In the rolling green hills of Thuringia, Suhl exudes old-world charm with a picturesque center of fountains, pastel-painted buildings and churches dating as far back as the 15th century. But the city of 36,000 is being left behind as the rest of Germany powers ahead.
Known as "Gun Town" because of its long tradition in weapons manufacturing, Suhl has the unenviable distinction of being the most elderly place in Germany -- already one of the oldest countries in the world. The average age of the city's residents has risen to 50, the only sizable German municipality to reach that milestone as young people flee for better prospects in urban centers such as Berlin, Munich and Frankfurt.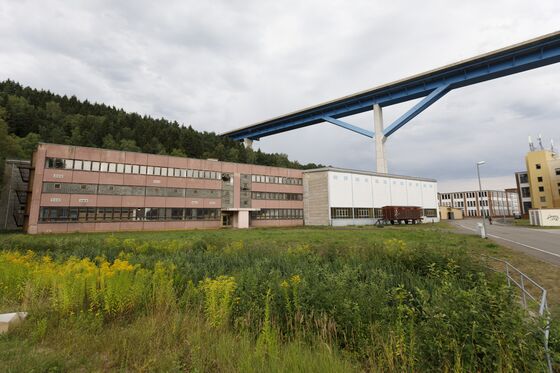 "It's a shame," said Anne Steinke, 27, who was born in Suhl but moved to Hamburg five years ago. "It was clear to me that I had to get out, not because I didn't like it but because it was not possible to do what I wanted," she said during a visit to her family, which has ties to the city going back at least 100 years.
While Suhl may be hardest hit by the demographic trend, it's not a total outlier. Much of the former communist East is aging faster than other parts of the country such as affluent Bavaria and Baden-Wuerttemberg. The diverging prospects -- similar to the rural-urban shift taking place in many other countries -- sharpens the divide between Germany's winners and losers and sows the seeds for social and political discontent.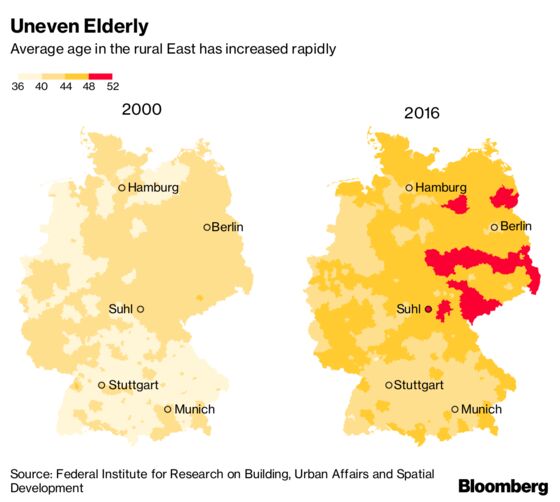 Propelled by people who feel neglected by established parties, the far-right Alternative for Germany, or AfD, has become a powerful force, in line with political trends in countries including Italy, Hungary and Poland. In an Aug. 14 poll from INSA, the populist party's support was 17 percent, nearly level with the Social Democrats -- traditionally the mainstream party of the working class -- while Chancellor Angela Merkel's bloc slumped to 29 percent. In the Suhl district, the AfD was the second-strongest party with 23 percent of the vote in last year's general election.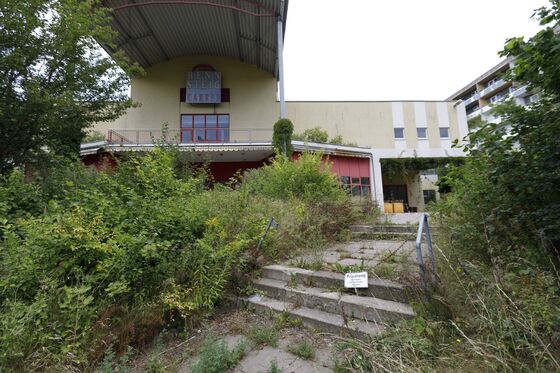 Between 2000 and 2016, Suhl's population declined by nearly a quarter, the biggest drop in Germany. The regional statistics office predicts a further 7.3 percent decline by 2035. But that's only part of the picture. Working-age residents between 20 and 64 are set to shrink by nearly a fifth. That would weaken the town's tax base and make it even more difficult to finance public services.
The strains are evident outside Suhl's well-kept center. Clusters of weeds sprout in front of a derelict shopping center, and communist-era apartment blocks built to cope with a population surge that peaked at 56,000 in the late 1980s are being torn down. Once-thriving firms like gunmaker Sauer and motorcycle manufacturer Simson are long gone.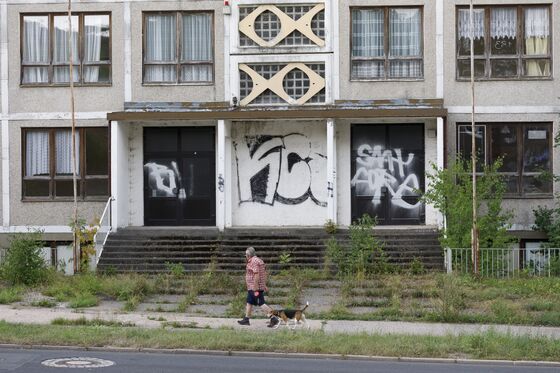 The dire outlook for communities like Suhl is an opportunity for the AfD. Its hard-line policies on asylum and immigration and its opposition to what it sees as threats to Germany's Christian traditions clearly resonate with people uneasy about the future. The party will have a chance to expand its support in a host of regional elections next year, including in Thuringia.
"Our western identity is being weakened by a massive influx from the Islamic sphere," Anton Friesen, an AfD member who represents Suhl in Germany's lower house of parliament, said in a telephone interview. "That, combined with our catastrophic demographic situation, is of deep concern to me."
A center for processing refugees is located in Suhl and has been the site of frequent disturbances -- from false fire alarms to violent altercations. The city's website includes answers to frequently asked questions about the center, including how to handle a fear of foreigners. Ironically, a key focus of urban revival efforts is to attract new residents from outside Germany.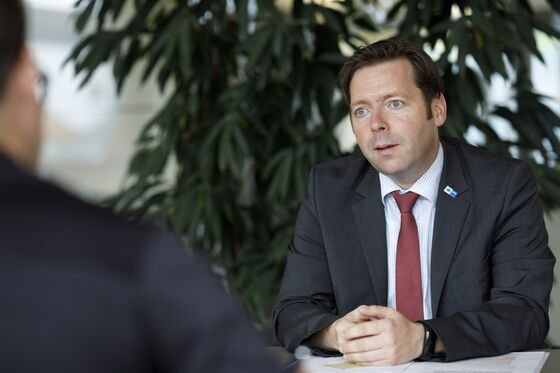 "Immigration can be part of the problem as well as part of the solution," said AfD's Friesen. "But we certainly need more skilled workers coming in."
To that end, there's a government-funded project to bring 150 young people from Vietnam to Thuringia, linking with the well-established community from the Asian country that's a legacy of the communist era. A similar project with Spain failed mainly because the program took place in the depths of the region's gloomy winter.
"We've learned from that," said Jan Scheftlein, deputy head of the area's chamber of commerce and industry. "We didn't focus enough on the issue of social integration. January in the Thuringian forest can be cold, wet and dark."
Local leaders are also trying to charm young people before they move away. That includes workshops talking up the region's potential, classes on how business works and even "speed dating" with local firms seeking trainees. But for many, it's too little, too late.
"Suhl is a lovely town and a very comfortable place to live, but there's just not much happening," said Steinke, a flight attendant who graduated high school in Suhl in 2009 and then lived in several big German cities before settling in Hamburg. "For the most part, all my friends have moved away too."