White House Counsel McGahn Isn't a 'Rat' for Talking With Mueller, Trump Says
(Bloomberg) -- Donald Trump said he "allowed" White House counsel Donald McGahn and other personnel to fully cooperate with Robert Mueller's probe into Russian interference in the 2016 election, and that McGahn isn't a "RAT."
The president tweeted on Saturday, hours after a lengthy New York Times story that attorney has had at least three voluntary interviews with investigators on the special counsel's team, totaling some 30 hours, over the past nine months.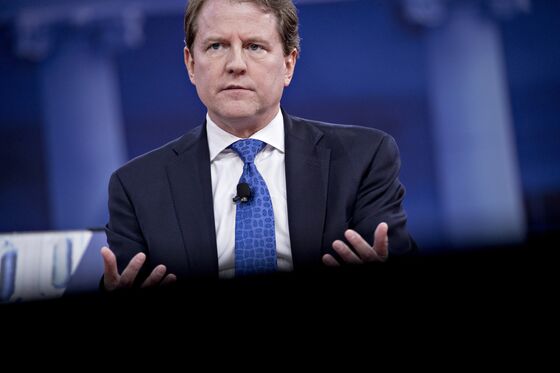 "I allowed White House Counsel Don McGahn, and all other requested members of the White House staff to fully cooperate with the Special Councel," Trump said, misspelling "counsel" in the second instance before reissuing the tweet. "We readily gave over one million pages of documents. Most transparent in history."
The New York Times story said McGahn described to investigators Trump's comments and actions during the firing of FBI Director James Comey and other topics potentially under review by Mueller. The newspaper also suggested McGahn feared that Trump was setting him up to take any blame for any possible wrongdoing, citing unnamed people close to him.
Trump was back on Twitter early Sunday, with multiple tweets about the story -- again misspelling "counsel" -- saying it falsely implied that McGahn "had TURNED" on him in the vein of John Dean, President Richard Nixon's White House counsel.
The president also restated his opinion that Mueller's probe is a "witch hunt," invoking the specter of the anti-communist crusade in the 1950s by former Senator Joseph McCarthy by calling it "McCarthyism at its WORST!"
Trump is spending the weekend at his Bedminster, New Jersey, golf course, and is due to return to Washington late Sunday.
In another tweet, he decried a "disgusting new Board Member" at the New York Times, an apparent reference to Sarah Jeong, the technology writer recently hired by the newspaper who was criticized on right-wing websites for tweets written between 2013 and 2015.
On Saturday, Trump lashed out at John Brennan in the latest effort to counter criticism of his decision to revoke the former U.S. spy-in-chief's security clearance, as well as reports that other officials and former officials, including some involved in Mueller's probe, may be next in line to be stripped of their clearances.
Trump tweeted that Brennan "will go down as easily the WORST" CIA director in history and called him "a loudmouth, partisan, political hack who cannot be trusted with the secrets to our country!"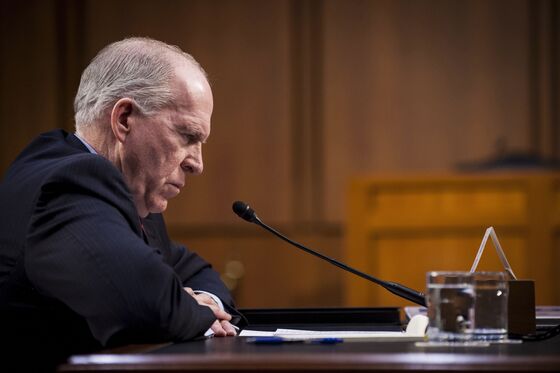 The president also suggested that unspecified "mistakes" Brennan made while serving as CIA director should be "looked at."
The counter-punch comes after days of criticism from former U.S. national security officials and military leaders who've cast Trump's cancellation of Brennan's clearance -- an apparent retaliation for his criticism of the president -- as a dangerous precedent.
A joint letter published this week from more than a dozen former senior intelligence officials -- who served both Republican and Democratic administrations -- said Trump's decision "has nothing to do with who should and should not hold security clearances -- and everything to do with an attempt to stifle free speech."
That letter followed a scathing op-ed published in the Washington Post from the retired admiral who oversaw the capture of Osama Bin Laden. The retired special operations commander, William H. McRaven, called Brennan "one of the finest public servants I have ever known" and challenged Trump to revoke his security clearance also.
Before being appointed CIA director by President Barack Obama, Brennan, 62, spent 25 years at the agency, including a stint as the station chief in Saudi Arabia, and also served as the director of the National Counterterrorism Center.
McRaven said Brennan's "honesty and character have never been in question, except by those who don't know him."
On Sunday, retired Admiral Mike Mullen, former chairman of the Joint Chief of Staff, said pulling security clearances was reminiscent of both the Nixon and McCarthy eras -- ironically, the two time periods invoked by Trump in Sunday's tweets.
"That historically, obviously, has proven incredibly problematic for the country," Mullen said on "Fox News Sunday."
Brennan said on MSNBC Friday that Trump's was "drunk with power," and rapped Republican lawmakers in Congress for turning a blind eye to the president's actions.
"Are the Republicans on the Hill who have given him a pass going to wait for a disaster to happen before they actually find their backbones?" Brennan said.
The Washington Post reported on Friday that the White House, at Trump's behest, has drafted documents to revoke the security clearances of several others who've criticized him or been part of Mueller's probe.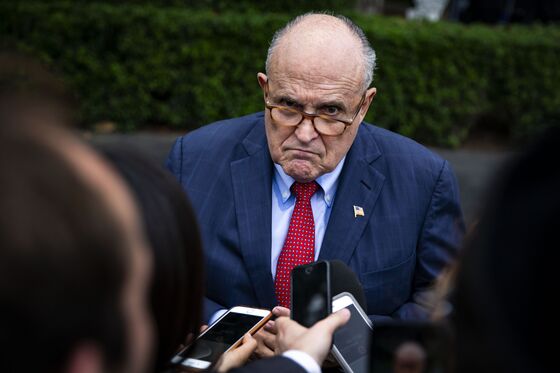 Asked on Fox's "Sunday Morning Futures" whether the president is going to take away any other clearances, Trump lawyer Rudy Giuliani said, "If there are more like Brennan, he has every right to." He called Brennan "an out-of-control political hack."
National Security Adviser John Bolton said on ABC's "This Week" on Sunday that while he had no examples of Brennan using classified information improperly, the former CIA director has politicized the intelligence community.
Sunday, on NBC's "Meet the Press," Brennan said he was considering legal action in a bid to stop Trump from pulling clearances from other critics.
"If my clearances and my reputation -- as I'm being pulled through the mud right now -- if that's the price I have to pay to prevent Donald Trump from doing this to other people, to me, that's a small price to pay," he said. "If it means going to court, I will do that."