Benettons' Atlantia Offers Initial  $570 Million After Genoa Bridge Collapse 
(Bloomberg) -- The Benetton family's Atlantia SpA is offering about 500 million euros ($570 million) in initial funding to help victims of the Genoa bridge disaster and support the region in repairing damaged road and rail links.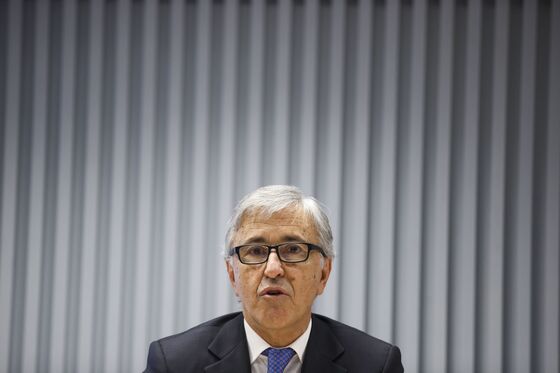 The company is "suffering" with the victims of the tragedy, according to Giovanni Castellucci, chief executive officer of Atlantia and its Autostrade unit, who spoke in the Italian city on Saturday.
A plan to rebuild the collapsed bridge in eight months could be started as soon as Monday, the CEO said. As part of the funding package -- which doesn't include compensation for the deaths of at least 43 people -- Autostrade will stop charging tolls in the area, and is planning new roads to ease congestion.
When asked if he intends to step down, Castellucci said he is focused on the reconstruction project. Autostrade feels the responsibility for the bridge but will wait for an investigation to apportion blame for the tragedy.
Chairman Fabio Cerchiai said he personally hopes that Castellucci, 59, will remain in the job, adding that that the CEO has the support of the board and main investors the Benettons. "We can and we want to alleviate the families' and the city's suffering," he said.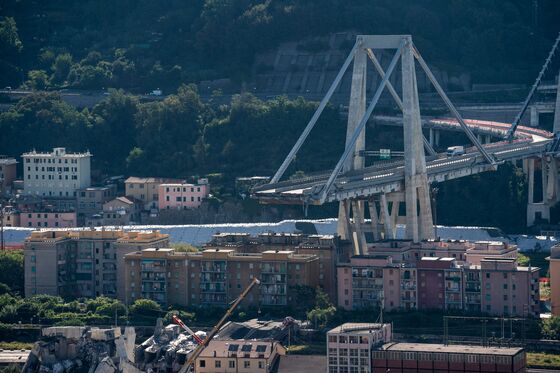 The funding plan was worked out between executives at the Benettons's Edizione Srl. holding company, Atlantia and lawyers and advisers, people familiar with the matter said Friday.
Tuesday's bridge collapse has damaged the area's economic viability, interrupting road travel between northern Italy and the French Riviera while forcing rail cargo to be rerouted through the center of Genoa.
The compensation offer is meant to build good will for the Benettons as they try to quell the political storm that arose in the wake of the tragedy, and avoid the potential loss of its lucrative toll-road concession.
Late Friday, Italy's transportation minister, Danilo Toninelli, said on Facebook that the government sent a letter to Autostrade beginning the process to forfeit the concession. His move was later followed by an official statement by the prime minister's office. The move adds to pressure on the Benettons to make amends following the disaster.
Italy's governing populist coalition earlier sent mixed signals on its plans. The company is in informal talks with Deputy Prime Minister Matteo Salvini, head of the League party, over potential fines and other measures that would stop short of seizing Autostrade's concession, La Repubblica reported on Friday. Salvini's counterpart in the ruling coalition, the Five Star movement's Luigi Di Maio, reiterated on Saturday -- after the compensation package was offered -- his intention to revoke the license.
Di Maio on his Facebook page said the government will go ahead with the revocation. Salvini said Autostrade's offer is the "bare minimum," Ansa reported.
Italy held a day of mourning on Saturday as the public funeral for some of the victims was held in Genoa.
"On this day of mourning, our thoughts are addressed to every person who has known and loved those who today are no longer following the tragedy of Genoa," the Benetton family said in a statement. "With respect, we want to express our profound sorrow and show our real closeness to whoever was struck by the terrible events of August 14th."