Brazil's Elections Have Lowest Female Representation Since 2010
(Bloomberg) -- The percentage of women running in Brazil's October election is the smallest in eight years, and barely above what's required by law.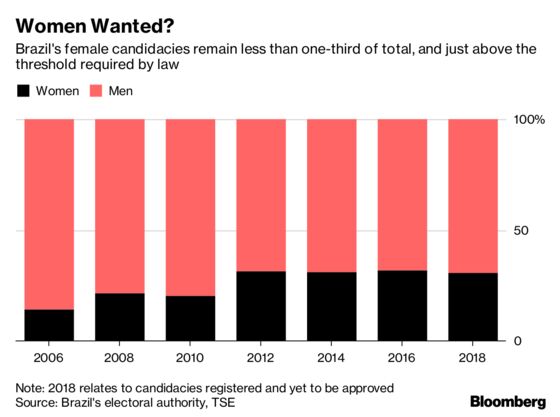 At least 30 percent of candidates in Brazilian elections need to be women, according to a law approved in 2009. The first time that occurred was in the 2012 municipal elections, when 31.3 percent of the contenders were female, according to data from the electoral authority. The percentage of women who registered to run for office this year is 30.6 percent.
Brazil ranks 154th globally in terms of the number of women in Congress, according to the Inter-Parliamentary Union, a democracy-promoting organization. The deadline for parties to register their candidates was Aug. 15.