Manafort Lived Large, But Here's How He Could Beat the Rap
(Bloomberg) -- Jurors at Paul Manafort's trial heard of his appetite for luxury – the ostrich jacket, the Hamptons estate, and the New York Yankees seats near the dugout. They saw extensive documentation of false statements that prosecutors say prove he engaged in bank and tax fraud. Given this damning portrait of Manafort, how will his lawyers convince jurors that he's not guilty?
In closing arguments on Wednesday, they'll reinforce the counter-narrative they've set up on cross-examination by blaming his former right-hand man, Rick Gates, and claim the law is so complex that he had no intent to commit a crime. It may go like this: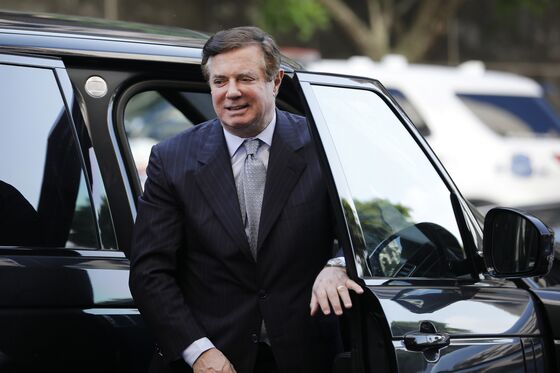 Gates, who pleaded guilty, lied in his three days on the witness stand. He can't be believed because he embezzled millions of dollars from Manafort and didn't come clean about how much he cheated on his wife. He can't be trusted to say he helped his boss cheat on his taxes or mislead lenders. Indeed, such a man will say whatever Special Counsel Robert Mueller wants him to say to stay out of prison.
"They'll say that Manafort relied on Rick Gates the embezzler, he got snookered by Rick Gates, he thought everything was copacetic, and of course it wasn't,'' said Gene Rossi, a former federal prosecutor who observed the trial in federal court in Alexandria, Virginia.
Manafort, President Donald Trump's former campaign chairman, is accused of filing false tax returns from 2010 to 2014 that understated income and concealed foreign bank accounts; failing to file foreign bank account reports, or FBARs; and defrauding banks when he borrowed $20 million. Prosecutors put on 27 witnesses. Manafort offered no witnesses and chose Tuesday not to testify.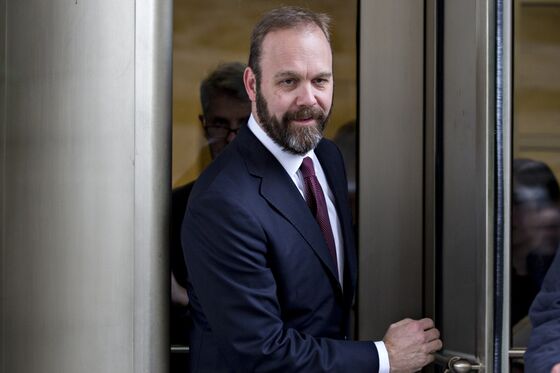 "Throughout the trial, they've tried to point the finger at Gates,'' said Barbara McQuade, a former federal prosecutor who watched the trial. "They don't have to prove that Gates did it, they just have to create enough doubt to acquit.''
Manafort, 69, failed to report $16 million in income he earned as a political consultant in Ukraine, according to the prosecutors. Defense attorneys used their cross-examinations to suggest that the government failed to prove Manafort had a "financial interest'' in accounts in Cyprus that paid for his luxe life. He would've been required to file under the complex law for FBAR only if he owned more than 50 percent, and his lawyers suggested he didn't.
"On the FBAR filings, they'll say it's confusing, it's a morass,'' said Rossi.
Mueller's prosecutors stress these points: Manafort transferred millions of dollars from accounts in Cyprus to pay for custom suits, landscaping, and an elaborate sound system. He's the beneficial owner of those accounts, which he should have declared on his tax returns from 2010 to 2014.
Their legal burden is to prove that Manafort had criminal intent on each of the 18 counts. To get inside his mind, they used Gates and other witnesses to explain a vast array of emails and financial documents. A tax accountant said he doctored a financial statement to inflate Manafort's income by $4 million, while Gates said he created backdated documents to buff his boss's finances by making it appear that two loans had been forgiven.
"There's a difference between a mistake and an intentional criminal action,'' said David Weinstein, a former federal prosecutor. "They'll say you can't look inside my client's mind from a simple box on a piece of paper. He signed a lot of documents. It's possible that he didn't read all of these documents.''
To convict, jurors must conclude that Manafort knew he had a duty to declare his offshore accounts on his tax returns and FBARs, and willfully ignored that obligation. Defense lawyers used cross-examinations of government witnesses to sow doubt on that point. But jurors heard plenty of testimony about the interaction between Gates and Manafort. Gates said Manafort was deeply involved in all of his financial affairs, as did Manafort's bookkeeper.
Lead prosecutor Greg Andres showed jurors an email that could benefit either side. Manafort wrote to Gates in April 2015 about his dismay at the U.S. tax bill he faced and his disappointment in his deputy for not managing the problem more effectively.
It read: "Rick, I just saw this. WTF? How could I be blindsided like this? You told me you were on top of this. We need to discuss options. This is a disaster."
Gates told jurors he helped Manafort defraud Citizens Bank, Banc of California and Federal Savings Bank in Chicago by submitting false financial information to make it easier for his boss to obtain loans.
Prosecutors said Manafort got $16 million from Federal Savings Bank after repeatedly lying about his finances and helping Chief Executive Officer Stephen Calk try to get a job in the incoming Trump administration. Manafort's lawyers argued that any misstatements that he made didn't matter to whether he got the loans, and so that didn't amount to fraud.
A conviction on any of the 18 counts requires all 12 jurors to agree beyond a reasonable doubt that Manafort is guilty. Manafort's lawyers may play for a hung jury. But even a conviction on a single bank fraud charge could send Manafort to prison for as long as 30 years.
"After a long trial, 11 days, the jury looks at the defense team and they realize their case is not the strongest," Rossi said. "Juries are compassionate people. I think you'll have an acquittal" or hung jury on some of the counts, perhaps as a concession to the defense team.
The case is U.S. v. Manafort, 18-cr-83, U.S. District Court, Eastern District of Virginia (Alexandria).