Trump Urges 'Toughness' Against 'Animals' After Parliament Car Crash
(Bloomberg) -- President Donald Trump said authorities in London need to take a tougher stance in the fight against terrorism, after an attack outside Parliament that injured two people early Tuesday morning.
"Another terrorist attack in London... These animals are crazy and must be dealt with through toughness and strength!" Trump said in a posting on Twitter.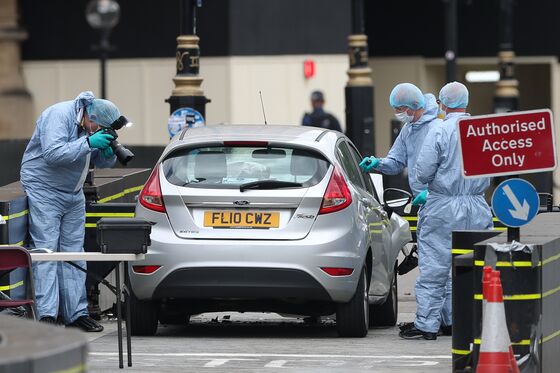 Police arrested the driver of a car that crashed into barriers outside the U.K. Parliament on Tuesday morning and said the counter-terrorism unit is leading the investigation.
That incident was just the latest example of Trump taking aim at London and its leaders. In May, he likened a London hospital to a "war zone" due to the prevalence of knife injuries -- an attack on the U.K.'s strict gun laws.
He's instigated a feud with London Mayor Sadiq Khan, accusing him of not taking a hard enough line on terrorism following a wave of attacks in the capital last year.
Trump reprimanded Prime Minister Theresa May for condemning his re-tweets of Britain First, contributing to a strained relationship between the two leaders.