Manafort Jury Hears of Quick Loan, Cabinet Request: Trial Update
(Bloomberg) -- Prosecutors for Special Counsel Robert Mueller were expected to offer their final four witnesses at the bank and tax fraud trial of Paul Manafort on Friday, but the proceedings were delayed for a mysterious reason. Prosecutors had been expected to put on witnesses focusing on whether Manafort, President Donald Trump's former campaign chairman, lied to lenders when he borrowed money. Two of the witnesses were granted immunity from prosecution.
Manafort Paid $210,600 for Yankees Seats (6:10 p.m.)
Jurors in the Paul Manafort fraud trial got another glimpse of his lavish lifestyle when a New York Yankees executive said he paid $210,600 for four season tickets to all 81 home games.
Manafort sat in the Legends Suite section near the Yankees dugout, and he attended Opening Day with his wife, Kathleen, ticket executive Irfan Kirimca testified. His tickets were shipped to his Trump Tower apartment. Fans in Legends Suite seats get personal concierge service, and sit "so close to the action you could make the call at home plate," according to the team website.
Jurors previously heard that Manafort struggled to pay the American Express bill for the tickets. His former right-hand man, Rick Gates, previously testified that Manafort made him claim responsibility for the bill so that he could get a loan from Federal Savings Bank in Chicago. Prosecutors that was an example of Manafort engaging in bank fraud.
Kirimca also testified that Manafort paid $226,800 for season tickets for the 2012 season, and he wired money from a Cyprus account. Manafort confirmed to the Yankees that the Cyprus payment covered his bill.
Prosecutors expect to present one or two more witnesses on Aug. 13 and will then rest their case. It's not clear whether Manafort will present any witnesses. The judge said that each side has two hours for their closing arguments.
An Expedited Loan and a Push for a Cabinet Job (4:45 p.m.)
Stephen Calk, chief executive officer of Federal Savings Bank in Chicago, expedited approval of two loans for Manafort totaling $16 million even as he pushed Manafort for help in getting a job with the Trump administration just after the 2016 election, a former bank employee testified.
The witness, Dennis Raico, said Calk asked him shortly after the election to make it known to Manafort that he wanted a job as Treasury secretary or housing secretary. But Raico didn't call Manafort because "it made me very uncomfortable," he said. The bank approved a $9.5 million loan for Manafort five days later.
This approval came despite senior officials at the bank saying the loan should be rejected because of questions about Manafort's ability to repay, Raico told jurors. Calk overruled bank president Javier Ubarri, who said the bank should walk away.
"This should be a short conversation," Ubarri wrote in an email on Oct. 20, 2016, referring to the review of Manafort's application. "Let's all stay friends and move on."
But Calk was "very involved" in the loan approval process and said Manafort must get his money, said Raico, a former bank vice president. He said that Calk, who was an economic adviser to the Trump campaign, expressed his clear desire to serve in the new Trump administration.
On Jan. 4, 2017, the bank also approved a $6.5 million construction loan for a brownstone that Manafort owned in Brooklyn, New York. Calk was "directly involved" in approving that loan, despite concerns by other bank employees about whether Manafort could pay it back.
Earlier in the trial, jurors saw an email that Manafort sent to Gates, his former right-hand man, saying that Calk was interested in serving as secretary of the U.S. Army. Prosecutor Greg Andres didn't ask Raico about that email.
Raico recounted that loan reviewers had questions about Manafort's ability to pay an American Express bill that was used to pay more than $210,000 for New York Yankees tickets. Manafort gave the bank an April 2016 letter from Gates, who claimed responsibility and promised to pay the balance. Gates testified earlier that he sent the phony letter to help Manafort.
On cross-examination, defense attorney Richard Westling pressed Raico on the October 2016 review of the $9.5 million loan application. Raico said that after bank officials balked at approving the loan, Manafort put up his Bridgehampton, New York, house as collateral. Calk backed those new terms, Raico said.
Judge Erred a Second Time, Prosecutors Say (1:15 p.m.)
For the second time in two days, Mueller's prosecutors have asked the judge in the case to take back a critical remark directed at them in front of the jury.
On Thursday, the government's lawyers succeeded in getting U.S. District Judge T.S. Ellis III to say he "may have been wrong" to criticize them on Wednesday for allowing an expert witness to watch the entire trial before testifying, after having given prosecutors permission to do so earlier. Ellis instructed the jury set side his remarks.
Mueller's prosecutors filed another grievance on Friday over the judge's criticism of prosecutor Uzo Asonye after a Citizens Bank employee testified about Manafort's failed attempt to get a $5.5 million construction loan for a Brooklyn property using a doctored profit-and-loss statement. One count against Manafort, conspiracy to commit bank fraud, is based on those facts.
"You might want to spend time on a loan that was granted," Ellis told Asonye after he finished questioning Citizens Bank employee Taryn Rodriguez.
Prosecutors don't need to establish that conspirators were successful to win a conviction for bank fraud conspiracy, they told Ellis in court papers. The judge's remark, they said, is likely to sow confusion among the jurors about the merits of that charge and may lead them to substitute Ellis's apparent opinion of the evidence for their own.
Citing case law stating that a trial judge is required to "scrupulously" avoid voicing to jurors his or her opinions of the case or the evidence, they've asked him to tell the panel to disregard his comment.
Trial on Break Until 1:45 p.m. (11:36 a.m.)
The trial was delayed for a mysterious reason on Friday morning after long sidebar conferences between Judge Ellis and lawyers in the case. Ellis emerged from a side room with a court reporter at 11:05 a.m., and the 12 jurors and four alternates then came into the courtroom. Ellis said he was recessing until 1:45 p.m.
"It's very important that you not discuss the case with anyone," Ellis told jurors. "Keep an open mind until all the evidence is in."
The judge reminded the jury that the government's role is to prove guilt beyond a reasonable doubt. He also reminded the jury at least twice not to discuss the case with anyone. At one point, he had a sidebar conference with the lawyers and a court security officer who shepherds jurors in and out of the courtroom.
Focus on Federal Savings Bank Loans (8:49 a.m.)
Mueller's prosecutors are expected to focus Friday on Manafort's interactions with Federal Savings Bank of Chicago, the lender that gave him two loans totaling $16 million. Jurors heard testimony that Calk, the bank's chief executive officer, was named to the Trump campaign's economic advisory council. They also saw an email that Manafort sent to his former right-hand man, Rick Gates, on Nov. 24, 2016.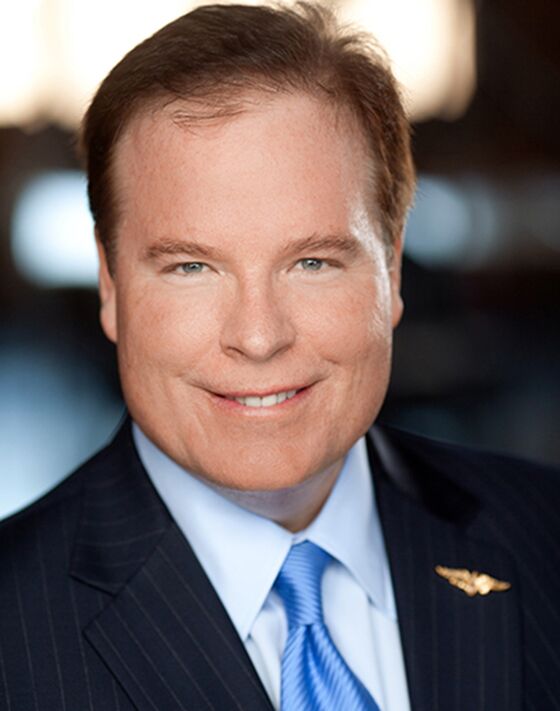 "Rick, we need to discuss Steve Calk for Secretary of Army," Manafort wrote to Gates, who was a member of the Trump inaugural committee. "I hear the list is being considered this weekend."
Three of the witnesses will discuss Manafort and his two loans from Federal Savings Bank: James Brennan, a vice president; Dennis Raico, a former executive; and Andrew Chojnowski, the chief operating officer of home lending. Brennan and Raico will testify with immunity grants.
Jurors also are expected to hear from Ifran Kirimca, an executive at the New York Yankees. Manafort was a Yankees season-ticket holder, and prosecutors say that he paid for his seats with offshore accounts that he didn't declare to U.S. tax authorities. They may also recall Paula Liss of the Financial Crimes Enforcement Network.