Ex-Japan Defense Minister Launches Long-Shot Bid to Unseat Abe
(Bloomberg) -- Former Japanese Defense Minister Shigeru Ishiba announced he would seek to replace Prime Minister Shinzo Abe next month, in a long shot bid that could nonetheless revive debate over a range of thorny issues.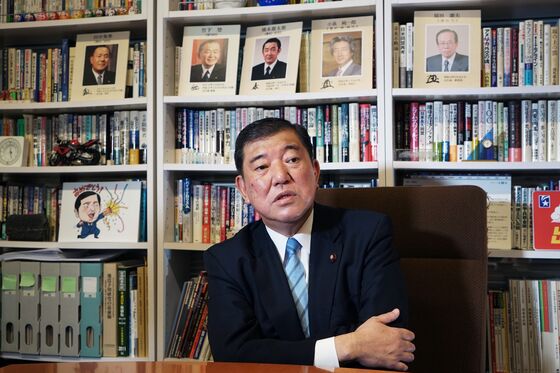 If elected to lead Abe's Liberal Democratic Party, Ishiba said he would would implement a 100-day plan to restore trust in the government, which has been shaken by a series of cronyism scandals. While he praised Abe's success in improving employment and corporate profits, he said inequality and the country's aging population were growing problems. He also called for equal treatment of the LGBT community.
"We need to change our blueprint for Japan to cope with the major problems that face us," Ishiba, 61, told a news conference Friday in Tokyo.
It's the party's first such leadership vote since Abe took the reins six years ago, when Ishiba also sought the job. The former defense minister has previously criticized Abe over what he said were rushed plans to change the pacifist Article Nine of the constitution.
Abe is likely to again fend off Ishiba's challenge this time around. Recent polls show that about three-quarters of LDP lawmakers plan to back his return as party leader. His public support, meanwhile, has recovered after the series of scandals earlier this year led to predictions he could step down.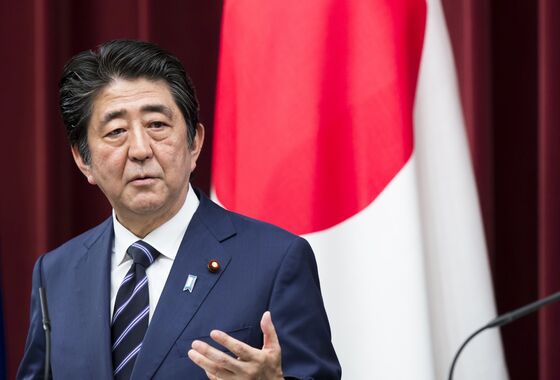 Victory would give Abe, 63, as many as three more years in office -- bolstering his chances of becoming Japan's longest-serving prime minister. He must balance a busy domestic agenda while dealing with trade demands from U.S. President Donald Trump.
Ishiba has lamented the lack of policy debate in the party compared with the 2012 race, which featured five candidates. Abe was re-appointed unopposed three years ago.
"It's a chorus of: 'I won't run. I support Mr. Abe,'" Ishiba said in an interview with Japanese television channel BS Fuji late Thursday. "What happened to the party of the past, where five people were able to hold a heated debate?"
Hailing from Japan's least populous prefecture of Tottori, he has also called for greater efforts to revitalize the country's regions. He said a rapidly falling population was the biggest problem the country faced.
Japan is preparing for next year's abdication of Emperor Akihito and the coronation of his son Crown Prince Naruhito, followed by an upper house election, and the Tokyo Olympics the following summer. The deadline by which the prime minister must call Japan's next general election isn't until 2021.
Internal Affairs Minister Seiko Noda -- one of two women in Abe's cabinet -- has also expressed interest in running for the party leadership, but will probably struggle to secure the necessary backing. Former Foreign Minister Fumio Kishida, cited by Abe as a potential future leader, has said he will not run this time.