U.S. Punishment of Putin Tests His Trump Card
They'll always have Helsinki.
But Vladimir Putin's July buddy-fest with Donald Trump already seems an age ago, with the ruble plunging amid harsh new U.S. sanctions and the prospect of worse to come.
Putin must decide how to retaliate after the State Department punished Moscow for a nerve-agent attack in the U.K. on a former Russian spy. Tougher penalties may follow in November if Russia doesn't give assurances it won't use chemical weapons in the future and permit inspections to prove it.
Since Russia denies any role in the U.K. attack, Putin's unlikely to comply.
With Russian markets in a tailspin, Putin has few conventional levers to reduce the pressure. But there's still Trump.
The U.S. president can waive the November sanctions if he rules they're against national interests and could seek to blunt the Senate proposals.
That's politically risky ahead of November's midterm elections. And it would be an indication that Putin achieved tangible success in Helsinki.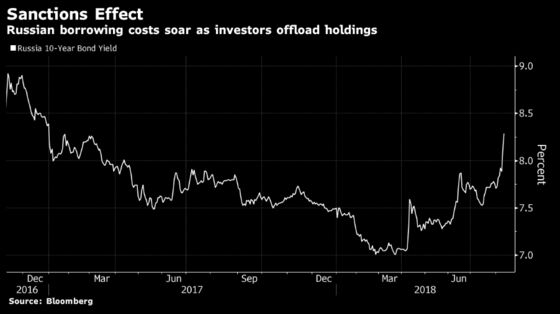 Futile mission | Turkish officials racked up some air miles, but got little else out of a one-day trip to Washington to try and negotiate a way out of a fight with the U.S. government. The lira resumed its plunge to new records upon their return, dropping 3 percent this morning. With Turkey dug in against releasing an imprisoned U.S. pastor, its battered economy is likely to be hit with more sanctions. 
Trump ally accused | Republican Representative Christopher Collins and his son were indicted yesterday in Manhattan in what federal prosecutors believe will be the first insider-trading case against a sitting congressman. Collins, the first House Republican to endorse Trump for president, is accused of tipping off his son about negative results in a clinical trial for a drug being developed by an Australian biotechnology firm.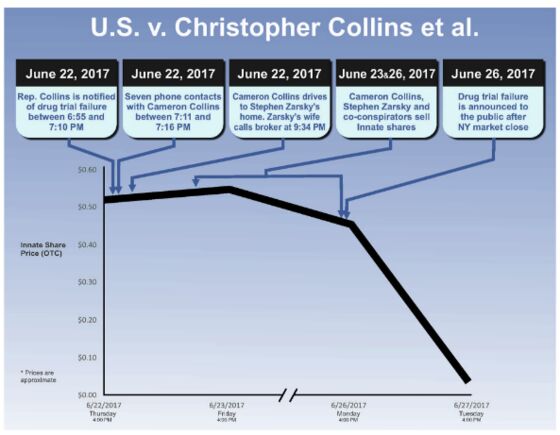 Battle lines | Deputy Prime Minister Luigi Di Maio told Chiara Albanese the Italian government is preparing for a tough fall campaign against EU budget restrictions, while Prime Minister Giuseppe Conte is calling for patience. Markets are in for a rough ride.
Firing blanks | Prime Minister Justin Trudeau will probably be able to weather Saudi Arabia's decision to halt new investments and unload assets in Canada, writes Doug Alexander. Saudi assets in the country are mainly confined to billionaire Prince Alwaleed Bin Talal's investments, principally in hotels and grain facilities. That may not stop the Saudis from dialing up the pressure in other ways after the Trudeau government criticized the kingdom's treatment of women's rights activists.
Survival strategy | To understand Treasury Secretary Steven Mnuchin, you have to know why he avoids Pebble Beach, the spot on the White House's North Lawn where Trump aides have publicly vented their frustrations on live television. Mnuchin has instead worked to keep any hint of disagreement out of the press to stay in the good graces of a president who values loyalty above all, Devin Leonard and Saleha Mohsin write.
U.S. and Mexican negotiators are working to reach a Nafta cars deal this week that would allow Canada to rejoin talks.
And finally...Argentina has bucked the trend of predominantly Catholic nations easing traditional restrictions on abortion. With police deployed outside Congress to separate supporters and opponents of legalization after months of heated debate, senators voted against the bill this morning. Pro-choice campaigners vowed to continue their fight.