Iran Tested as Trump Tightens Sanctions Screws
Iran's President Hassan Rouhani responded to the return of sweeping U.S. sanctions with a statement of defiance and a call for unity. But with his promise to reconnect a youthful, striving nation to the world through the 2015 nuclear deal crumbling, the consequences could be stark.
Renewed U.S. curbs following the Trump administration's withdrawal from the accord took effect today, targeting Iran's access to dollars, its gold trade and transportation sectors. Come November, restrictions will extend to Iran's oil exports - the backbone of its economy.
For President Donald Trump, who boasted this morning that the sanctions were the "most biting" ever imposed, it's a continuation of the tough-talking foreign policy approach he's been eager to tout at home, particularly ahead of the November midterms.
The main casualty in the Islamic Republic has been its currency, the rial, which has been battered as Iranians snapped up black market dollars ahead of the restoration of the penalties. Yet if European signatories fail to salvage the nuclear deal and the economic damage spreads, it could fuel further anti-government protests and escalate Iran's confrontation with Gulf foes who back Trump's offensive against Tehran.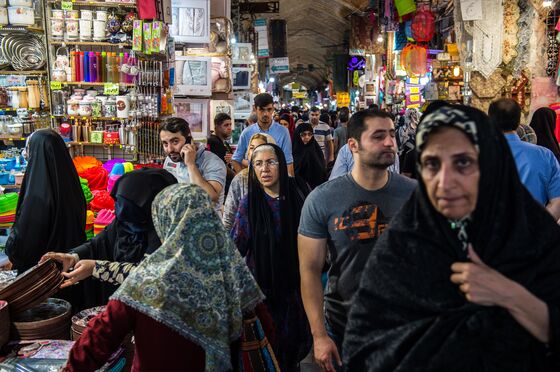 Turkish woes | Turkey's lira recovered some ground after hitting record lows yesterday amid worries over U.S. sanctions, ratings cuts and a looming fine on a state bank. The confrontation with Washington adds to concerns about access to vital foreign funding for Turkish banks. With the currency's slide adding to the pain of ordinary Turks squeezed by the highest inflation in 15 years, investors want to know whether President Recep Tayyip Erdogan can defuse tensions and restore confidence.
Behind the curtain | Seven years ago, Eli Miller was an unpaid intern giving tours on Capitol Hill. Now, he's helping to work back-channels with China in an effort to restart talks to avert a full-blown trade war between the world's two largest economies. Saleha Mohsin profiles U.S. Treasury Secretary Steven Mnuchin's chief of staff and right-hand man.
Two economies | Republicans are finding their good-news message to voters about a robust U.S. economy is a hard sell in regions where jobs are disappearing and salary increases are small. The tale of two very different economies -- one national and one local -- has created openings for Democrats in races that will help determine whether the Republicans keep control of the U.S. House in the November midterm elections.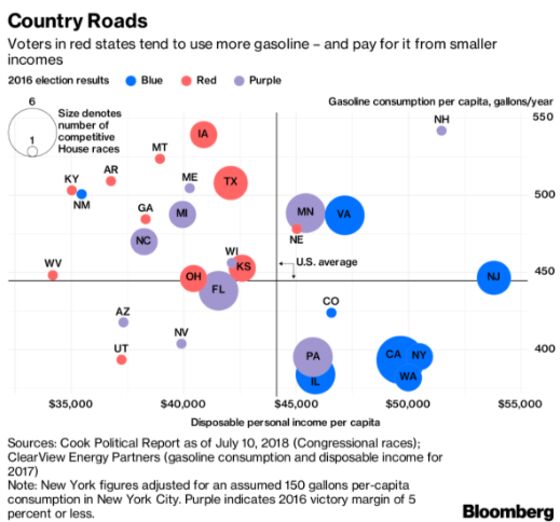 Strategic clout | The recent deadly collapse of a dam along a tributary of the Mekong River in Laos highlights the rapid development of a strategically important waterway. China is pouring money into hydro-power plants, giving it greater control over Southeast Asia's food bowl and leverage over smaller states to deter opposition to its expansionism in another regional waterway, the disputed South China Sea.
The Trump factor | As European leaders prepare for a showdown with Trump at November's G-20 summit, the U.K. sees an opportunity to gain leverage for its Brexit negotiations. Prime Minister Theresa May's team believes Germany's Angela Merkel and Emmanuel Macron of France are so worried that Trump will disrupt the summit that they'll want the divorce terms wrapped up by then. But a source says May will be disappointed if she thinks Merkel will compromise under pressure.
Click here for the latest on former Trump campaign chairman Paul Manafort's bank- and tax fraud-trial, including testimony yesterday detailing allegations that Ukrainian businessmen used shell companies and offshore accounts to pay him millions of dollars in political consulting fees.
A special election today in the presidential battleground state of Ohio has Trump and his fellow Republicans scrambling to keep a U.S. House seat the party has held for decades.
And finally…Colombia's outgoing President Juan Manuel Santos won a Nobel Prize for a 2016 peace deal to end a long-running war with FARC guerrillas who controlled cocaine production. Now, ex-rebels are re-arming and the murder rate is skyrocketing as residents flee drug-trafficking gangs in former FARC zones, Matthew Bristow reports. Key elements of the accord remain unfulfilled. "There was a lot of hope, but now, my God, things are worse than they were before," one resident said.