Right-Winger Picks Brazil General as VP, Others Choose Women
(Bloomberg) -- Brazil's right-wing presidential candidate Jair Bolsonaro picked an Army general as his running mate, while his direct competitors targeted female and rural voters by choosing women with strong ties to farming business.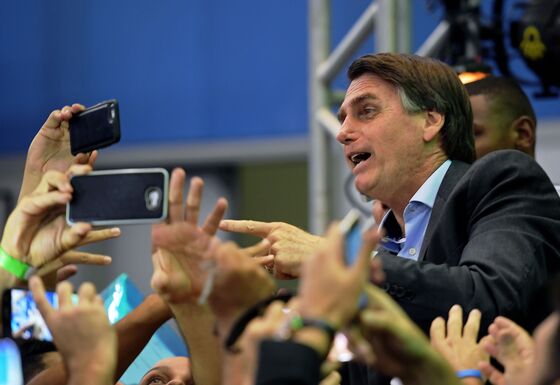 Bolsonaro on Sunday selected General Antonio Hamilton Mourao, who drew attention last year with comments seen as supportive of military intervention amid widespread corruption scandals. On the last weekend for parties to nominate their candidates, business-friendly candidate Geraldo Alckmin and leftist former Ceara Governor Ciro Gomes both nominated women with strong ties to the countryside. Jailed former President Luiz Inacio Lula da Silva chose a male running mate who may take his place if he's barred from running, making room for a female former lawmaker to join the ticket as vice president.
For a snapshot of who is who in Brazil's election, click here.
The backdrop to some of the weekend's choices is the huge number of undecided female voters and Bolsonaro's strong support among farmers in what is one of the most uncertain elections since Brazil's return to democracy in 1985. Roughly eight out of 10 female voters are undecided or intend to cast a void ballot, according to a Datafolha opinion survey. The choices are also significant in light of recent history. Michel Temer in 2016 became the third vice-president to take the reins of the country since the end of military rule.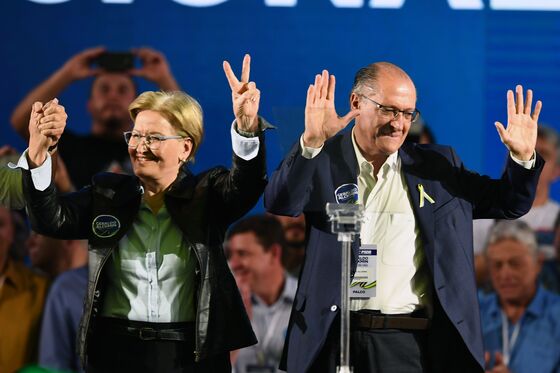 For Bolsonaro, the choice of Mourao as running mate effectively doubles down on his efforts to cultivate an image as a law-and-order crusader amid a surge of violent crime and ongoing corruption scandals. He has promised firearms for all law-abiding citizens, supported use of deadly force against criminals, and attempted to stir nostalgia for the relative security during the military rule.
"I'm not going to chose a woman just to win votes," Bolsonaro told an audience of business leaders in Rio de Janeiro on Monday. Later, when asked by reporters if he didn't see redundancies in a ticket made up of two former army officials, he answered: "And we're going to have many ministers from the military as well, make no mistake."
Bolsonaro's strongest support is among Brazilians aged 16 to 44, most of whom weren't born during the military dictatorship, according to a Poder360 survey in July. Gomes and Alckmin trail Bolsonaro in that poll.
"This is very much associated with the idea that we're coming from a crisis of values, and reestablishment of order is the main task of the next president," Rafael Cortez, political analyst at Tendencias Consultores, said by phone. "That appeal doesn't broaden the support Bolsonaro has today; what it can guarantee is preservation of his level of voter intention."
To read more about Bolsonaro's economic policy proposals, click here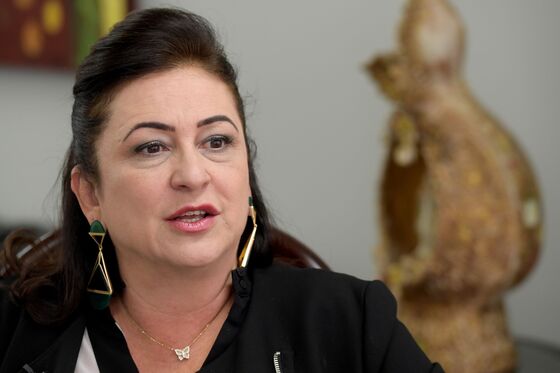 As Mourao's PRTB party is small, the ticket will afford Bolsonaro precious few seconds of free television time to persuade Brazilian voters. Candidates get airtime based on the size of the parties backing them. He'll instead need to bank on his social media following that about doubles that of others, including Lula, who polls ahead of Bolsonaro but is unlikely to be allowed to run.
Alckmin, who picked Senator Ana Amelia as his running mate, is backed by a large alliance of parties that will ensure he has the largest share of TV airtime among all the candidates. Gomes picked Katia Abreu, a former Agriculture minister and senator.
For more news, analysis and polls on Brazil's election race, click here
Lula chose former Sao Paulo Mayor Fernando Haddad as his running mate. If electoral authorities decide he cannot run in the election, former lawmaker Manuela D'Avila will assume Haddad's place on the bottom of the ticket, according to a statement.