Trump Edges Closer to Mueller's Hot Seat
It could end up being the most important interview of Donald Trump's career.
Trump's lawyers and Special Counsel Robert Mueller are edging closer to a decision over whether the U.S. president will be questioned as part of the investigation into Russian election interference – even though the president has decried the probe as a politically motivated witch hunt.
Jockeying over the scope of any sit down has escalated this week, as Shannon Pettypiece reports. Trump's attorneys want questions limited to the issue of whether the president's 2016 campaign colluded with Russia, with obstruction of justice-related inquiries out of bounds.
That quiet exchange of proposals stands in sharp contrast to a series of public attacks from Trump and his aides – yesterday the president demanded that Attorney General Jeff Sessions end the investigation altogether.
Trump lawyer Rudy Giuliani said he's opposed to his client meeting Mueller and skeptical the interview will materialize, although the president is in favor.
Trump built his public persona around his ability to make interviewees squirm on his reality television show "The Apprentice." Sitting down with Mueller would represent a dramatic reversal that would shape the future of his presidency.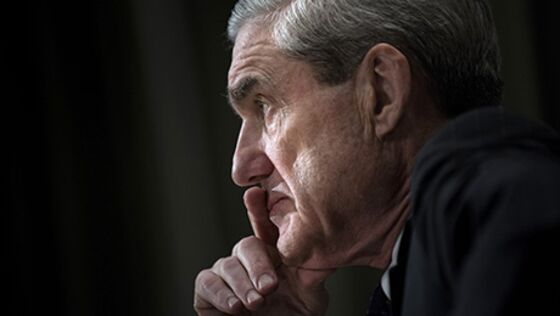 Unprecedented penalties | The U.S. announced sanctions on two Turkish ministers yesterday for their roles in the imprisonment of an American pastor. The decision may be just the beginning of a sustained U.S. assault on the vulnerable economy of a NATO ally. The lira tumbled to new record lows past 5 per dollar and the yield on Turkey's 10-year government debt neared 20 percent.
Election chaos | President Emmerson Mnangagwa's promise of a new Zimbabwe is in tatters after security forces killed at least three people when they fired on opposition protesters after results showed a landslide for the ruling party in Monday's general elections. The scenes of mayhem are undermining the southern African nation's drive to rebuild its shattered economy and the international goodwill it has enjoyed since the November ouster of long-time ruler Robert Mugabe.
Bumpy road | The mostly poor countries hosting a rush of expansion by Chinese President Xi Jinping's Belt and Road initiative are starting to question the price of allowing Beijing to build in their backyards. The U.S. and other powers – wary of the potential for Chinese military expansion – have long been suspicious of the program's true rationale. Bloomberg reporters spoke to people in five cities being transformed by this modern-day Silk Road, and found that Xi is also facing a perception problem on the ground.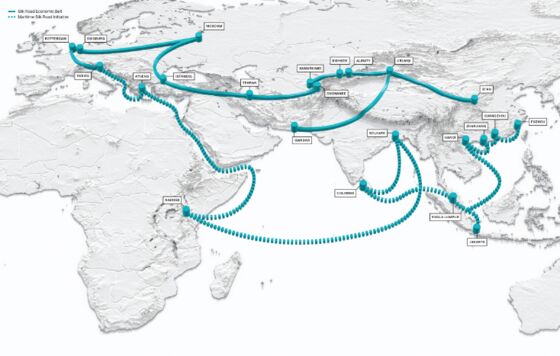 Trade brinkmanship | While China is threatening to retaliate against the latest U.S. tariff threat, Trump has just received legislation from Congress that will broaden scrutiny of foreign investments in any U.S. firms where national security could be affected. That's another win for those in the administration worried about China acquiring U.S. technology. The exchange of threats sent markets tumbling for a second day.
Democrats' green wave | A torrent of money pouring into Democratic campaigns saw 73 House candidates outraise their Republican opponents during the second quarter in races where the incumbent isn't running. The edge is testimony to the fundraising acumen of nascent grass-roots groups, Joshua Green reports. Democrats need to pick up 23 seats overall to win a majority in the November midterms.
U.S. Secretary of State Mike Pompeo heads to meetings with the 10-member Association of Southeast Asian Nations in Singapore.
And finally…With negotiations between the EU and the U.K. running into trouble, everyone is talking about the Irish border these days. Dara Doyle and Rodney Edwards have actually been there. Their photo essay looks at the potential impact of Brexit for companies and communities on either side of the line.