U.K. Treasury Hires Ex-Obama Adviser to Study Tech Competition
(Bloomberg) -- The U.K. Treasury has put together a panel, led by a former top economic adviser to Barack Obama, to look at how to manage competition in the face of fast-growing U.S. tech giants.
Jason Furman, professor of the practice of economic policy at Harvard University, will lead an investigation into how new firms can compete with more established rivals, as well as monopolization within the tech industry.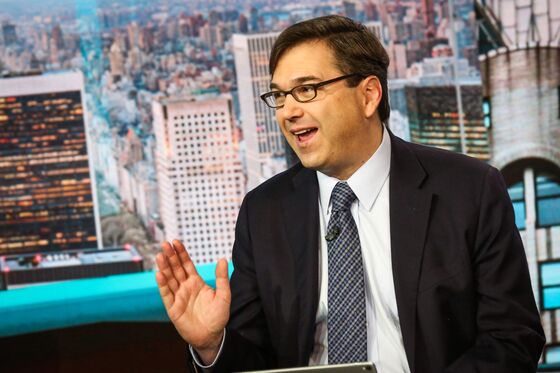 The panel, which will run from Sept. 2018 to early 2019, will eventually publish a final report with recommendations to the government. It is the latest bout of introspection by the U.K. into the impact the largest tech companies, such as Apple Inc. and Facebook Inc., are having on public and private sectors.
A separate government committee has been looking for signs of Russian meddling in the 2016 Brexit referendum, and recently concluded that the U.K.'s political system cannot cope with the threats from fake news.
European regulators have been struggling to stop tech companies stifling local competition. The European Commission in July fined Alphabet Inc.'s Google a record $5 billion for violating competition law with Google's Android mobile software.
Furman, alongside Peter Orszag, a U.S. banker and former cabinet member in Obama's administration, published a paper in 2015 showing that leading companies are getting supernormal returns on capital, helping fuel the creation of monopoly companies -- predominately in health care and technology.
Compared to the U.S., China and even Europe, Britain has a dearth of sizeable tech companies. It's largest -- ARM Holdings -- was bought by SoftBank Group Corp. in 2016 for about $32 billion. Fast-growing startups including DeepMind and Skyscanner Ltd. have also been subsumed by U.S. and Chinese rivals in recent years.