Market Favorite Inches Higher in Brazil's Presidential Poll
(Bloomberg) -- Market-friendly candidate Geraldo Alckmin gained only marginally in Brazil's presidential race and still trails in third place, according to an opinion survey published by political news website Poder360.
The former Sao Paulo governor, who last month was endorsed by the largest coalition of political parties, garnered 9 percent of voter intentions, compared with 8 percent in June and 7 percent and May -- within the survey's margin of error. Support for far-right congressman Jair Bolsonaro eased marginally to 20 percent, from 21 percent in June and 25 percent in May. Leftist former Ceara Governor Ciro Gomes remained unchanged at 13 percent, the poll showed.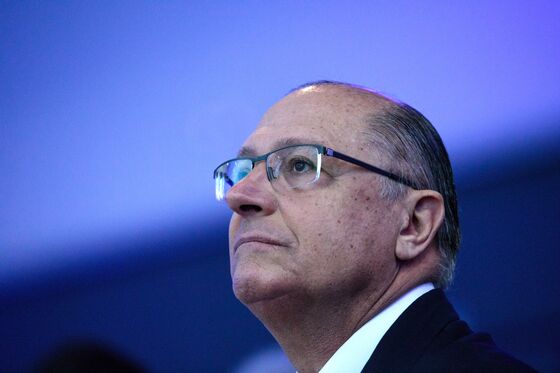 "We can't yet say for sure that there's a real trend of sustainable growth" for Alckmin, Poder360 director Fernando Rodrigues wrote in an analysis of the survey. The poll, he added, was carried out when the former Sao Paulo governor benefited from positive media exposure following news of his large political alliance.