Danske Faces Money-Laundering Probe After Browder Complaint
(Bloomberg) -- Danske Bank A/S faces a new Estonian investigation of alleged money laundering through its branch in the Baltic country, compounding a legal headache that has spooked investors in Denmark's biggest bank.
The Estonian Prosecutor's Office announced the probe on Tuesday after it reviewed a complaint from Bill Browder, a co-founder of Hermitage Capital. It's too early to say how long the investigation may last, Kaarel Kallas, a spokesman for the agency, said by telephone in Tallinn.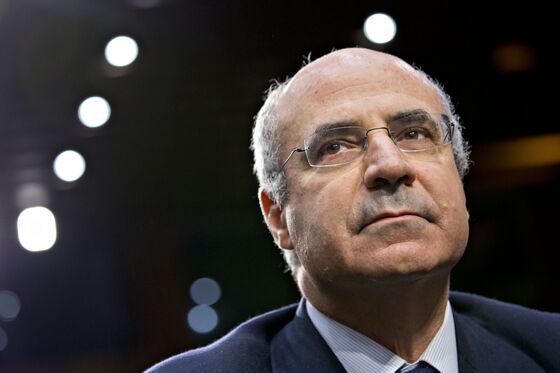 Danske Bank is ready to assist with the probe, spokesman Kenni Leth said by email. "It's up to the authorities to decide how to address the issue," he said. "We have no further comment at this stage."
Browder's allegations focus on mostly Russian money he says was funneled through Danske's Estonian unit in the years 2007 to 2013. The case takes its starting point in $230 million that Browder says can be traced back to transactions linked to the death of his lawyer, Sergei Magnitsky. He says the full amount laundered through the bank may exceed $9 billion.
The new investigation is "crucial because Danske Bank in Estonia was one of the main transit points of the money from the Magnitsky case before it was then distributed all over Europe," Browder said on Tuesday. "This has morphed into an enormous political scandal in both Denmark and Estonia, and it's good that it's no longer being swept under the carpet."
This new twist in the scandal that has engulfed Danske Bank comes after Browder's unsuccessful attempts in the past to persuade Danish and Estonian authorities to prosecute Danske, though the amounts thought to have been laundered were then considerably smaller.
Browder called on Danish prosecutors to follow Estonia's lead. He filed a similar complaint in Denmark earlier this month based on the same information, and said he's yet to hear whether authorities have started an investigation.
"They should open a criminal case, and they have an obligation based on their lack of action in the past to make it clear whether they are or they're not," Browder said. If they don't, "parliamentary oversight should kick in to ask very tough questions about why they wouldn't be."
Denmark's prosecutor's office is "following the case closely and working with authorities in Estonia and other countries," spokesman Simon Gosvig said.
Danske Bank has said it can't comment on the case until it publishes the findings of an internal investigation, due in September. The bank has earmarked about 1.5 billion kroner ($236 million) in profit from the Estonian unit that management says should be donated to society, though it hasn't yet identified a specific recipient.
Separately, the Estonian parliament's Legal Affairs Committee on Tuesday moved to strengthen the country's anti-money laundering rules in light of the Danske case, spokeswoman Epp-Mare Kukemelk said by telephone. Party groups in the assembly also have until Sept. 12 to submit opinions on whether to create an ad hoc parliamentary committee to investigate the Danske case, she said.