A Trade Truce, an Iran Warning and Truly Wild Weather
A U.S.-EU trade deal, Donald Trump's war of words with Iranian officials and government efforts to contend with a spate of wild weather across the globe dominated headlines this week.
Here's a sampling of our best coverage of these and other stories from the past seven days.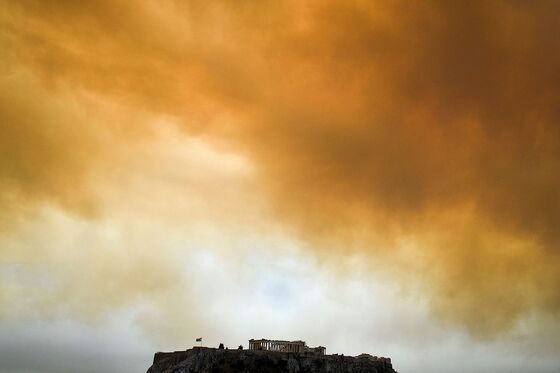 Elected Leaders Are Making the World Less Democratic
More countries are holding elections, but, on average, the world is becoming less democratic for the first time in decades. While Hungarians, Russians, Turks and Venezuelans voted this year, their ballots didn't count for much.  Bloomberg's interactive graphics package provides the full story.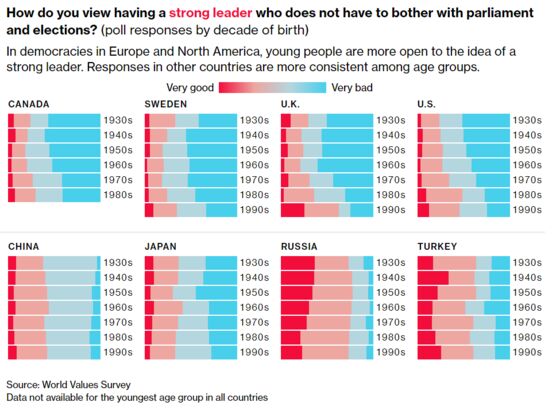 Secret Tapes Have Resurgent Peru Tangled in Sleaze Again
John Quigley explains how recordings leaked in a drug-trafficking probe are imperiling Peruvian President Pedro Pablo Kuczynski's  administration  – and that of his successor – and threatening what many saw as the best chance of setting a $215 billion economy on firm footing.
Cambodian strongman leader Hun Sen is set to extend his more-than-three-decade-run in power in tomorrow's election, but he has to make it look credible enough to prevent the EU and U.S. from eliminating duty-free access for the garment industry.
Click here for a preview of the challenges facing Zimbabwe's next ruler ahead of Monday's national elections.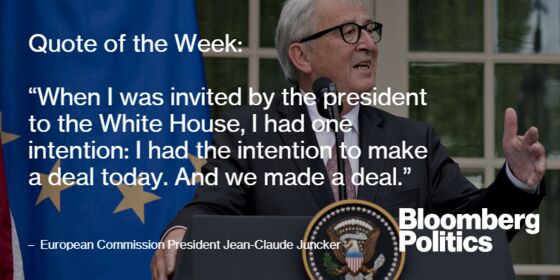 And finally…When Kathleen Howell watched the first lunar landing as a teenager in 1969, she was more intrigued by the looping route that brought the Apollo 11 astronauts from Earth to the Sea of Tranquility and back than she was by the idea of walking on the moon. Orbits became her life's passion, and now NASA has decided that one of Howell's specialties –  a ­near-rectilinear halo orbit (NRHO) – would be an ideal place to put a planned way station for future human flights to the moon and eventually Mars. Whether you watched last night's lunar eclipse or not, read more about how one woman's math could help put humans on Mars.