Macron's Winning Ways Prompt First Real Crisis of His Presidency
(Bloomberg) -- Emmanuel Macron's reliance on a small coterie of advisers and assistants helped propel him to power in France 14 months ago. That same system now threatens to taint his presidency.
Macron is under siege from voters, the opposition and even some allies demanding that he overhaul his way of working after it emerged that his office covered up violent acts committed by his personal bodyguard at a May 1 demonstration -- then kept the aide, Alexandre Benalla, in his job at the Elysee palace with full access to the president.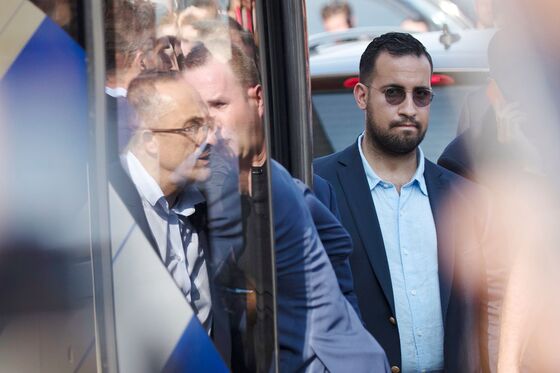 The revelations open a chink in Macron's armor that had seemed impregnable in the immediate aftermath of his resounding victory last year over the far-right National Front on a pro-European platform of reform. But what has become known as the Benalla affair will hurt Macron, according to Bruno Cautres, a political analyst at Paris-based Sciences-Po.
"It's the first time we've seen the Macron system in great difficulty," said Cautres. "There will be a before and after the Benalla affair."
Politically, the French president seems safe for now. His movement holds a solid majority in parliament and there are no national votes due until European Parliament elections in May 2019. Still, planned constitutional changes that would have strengthened the executive at the expense of parliament look like an early victim of the affair, Cautres said.
And the danger is of a constant drip feed of bad news that becomes increasingly hard to control. L'Express weekly reported late on Monday that Benalla was given a 180,000-euro ($210,000) budget to move into a Paris apartment in the upscale seventh arrondissement on the banks of the Seine River. The house is located in a compound on Quai Branly where former President Francois Mitterrand's secret partner and child lived in the 1980s. The Elysee has not commented on the report, L'Express said.
The scandal erupted after Benalla, 26, was caught on camera striking a protester at an anti-capitalist rally in Paris while disguised -- illegally -- as a police officer; Benalla, whom Macron selected to protect him at the start of his presidential campaign in 2016, is not a member of any law enforcement force. The president's office suspended him for 15 days then allowed him to resume his duties, and didn't disclose anything until Le Monde newspaper reported the events on July 18.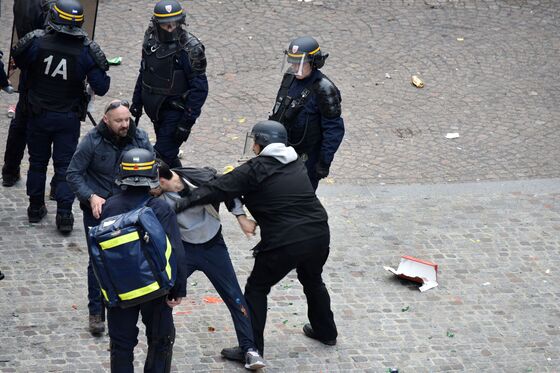 Macron's supporters say the Benalla issue is an individual case that will be subject to the appropriate sanctions. The idea of a cover up is nonsense, and there will be "no impunity," lawmaker Stanislas Guerini, who helped organize the president's election victory party at the Louvre, said on Twitter.
While the incident itself shocked the French public, the closed nature of his entourage feeds into criticism that the youngest French leader since Napoleon espouses policies that favor the rich. That narrative was kindled by distractions such as building a swimming pool at a presidential residence in Southern France, replacing the tableware of the presidential palace with an expensive new set, and telling off a teenager who spoke to him in a casual tone.
Benalla is seen as part of a small and "totally loyal" group surrounding Macron, said Jean Garrigues, a professor of political history at the University of Orleans. "This commando-style group which helped him win is now his Achilles Heel."
Macron's style is often seen as progressive and reformist abroad. Yet at home his approval ratings are low and he's described as aloof, haughty, and by another term that history shows is not appreciated in France: monarchist.
They include chief of staff Alexis Kohler, speech writer Sylvain Fort and strategic adviser Ismael Emelien. Among others are political adviser Stephane Sejourne, and Barbara Frugier and Sibeth N'Diaye, long-time press advisers from his Economy Ministry days under President Francois Hollande.
These same people failed to prevent Macron from being "dragged down," according to Florian Silnicki, who runs a communications company, La French'Com. His "first real crisis" as president "underscores the weakness of his entourage," said Silnicki.
The Elysee's management style was under scrutiny Monday as Interior Minister Gerard Collomb and Paris police chief Michel Delpuech were questioned by a parliamentary committee. Both said responsibility lay with the Elysee. Kohler will be questioned as soon as Tuesday.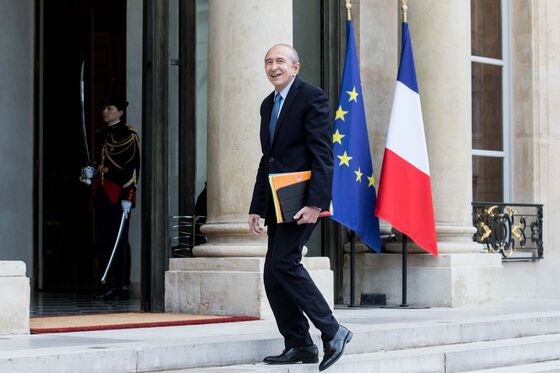 The president may have finally grasped the severity of the crisis, ordering a re-organization of his staff after calling a special meeting of top aides on Sunday. But six days in, he has yet to speak publicly about the scandal, and there are few signs it is going away.
"The affair hasn't blown over because the French see this as a symbol of the privileges and injustices that they thought they were abolishing in electing him," said Silnicki.