U.K. Labour's Antisemitism Rift Heads for September Showdown
(Bloomberg) -- Jeremy Corbyn, leader of the U.K.'s opposition Labour Party, will face a ballot called by his own lawmakers in September over the way the party tackles antisemitism in its ranks.
Labour members of Parliament triggered a vote at a meeting on Monday night over the definition of racism against Jews that Labour uses for disciplining party members. They want to adopt in full the International Holocaust Remembrance Alliance definition used by organizations and governments worldwide.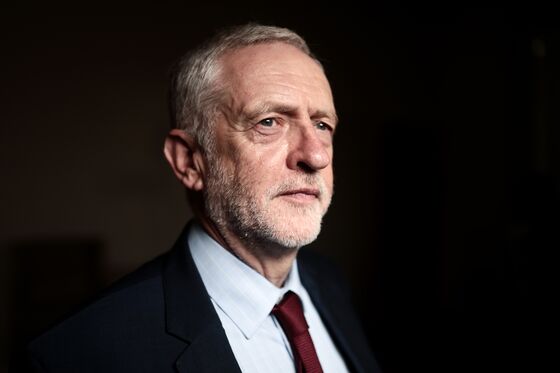 Corbyn has been under pressure since becoming party leader in 2015 over his response to antisemitism in the party and the failure to promptly discipline members for racism against Jews. He faced an unprecedented demonstration by Jewish groups outside Parliament earlier this year after he was found to have defended an antisemitic mural and was accused of turning a blind eye to racist language used by party members in their criticism of Israel.
Former minister Margaret Hodge, a secular Jew, is facing disciplinary action from the party for "abusive conduct" after confronting Corbyn over the issue last week. She attended Monday evening's meeting at which it was agreed to hold a ballot of lawmakers when Parliament returns from its summer break in September.
"The kick in the teeth to the Jewish community from not adopting the code is overwhelming," Hodge said after the meeting. "It's very gloomy. I don't understand why he can't just adopt it. If they don't think there's enough room to be critical, they can clarify and add to the code."
The latest row was sparked when Labour's ruling National Executive Council agreed a code of conduct that omits four examples of antisemitism used by the IHRA in its full definition, though the party says they are covered by other parts of its rules.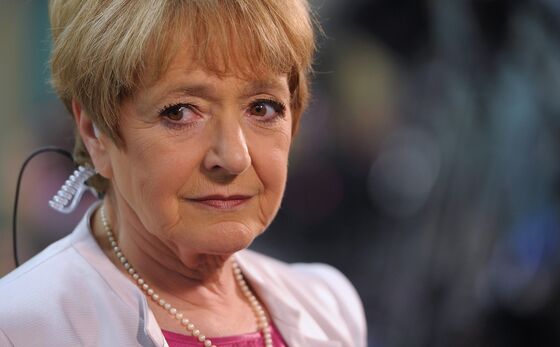 The four omitted examples refer to accusing Jewish people of being loyal to Israel ahead of their own country, claiming Israel is a racist state, setting higher standards of behavior for Israel than other states and comparing the Israeli government to the Nazis.
"Anti-semitism is a poison that must be challenged wherever it raises its head, across Europe and at home," Corbyn wrote in an article for the Evening Standard newspaper earlier this year. "Hatred and bigotry towards Jewish people has no place in our society, whether on the streets or online. And that of course goes for the Labour Party too."
After the ballot of lawmakers, the issue will go to the NEC where there will be a recorded vote at which campaigners hope the members who refuse to accept the whole IHRA definition will be exposed.
"This is what we wanted," lawmaker Louise Ellman said after the ballot was agreed. "I'm very moved by the strength of support, people spoke from the heart."