Why a Long-Dead Revolutionary Is Key to Brexit's Trickiest Riddle
(Bloomberg) -- What role does a long-dead Irish revolutionary play in today's Brexit stand-off?
Maybe quite a bit. With talks between the European Union and U.K. stalled over how to prevent a policed border emerging on the island of Ireland, history helps explain Prime Minister Leo Varadkar's uncompromising stance. Officials in London and Dublin point to a legendary figure in Irish history: Michael Collins, portrayed by Liam Neeson in the 1996 blockbuster movie about Irish independence.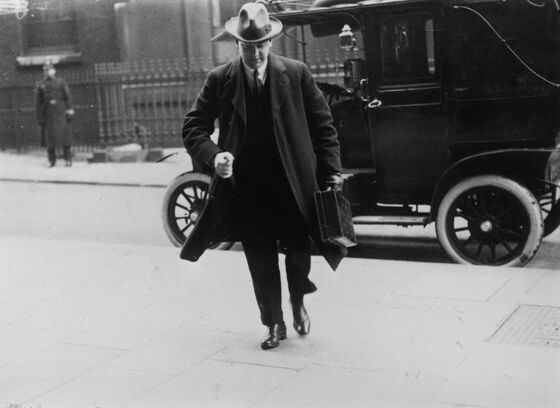 Some people view Collins as a traitor to the ideal of a united Ireland and Varadkar, a keen student of history, is determined that he won't be remembered for erecting a fresh partition.
Collins led the Irish delegation that went to London in 1921 to negotiate independence from the U.K. He came back with a settlement, the Anglo-Irish Treaty, which eventually split Ireland into the 26 counties of the south and the six that became Northern Ireland. Ultimately, that led to a bloody civil war and the eventual assassination of Collins in 1922.
While there's no suggestion events could spiral out of control in a similar way, Varadkar is conscious of his legacy. His main speechwriter is a Trinity College Dublin historian.
Backed by the EU, Varadkar has stood firm in his demand that there can be no hard border on the island of Ireland as a result of Brexit. And he's gone further: his government won't build a border between Northern Ireland and the Republic in any circumstances -- even in the case of a messy breakup that leaves the U.K. and EU without any agreement on trade or common rules. That stance has raised concerns in the rest of the bloc, where officials say some kind of barrier would be necessary to protect the single market.
Frontier checkpoints in Ireland effectively disappeared as a result of the peace process in the 1990s, made possible because both countries were in the EU's single market. The border is now largely invisible. If it returned, some are concerned there could be unrest, if not outright violence.
Irish officials have been been largely forbidden from doing any detailed planning for border checks after Brexit, according to a person familiar with the matter.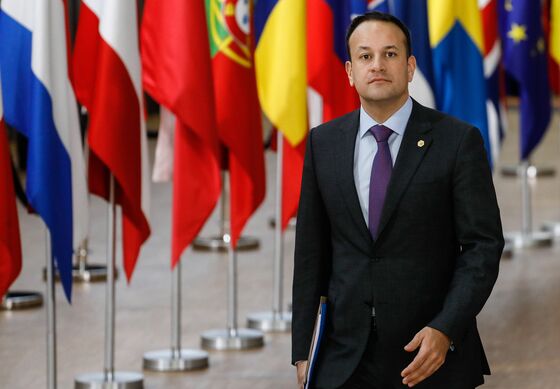 "When I said that we would not leave the people of Northern Ireland behind again, I meant it," Varadkar said in parliament in March.
Avoiding the return of checkpoints along the 310-mile (500-kilometer) frontier is the single trickiest issue left in divorce talks with the U.K., according to chief Brexit negotiator Michel Barnier.
Without an agreement on the border, there'll be no withdrawal deal. That could lead to the U.K. crashing out of the EU into a chaotic legal limbo. Even then, the border won't return, Varadkar said. There's no secret plan to accomplish that, officials say, just an absolute determination to avoid it.
"We've made it abundantly clear to everyone that's something we can't countenance," Varadkar told reporters in Kerry, at the ancestral home of Daniel O'Connell. O'Connell fought for Catholic rights in the 19th century and is remembered as the Great Liberator.