Blackstone Group's Schwarzman Among Biggest June Midterm Donors
(Bloomberg) -- Mega donors including Blackstone Group LP's Stephen Schwarzman flooded political committees with tens of millions of dollars in June ahead of November's U.S. midterm elections.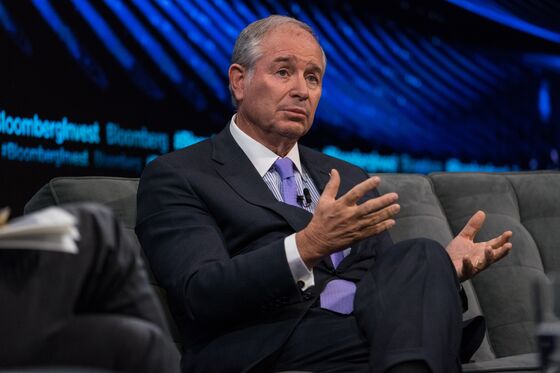 The $5 million that Schwarzman, Blackstone's billionaire chairman and chief executive officer, gave to the Senate Leadership Fund, a super political action committee that supports Republican candidates, was among the month's largest contributions. The fund also received $1 million from Houston Texans NFL team owner Robert McNair. It reported raising $7.7 million in June, and had $19.5 million in the bank.
Schwarzman and McNair were some of the financiers and technology titans who recently wrote six and seven-figure checks to super PACs supporting House and Senate candidates. Meanwhile, grassroots supporters from both parties chipped in tens of millions of dollars in contributions of $200 or less, Federal Election Commission filings due late Friday showed.
Democrats need to pick up 23 seats to win control of the House in November, while Republicans in the Senate hold a slim two-seat majority. Against that backdrop, political organizations shored up their bank balances for an increasing number of contests thought to be competitive when voters go to the polls for the first national elections of Donald Trump's presidency.
In its biggest fundraising month of this election cycle, the Democratic Congressional Campaign Committee, which supports House candidates, raised $15.2 million, some $7.5 million more than its Republican counterpart. The DCCC ended June with $68.1 million in the bank to the National Republican Congressional Committee's $64.3 million.
The Democratic surge was fueled by small-dollar donors who collectively contributed $5 million in June, reflecting grassroots intensity. There were also six-figure contributions from billionaire J.B. Pritzker, Democratic nominee for governor in Illinois, and Philip Munger, son of Berkshire Hathaway Vice Chairman Charles Munger.
The National Republican Congressional Committee has increasingly come to rely on big checks. The biggest source of its funds in June were $2.1 million in transfers from Protect the House, which raises money for House Republicans. Protect the House's donors included Tesla Inc. Chairman Elon Musk, who gave $38,900, and Las Vegas Sands Corp. Chairman and CEO Sheldon Adelson, who gave $371,500.
The Republican National Committee ended June with $50.7 million on hand, after raising $13.9 million and spending $10.6 million. Home Depot Inc. co-founder Bernard Marcus gave $339,000, while billionaire hedge-fund manager Ken Griffin of Citadel LLC contributed $250,000. The RNC, more closely associated with Trump than with congressional Republicans, raised $5.4 million from small-dollar donors.
The RNC has brought in more money than the Democratic National Committee every month since Trump won the White House. The DNC reported raising $8.1 million in June, while spending $7.8 million and ending the month with $9 million in the bank and debts of $6.3 million.
The RNC, which has no debt and benefits from the power of the presidency, has raised $213.1 million this election cycle. It plans to spend heavily to try to buck a trend in which the party holding the White House loses seats in midterms. Since the end of World War II, the president's party has had an average net loss of 26 House seats in such elections.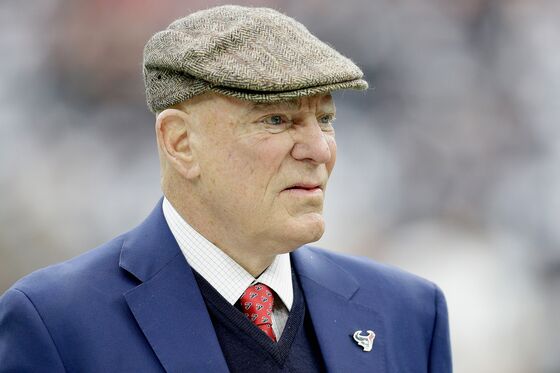 The top super-PAC backing Republican efforts to hold onto the House majority had $71.4 million in the bank at the end of June. The Congressional Leadership Fund balance compares to $21.9 million reported by the House Majority PAC, which backs Democrats.
The House Majority PAC reported raising $6.8 million during June, while spending $1.5 million. The top donor was hedge fund manager S. Donald Sussman of Paloma Partners Management Co., who contributed $3 million.
The main super PAC supporting Democrats in the Senate, where 10 members of that party are running for re-election in states Trump won in 2016, had a cash advantage over the Republican-aligned Senate Leadership Fund that Schwarzman contributed to.
The Senate Majority PAC raised $14.1 million, spent $10.8 million, and ended June with $32.7 million cash on hand. James Simons, the billionaire founder of investment management firm Renaissance Technologies LLC, gave $2.5 million, while Reid Hoffman, co-founder of the professional networking site LinkedIn, gave $2 million. Dustin Moskovitz, a co-founder of Facebook Inc., gave $1 million.
Priorities USA, a Democratic super PAC focusing on voter engagement and turnout, reported raising $2.9 million during the month, with $2 million of that coming from billionaire financier George Soros. It spent $1.2 million and ended June with $9.3 million in the bank.