Trump Nominee Retreat Foreshadows Kavanaugh Document Fight
(Bloomberg) -- President Donald Trump's drive to move federal courts in a conservative direction hit a rare setback Thursday, when a Republican senator's revolt over an appeals court nominee's controversial college writings led to withdrawal of the nomination.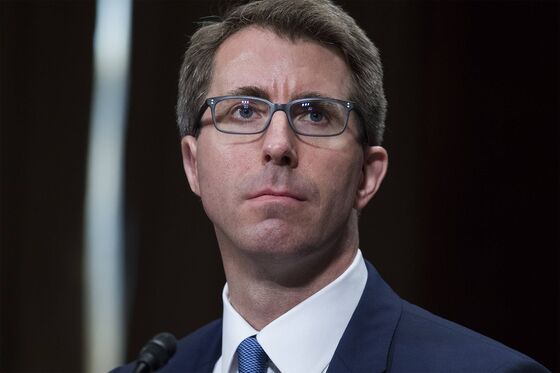 Senate Majority Leader Mitch McConnell on Thursday called off a planned vote on nominee Ryan Bounds after a GOP-only lunch in which Senator Tim Scott of South Carolina told fellow senators he couldn't vote for Bounds at this time.
Democrats quickly pounced on the withdrawal to bolster their push to receive more documents to prepare for a Senate confirmation hearing on Trump's Supreme Court nominee, Brett Kavanaugh.
"If Republicans agreed that Bounds is not qualified because of what he wrote in college, how could they possibly argue that material from Brett Kavanaugh's time in the White House and as a political operative aren't relevant?" said Dianne Feinstein of California, the top Democrat on the Judiciary Committee.
Connecticut Democrat Richard Blumenthal said, "This nomination's defeat is a sign of inadequate vetting and excessive haste. It should stand as a rebuke to my Republican colleagues who are seeking to severely constrict review of Judge Brett Kavanaugh's nomination to the Supreme Court."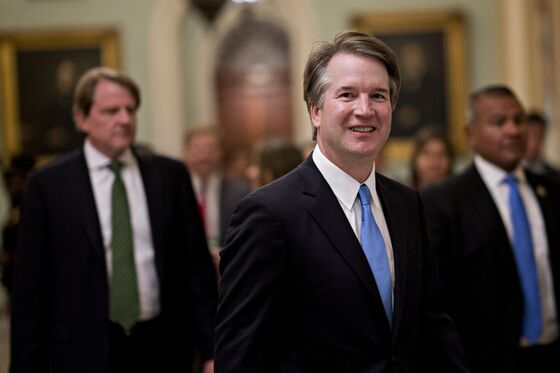 The dispute also showed the difficulty posed by Republicans' 51-49 Senate majority, with GOP Senator John McCain at home in Arizona battling brain cancer, because just a single GOP defection can implode a nomination.
Senators on the Judiciary Committee sparred earlier Thursday over how broad the Kavanaugh document search should be given the volume of papers -- potentially in the millions -- that he handled while serving in George W. Bush's White House.
"All senators must give the same independent consideration to other judicial nominees who are unfit to serve impartially," said Vanita Gupta, president and CEO of The Leadership Conference on Civil and Human Rights. "Before the Senate considers the nomination of Brett Kavanaugh to the Supreme Court, all of his records must be made available so that he can be fully vetted by each United States senator."
Bounds of Oregon, nominated to the 9th U.S. Circuit Court of Appeals in San Francisco, was the first court nominee to come to the Senate floor over the objections of both of his home state senators, going against longstanding practice. And he was dogged by his college writings on diversity, rape and other issues. In one piece, he compared support for multiculturalism in the U.S. to Nazi book-burning rallies.
Scott of South Carolina, the only African-American GOP senator, told reporters he wasn't prepared to support Bounds and needed more time to review his writings, despite speaking with the nominee earlier in the day.
"The Senate is a deliberative body and I was taking my time to go through all of the material I received in very short order and I did not have time to do it all," he told reporters.
Asked if he would have voted no on the nomination, Scott said: "I think it's inconsequential at this point."
GOP Senator Marco Rubio of Florida backed Scott, telling reporters, "Senator Scott said he couldn't vote for him today if the vote was now, and I support him in that decision."
Oregon Senators Ron Wyden and Jeff Merkley, both Democrats, torched the nominee in floor speeches earlier this week for his writings while a student at Stanford during the 1990s.
Wyden noted he is the son of Jewish refugees who fled the Nazis, and he ripped Bounds for the book-burning comparison.
"To compare, as Mr. Bounds did, the work of organizations that promote multiculturalism and tolerance here in the United States to Nazi book-burning rallies is beyond extreme," he said.
"I would just ask my colleagues, how can somebody who wrote and published statements like those — statements that were printed in Stanford's newspaper for anybody to read — be capable of hearing a case involving matters of race in an impartial fashion?" Wyden asked.
Wyden also criticized Bounds for opposing sensitivity training in another newspaper column.
"It is as if he believed being sensitive to minorities who are the targets of hate and prejudice on a daily basis was an unreasonable prospect," he said.
Hours before the nomination was withdrawn, McConnell and Judiciary Chairman Chuck Grassley lauded Bounds.
"For the past fourteen years, Mr. Bounds has distinguished himself as a public servant, at the Department of Justice and in his current role as an assistant United States attorney for Oregon," McConnell said. "Along the way, he has earned the respect and recognition of legal professionals from across the country and the political spectrum."
Grassley of Iowa also praised Bounds as highly qualified.
"I don't believe that misguided statements in a college newspaper 25 years ago should disqualify Mr. Bounds," he said on the Senate floor.
Hours later McConnell went to the Senate floor and announced, "The nomination will be withdrawn."
Despite the setback, McConnell's Senate is still setting a quick pace in confirming judges under Trump, which McConnell has said is his top priority. The Senate has confirmed 23 Trump circuit court picks so far.