U.K. Unveils 'Tempest' Fighter Jet Model for Post-Brexit Era
U.K. Defence Secretary Gavin Williamson unveiled a full-sized model of a new fighter plane at the Farnborough air show in a bid to show that the nation plans to remain a leading military power after Brexit.
Williamson announced 2 billion pounds ($2.6 billion) of government funding for a concept aircraft through 2025, when a final decision would be taken on the program's future. The plane -- nicknamed the Tempest -- is a joint venture of Britain's BAE Systems Plc and Rolls Royce Holdings Plc, Italy's Leonardo SpA and the U.K. arm of MBDA, Europe's biggest missile company.
The project could widen an emerging gap between current combat-plane partners, with Airbus SE, which developed the present-day Eurofighter model with BAE and Leonardo, having recently turned to Dassault Aviation SA of France to work on a next-generation aircraft. That move was encouraged by the French and German governments in the wake of the Brexit vote, with Airbus suggesting last year that it could leave Britain frozen out of future plans.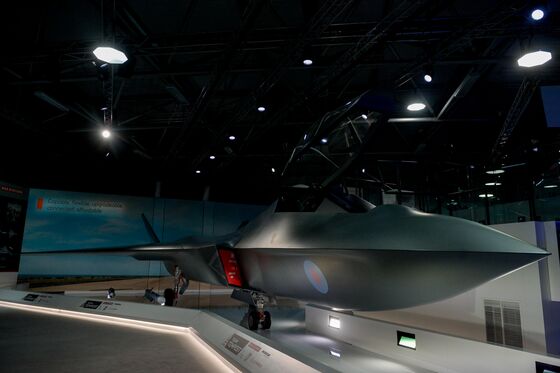 "We are entering a dangerous new era in warfare," Williamson said, pulling a curtain off the silver and white fighter model and adding that the U.K. aims to "keep control of the air both at home and abroad." He called for more details of the business case to be set out by the end of this year, with the ultimate goal for the aircraft to be operational in 2035.
The U.K. is in discussions with other countries about partnering on the project that would also maintain some 18,000 jobs at home. Suggestions include a pact with Sweden, where Saab AB makes the Gripen fighter, or possibly Japan and elsewhere in Asia, where demand for warplanes is increasing as China and India flex their military muscle.
The fighter concept plane is under development as part of Britain's so-called Future Combat Air Strategy initiative by "Team Tempest," formed of the four aerospace companies and the Royal Air Force's Rapid Capability Office.
Airbus defense chief Dirk Hoke said in an interview that the U.K. plan is a "natural follow up" to news of the Franco-German initiative, while adding that it's wrong to assume that the Airbus-Dassault plan will end decades of cross-channel cooperation on warplane production.
"It should not exclude anyone," he said. "This includes looking at where the competencies are beyond France and Germany, and this is of course the U.K. To create a future combat air system without BAE, yes it's possible, but it might be a system that's not as good as it could be."
European Union companies and politicians had already begun to row back from suggesting that a so-called sixth-generation fighter could be built without Britain as plans for an independent U.K. option emerged. A new warplane would require tens of billions of dollars in investment, and the U.K. has Europe's biggest defense budget.
The future fighter concept is compatible with Britain's commitment to the F-35 fighter, the world's biggest combat-jet program, on which BAE is partnered with Lockheed Martin Corp., according U.K. procurement minister Guto Bebb. Britain has ordered 48 of the planes and plans to take 90 more.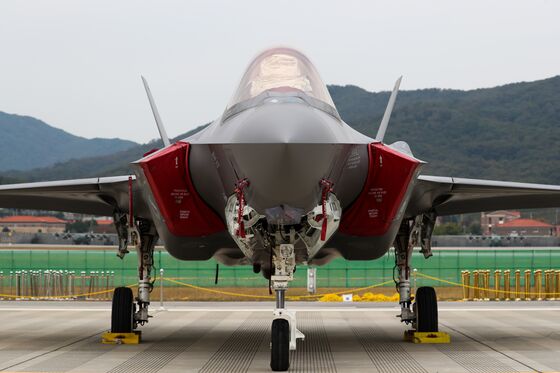 "When we are looking at the development of a future combat air strategy, we are looking at something that will be complementing the F-35 from about 2035 onward," he said. "The announcements we have made today should not have a bearing on the F-35 program.''
Asked whether Leonardo's involvement with the Tempest ties the Rome-based company firmly to the U.K. initiative or if it could still work on the Franco-German program, CEO Alessandro Profumo said nothing is so far set in stone.
"Today, we are in this camp," he said in an interview. "We are open to being elsewhere as well, but today we have been invited."