Republicans Call Trump Summit Remarks 'Shameful' and 'Bizarre'
(Bloomberg) -- A growing number of Republican lawmakers harshly criticized President Donald Trump's performance at a Monday news conference with Russian President Vladimir Putin, with House Speaker Paul Ryan saying that Russia must be held accountable for meddling in the 2016 election.
Trump's strongest GOP critics were those who have faulted the president in the past. A handful of Republicans defended the president's remarks, made after the two leaders met in Helsinki.
Senator John McCain, an Arizona Republican, said Trump's comments represented "one of the most disgraceful performances by an American president in memory" and that "no prior president has ever abased himself more abjectly before a tyrant."
"The damage inflicted by President Trump's naivete, egotism, false equivalence, and sympathy for autocrats is difficult to calculate," McCain said in a statement. "But it is clear that the summit in Helsinki was a tragic mistake."
Senator Jeff Flake, an Arizona Republican who isn't running for re-election, said on Twitter, "I never thought I would see the day when our American President would stand on the stage with the Russian President and place blame on the United States for Russian aggression. This is shameful."
The comments came after the news conference in which Trump called Special Counsel Robert Mueller's probe into Russian election meddling a "disaster," questioned whether Russia interfered in the 2016 election that he won and suggested he equally trusted his national intelligence director and Putin.
Trump also said he didn't see any reason why Russia would interfere in the election -- even after Putin said he favored a Trump victory as a way to improve relations between the two countries.
The president put many Republicans in a difficult position ahead of November congressional elections that will determine which party controls both the House and Senate. Lawmakers had to decide whether -- or to what degree -- to criticize a president popular with GOP voters over an issue that hasn't played much of a role in campaigns.
Ryan, a Wisconsin Republican who is leaving Congress in January, said there's "no question" that Russia meddled in the 2016 election.
"The president must appreciate that Russia is not our ally," Ryan said in a statement. "The United States must be focused on holding Russia accountable and putting an end to its vile attacks on democracy."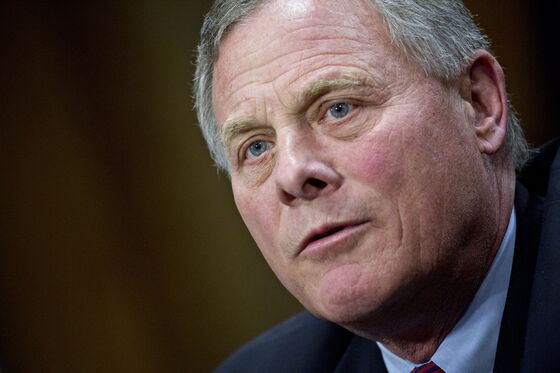 Senate Intelligence Chairman Richard Burr of North Carolina said any statement by Putin that contradicts the findings that he ordered interference into the election "is a lie and should be recognized as one by the president." Burr's committee conducted an investigation and supported U.S. intelligence agencies' finding that Putin ordered a campaign to interfere in the 2016 election.
"We must make clear that the United States will not tolerate hostile Russian activities against us or our allies," Burr said.
Republican Senator Lamar Alexander of Tennessee said in a statement it is "even more important that the bipartisan Senate Select Committee on Intelligence investigation and the Mueller investigation continue until they are complete."
Representative Will Hurd, a Texas Republican who previously worked as an undercover officer for the Central Intelligence Agency, said on Twitter that he'd seen Russian intelligence manipulate many people during his career.
"I never would have thought that the US President would become one of the ones getting played by old KGB hands," he wrote.
Senator Ben Sasse, a Nebraska Republican, blasted Trump's statement that blamed both sides for problems in the U.S.-Russia relationship as "bizarre and flat-out wrong."
"America wants a good relationship with the Russian people but Vladimir Putin and his thugs are responsible for Soviet-style aggression," Sasse said in a statement.
Representative Trey Gowdy, a South Carolina Republican who has been waging a battle with the Justice Department over access to documents on the Russia probe, said Moscow has been trying to undermine U.S. democracy and "sow the seeds of discord."
Gowdy said in a statement he's confident top Trump administration officials "will be able to communicate to the president it is possible to conclude Russia interfered with our election in 2016 without delegitimizing his electoral success."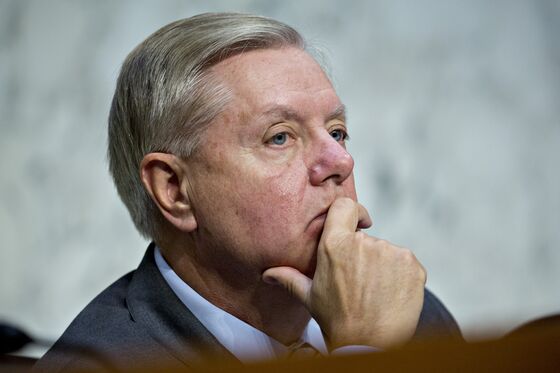 Senator Lindsey Graham, a South Carolina Republican, described the news conference as a "missed opportunity by President Trump to firmly hold Russia accountable for 2016 meddling and deliver a strong warning regarding future elections."
Senator Orrin Hatch, a Utah Republican, said Russia interfered in the 2016 election and that the U.S. needs to defend itself. He didn't directly fault Trump.
"From the President on down, we must do everything in our power to protect our democracy by securing future elections from foreign influence and interference, regardless of what Vladimir Putin or any other Russian operative says," Hatch said.
Some Republicans backed Trump.
Representative Darrell Issa, a California Republican, who isn't running for re-election, questioned the timing of Friday's U.S. indictment of 12 Russian military intelligence officers for computer attacks meant to undermine the Democratic Party. The indictment, which stems from Mueller's probe, fleshes out U.S. intelligence agencies' longstanding conclusion that Russia interfered with the 2016 presidential race.
"I think for the president to cast doubt is appropriate," Issa told CNN. "To cast doubt on the validity of various things is fair." But he went on to criticize Putin: "Putin is an evil man who has killed many people in his own country, there is no question at all that Russia is still an adverse entity to the United States."
Republican Representative Dana Rohrabacher of California, who is one of the most pro-Russia members of the House, said on Bloomberg Television that the U.S. interferes in Russian elections "at a much higher rate" than it has interfered in the U.S. election and that both sides are wrong.
Senate Majority Leader Mitch McConnell, a Kentucky Republican, said, "The Russians are not our friends and I entirely agree with the assessment of our intelligence community," according to a tweet from a Washington Post reporter.
Other Republicans, including Representative David Brat of Virginia and Mark Meadows of North Carolina, said they didn't tune in to live coverage of the news conference.
The Senate's Democratic leader, Chuck Schumer of New York, joined others from his party who said Trump is supporting an American adversary.
"What could possibly cause President Trump to put the interests of Russia over those of the United States?" Schumer said. "Millions of Americans will continue to wonder if the only possible explanation for this dangerous behavior is the possibility that President Putin holds damaging information over President Trump."
John Brennan, who was CIA director under President Barack Obama and helped produce the intelligence reports that first found Russia meddled in the election, said Trump "is wholly in the pocket of Putin and that his performance exceeded the threshold for impeachment for 'high crimes and misdemeanors."'