The Scourge of Crooked Officials in Romania Is Finally Toppled
(Bloomberg) -- Laura Codruta Kovesi was the face of Romania's efforts to stamp out graft. This week, her role in a crusade that's locked up hundreds of crooked officials in one of the European Union's most corrupt nations came to an end.
Complying with a Constitutional Court decree, President Klaus Iohannis fired Kovesi, the country's chief anti-corruption prosecutor, on Monday. A staunch opponent of government initiatives seen as damaging to the rule of law, Iohannis had tried to shield her. He finally bowed under the threat of suspension from the ruling party.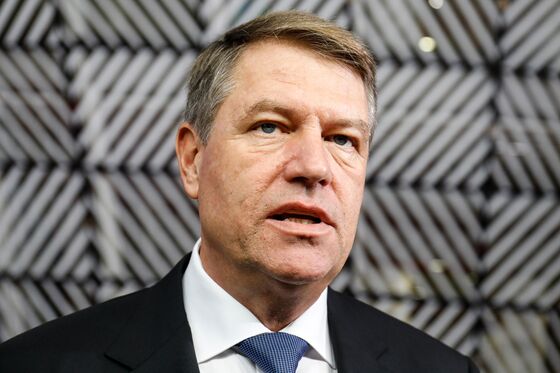 The fight over democratic standards echoes disputes already raging between the EU and other ex-communist members such as Poland and Hungary. The bloc, along with the U.S., had warned Romania's government against easing punishments for graft in legislation that may also help de facto leader Liviu Dragnea overturn a recent conviction for abuse of office. The issue is polarizing politics in the Black Sea nation of 20 million people, where Iohannis is locked in a standoff with the governing Social Democrats.
"The brutal way in which they're changing the legislation is proof that they seek protection for their past, current and future deeds," Kovesi said. "Today's episode isn't a defeat -- corruption can be beaten!"
In the past five years, Kovesi and her 330 staff have investigated 60 top-ranking officials, including a prime minister, and more than 40 lawmakers and other wealthy Romanians. Her quest has netted more than 2 billion euros ($2.4 billion) of assets and made her a household name. She's faced attacks from the government, a fact that, according to an interview this year, "shows us that we are on the right path."
Among the EU's 28 member states, Romania ranks better than only Hungary and Bulgaria in Transparency International's annual graft-perception survey. Recent criminal-code changes raising the threshold for malfeasance and reducing the maximum sentence officials face mean "corruption will go largely unpunished," Commerzbank AG said Thursday in a research note. Iohannis has vowed to challenge the amendments.
The Social Democrats say their legislative overhaul is needed to eliminate unfair prosecutions driven by politics. They've long targeted Kovesi, a 45-year-old native of Transylvania.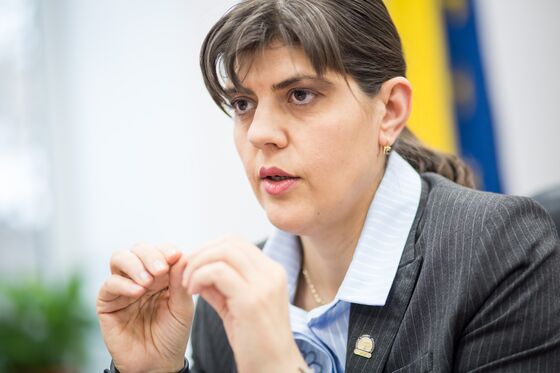 Dragnea was sentenced to 3 1/2 years in prison last month for keeping two employees who performed no function for the state on the public payroll. He's appealed the conviction -- his second, having already been handed a suspended jail term in 2016 for fixing a referendum. That's meant he can't become prime minister, running the country instead from the party leadership and his role as parliament speaker.
Dragnea said Iohannis's actions on Monday meant his suspension is no longer likely in the short term. Justice Minister Tudorel Toader will nominate a replacement for Kovesi, probably by early August. The candidate must then be approved by Iohannis, who faces re-election next year and reiterated his backing to the battle with graft, whose fate increasingly hangs in the balance.
"It's clearly a blow to the anti-corruption fight," Paul Ivan, a Brussels-based analyst at the European Policy Center, said by phone. "We're witnessing an assault against the rule of law in Romania based on the personal interests of a part of the political class."