Meet the Man Poised to Shift the Supreme Court
Donald Trump took a giant leap toward cementing his legacy with the selection of Judge Brett Kavanaugh to fill the second U.S. Supreme Court vacancy of his presidency.
Senate Republicans are pledging a swift confirmation process that would culminate before the Court's new term opens Oct. 1.
The nomination potentially creates the most conservative court in generations, shifting the justices' center of gravity rightward on gay rights, affirmative action, the death penalty, gun restrictions and abortion rights.
A former aide to President George W. Bush, Kavanaugh, 53, would succeed Justice Anthony Kennedy, who sometimes sided with the court's liberals. He's been a skeptic of regulatory power during a dozen years on a federal appeals court in Washington.
The Democrats would need Republican help to block the nomination, but they plan to frame the debate to fire up their base ahead of November elections that will determine the control of Congress.
As Senator Dianne Feintsein, a California Democrat seeking re-election this year, put it, Kavanaugh's views on a wide range of issues "are far outside the legal mainstream."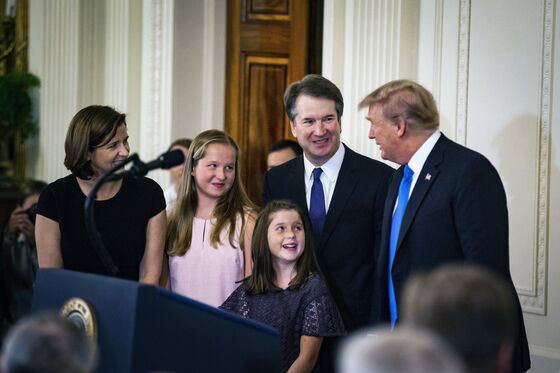 May survives | Even the resignation of two of Britain's most senior ministers within 24 hours – an event without parallel in recent decades – didn't bring down Prime Minister Theresa May. But she's not yet out of danger. Lacking a parliamentary majority, her plan for a soft divorce from the European Union probably means turning to opposition Labour lawmakers for help. That's a strategy that risks a potentially terminal split in her own Conservative Party.
Executive presidency | Recep Tayyip Erdogan named his son-in-law as treasurer and finance minister and tightened his grip on the security apparatus and the central bank, after being sworn in yesterday as Turkish president. The lira plunged. A true currency crisis is now a serious possibility, and there's a risk of contagion given the size of Turkey's economy and financial markets, Bloomberg macro strategist Mark Cudmore said.
Confidence in Kim | Trump is publicly placing his faith in Kim Jong Un, saying he believes the North Korean leader will keep his pledge to "denuclearize" and suggesting that neighboring China might be working to undermine talks. Beijing "may be exerting negative pressure on a deal" because of the U.S. tariffs on Chinese goods, Trump tweeted yesterday, adding "Hope Not!" The claim reflects growing concern in Washington that China might be emboldening Kim.
Energizing voters | Good news for Democrats: The party turned out more voters overall than Republicans in 14 of the most competitive congressional districts that have had nominating contests so far. The numbers signal the Democratic base's eagerness to confront Trump in the first midterm election of his presidency but don't go so far as to indicate a decisive edge in November.
Saudi exodus | Foreign workers in Saudi Arabia are leaving in droves as companies struggle with slower business and the authorities impose more fees on expatriates. But a rise in unemployment among Saudis to 12.9 percent in the first quarter underscores the challenge Crown Prince Mohammed bin Salman faces as he tries to reduce the country's dependence on oil and lower the jobless rate to 9 percent by 2020.
Trump departs Washington today for the NATO summit in Brussels itching for a fight with allies as he continues his mission to rip up the world order.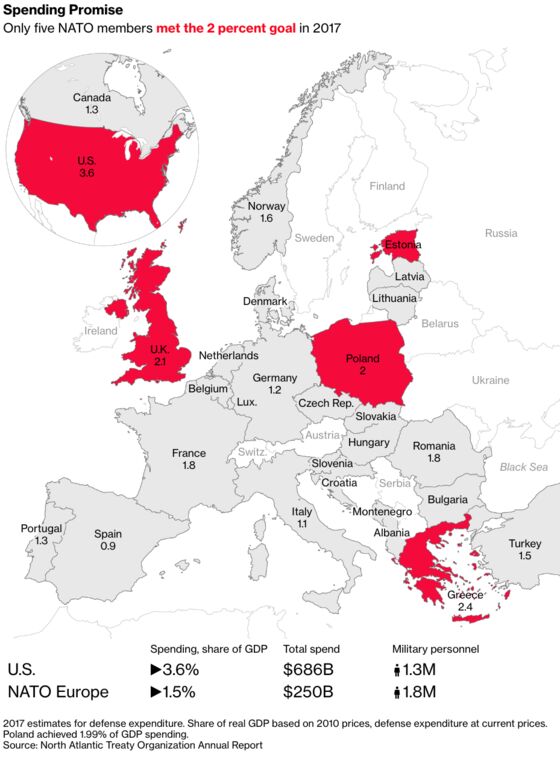 And finally ... After nine years under house arrest, the widow of Nobel Peace Prize laureate Liu Xiaobo was allowed to leave China and travel to Europe following a high-profile, German-led diplomatic push. Liu Xia, who was detained after her husband's conviction for subversion in 2009, left Beijing on Tuesday almost a year after her husband succumbed to liver cancer. China is casting itself as an ally in Germany's defense of global trade and the international agreements that have been challenged by Trump.