A Retirement, a Failed Coup and a Taboo: Weekend Reads
Justice Anthony Kennedy's retirement from the U.S. Supreme Court; a failed plot to overthrow Venezuelan President Nicolás Maduro; and a taboo in Japan that created an underclass of abused children are the topics of some of our best political stories from the past seven days. Read those – and a few others we added to the mix for good measure – in this edition of Weekend Reads.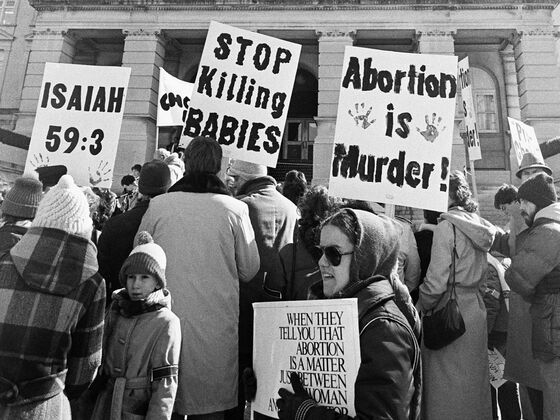 The Real Black Swan for Future of EU Is a Germany Without Merkel
For more than 12 years Angela Merkel has played a lead role in Europe's biggest dramas, persuading German voters to back rescue packages for euro-area neighbors and accepting more than a million refugees. But as Alan Crawford writes, the nativism sweeping the continent is imperiling the chancellor and the entire European Union project.
Mexico's presidential election campaign, usually a contentious affair, has turned into a triumphant carnival of sorts, with leftist candidate Andres Manuel Lopez Obrador poised to make history tomorrow. For all the latest storylines, opinion polls and economic indicators visit our special page in English or Spanish.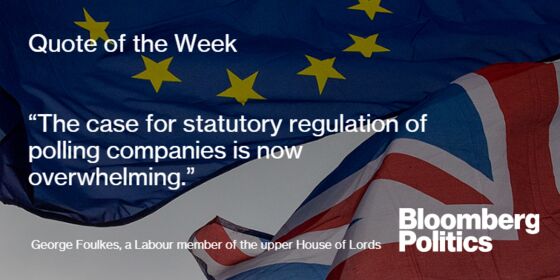 For Bloomberg's Week in Pictures, click here.
Nobody Knows What It Means to Be a U.K. Conservative Anymore
Ever since Margaret Thatcher ripped up the rule book for London's financial markets in 1986, Tories have defined themselves as capitalism's praetorian guard. More than 30 years later, under a very different female prime minister, everything has changed. Bloomberg reporters delve into the U.K. ruling party's identity crisis.
Erdogan's Hot Election Economy Risks a Meltdown After His Win
When Turkey's president called early elections, most analysts figured they knew why: there was financial trouble ahead and he couldn't risk waiting. The gambit worked. Recep Tayyip Erdogan returned to office this week, with sweeping new powers, after running the economy hot for more than a year. Now, Ben Holland and Onur Ant report, he has to prevent a bust.
And finally … Hand-feeding hyenas. Visiting subterranean churches hewn out of rock. Wolf-spotting on one of Africa's highest mountains. In 10 photos, Samuel Gebre shows why Ethiopia needs to top your bucket list – even the most plugged-in travelers may be surprised that the land-locked country offers such diverse and unique draws.