Trump-Backed Donovan Bests Grimm in Staten Island House Race
(Bloomberg) -- Incumbent Dan Donovan defeated his House predecessor Michael Grimm in the Republican primary election for a key New York City-based House seat on Tuesday night, in part on the strength of an endorsement from fellow New Yorker Donald Trump.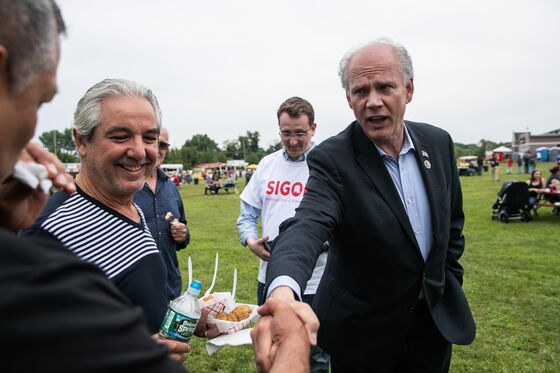 The fight for New York's 11th congressional district, which includes all of Staten Island and parts of Brooklyn, attracted more outside funding than any other New York district primary, according to FEC filings. The district is the only one connected to New York City that leaned Republican in the 2016 election.
Donovan's victory follows an endorsement from President Trump, who said Grimm wouldn't win the election. Grimm resigned in 2015 after pleading guilty for tax evasion, and served seven months in prison before announcing he'd run to retake his seat in the House.
The nonpartisan Cook Political Report rated the district "Lean Republican" before the primary, and the seat is a critical pickup opportunity for Democrats seeking to retake the House this year.