Mueller Wins Key Victory as Manafort Judge Upholds Authority
(Bloomberg) -- U.S. Special Counsel Robert Mueller won a key victory as a federal judge who had criticized his investigation ruled that he properly brought tax- and bank fraud charges against Paul Manafort, the former campaign chairman to President Donald Trump.
The ruling cleared the way for Manafort to go to trial on July 25 in federal court in Alexandria, Virginia, where he is accused of cheating banks and failing to pay taxes on income he earned as a political consultant for pro-Russian groups in Ukraine. Manafort, 69, faces a separate trial in Washington in September on charges of acting as an unregistered agent of Ukraine, laundering money and obstructing justice.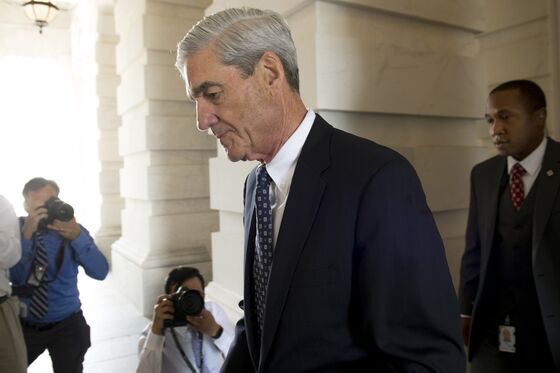 Manafort had argued that Mueller overstepped his authority by charging him with crimes unrelated to Russian election interference. At a hearing on May 4, U.S. District Judge T.S. Ellis III sharply questioned whether Mueller went too far, while suggesting that prosecutors wanted to coerce Manafort's cooperation against Trump. In his ruling, Ellis reiterated that point.
"Even a blind person can see that the true target of the special counsel's investigation is President Trump," Ellis wrote in a footnote to the opinion. Manafort's "prosecution is part of that larger plan."
Mueller's prosecutors acted properly because the crimes charged "clearly arise out of the special counsel's investigation into the payments defendant allegedly received from Russian-backed leaders and pro-Russian political officials," Ellis wrote in the 31-page opinion.
"The special counsel 'followed the money' paid by pro-Russian officials to defendant, and as a result, claimed to have found evidence that defendant was deliberately hiding these payments from U.S. authorities," the judge wrote.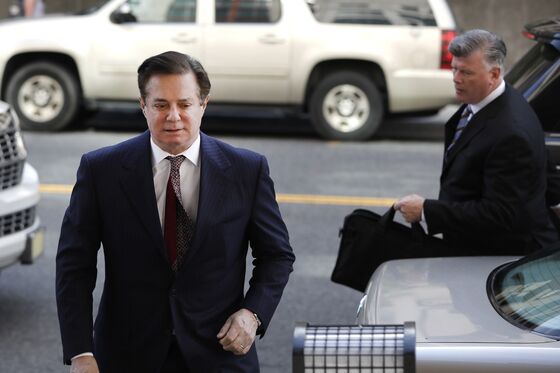 Manafort had been under house arrest on a $10 million bond until June 15, when the judge in Washington ordered him locked up because a new indictment alleged that Manafort tried to tamper with witnesses.
Ellis ruled that Mueller's appointment order on May 17, 2017, by Deputy Attorney General Rod Rosenstein properly followed regulations overseeing special counsels. That order directed Mueller to pursue links between Russia and the Trump campaign, as well as "any matter that arose or may arise directly" from the investigation.
That order "does not limit the special counsel's prosecution authority to federal crimes concerning election interference or collusion," Ellis wrote.
Ellis also pointed to a three-page memo by Rosenstein on Aug. 2, 2017, that outlined the scope of the investigation into Manafort. While much of that memo is blacked out, Ellis said "no interpretive gymnastics are necessary" to determine that the indictment is within Mueller's purview.
"The plain text of the Aug. 2 scope memorandum makes clear that the special counsel was authorized" to investigate and seek the indictment of Manafort, according to the opinion.
While upholding the indictment, Ellis expressed wariness about the use of special counsels to prosecute high-level misconduct. Special prosecutors have the potential to disrupt the constitutional system of checks and balances, and to "inject a level of toxic partisanship into investigation of matters of public importance," Ellis said.
The system works only if "people of virtue, sensitivity, and courage, not affected by the winds of public opinion, choose to work within the confines of the law," the judge wrote.
"Let us hope that the people in charge of this prosecution, including the special counsel and the assistant attorney general, are such people," he said. "Although this case will continue, those involved should be sensitive to the danger unleashed when political disagreements are transformed into partisan prosecutions."
On June 29, Ellis is scheduled to hold a pretrial hearing but Manafort won't attend. Instead, he will remain at the Northern Neck Regional Jail in Warsaw, Virginia.
The Manafort cases are U.S. v. Manafort, 17-cr-201, U.S. District Court, District of Columbia (Washington), and 18-cr-83, U.S. District Court, Eastern District of Virginia (Alexandria).