Italians Living in Poverty Rose by More Than 300,000 Last Year
(Bloomberg) -- Slightly more than 5 million Italians lived in absolute poverty last year, up from 4.7 million in 2016, statistics agency Istat said in a report Tuesday in Rome.
Absolute poverty was defined as the economic position where individuals couldn't afford a basket of goods and services necessary for an acceptable standard of living. The number of Italian households living in absolute poverty increased to almost 1.8 million last year, out of a population of 60.2 million.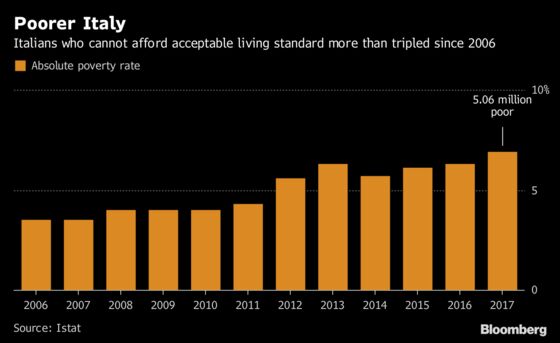 The increase in poor households was greatest in southern Italy and on the Islands of Sicily and Sardinia, rising to 10.3 percent last year from 8.5 percent in 2016. Poverty in the last few years has grown nationwide.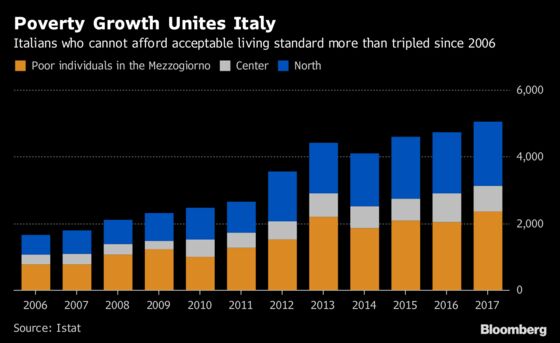 Deputy Premier Luigi Di Maio, at an event in Rome, said Tuesday that the new government's future depends on fighting poverty, using the publication of the Istat statistics as an opportunity to push for his "citizen's income" support for the poor.
"It is not possible to continue like this anymore, and there is no time to waste," Di Maio later wrote on Facebook. "Citizen's income should start now!"