Republicans Swallow Another Trump Betrayal With Fatalistic Shrug
(Bloomberg) -- President Donald Trump's tweet dismissing Republicans' immigration bill caught members of his party off guard. Now they're trying again to solve the intractable issue with one fear confirmed -- their president isn't a partner they can trust.
After the latest surprise tweet from Trump, some GOP members of Congress bemoaned his tenuous grasp of policy, some laughed it off with a what-did-you-expect shrug, and others vowed to press ahead with the job of crafting immigration legislation that can become law.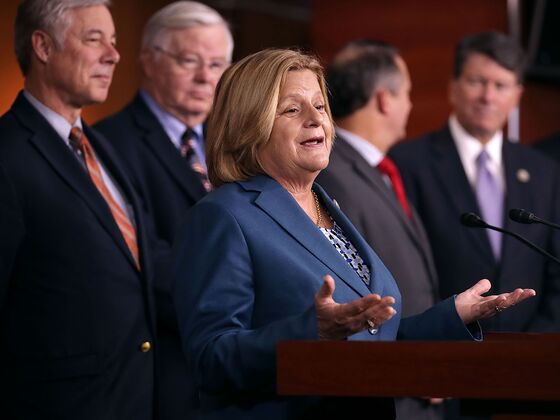 "You fear the tweets in the morning. How many policies will he undo today?" said Representative Ileana Ros-Lehtinen, a Florida Republican who's not running for re-election. "It's such schizoid policymaking by tweets, where what you say on Monday may not last until Friday."
Almost everyone agreed the president made it harder to pass a bill by urging Republicans on Twitter to "stop wasting their time" on immigration until after the party can widen its House and Senate majorities in November's election.
But Republican candidates fear the opposite -- that Trump's constant churn of misinformation, policy reversals and internationally denounced immigration practices could cost them their majorities in Congress by eroding support among moderate voters.
"This is the most upside-down session I've seen in 23 years," said Representative Walter Jones, a North Carolina Republican. "It's just like every day is a day of confusion, and I put it all on the White House."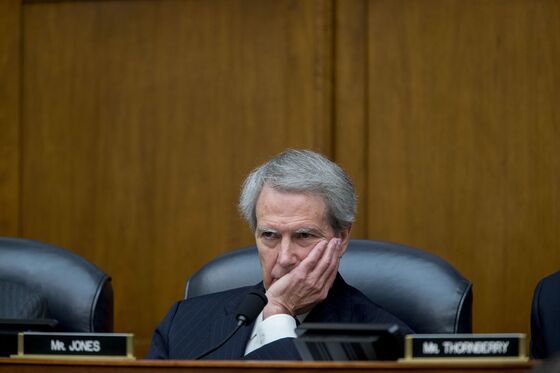 The latest reversal stoked Republicans' fear that they'll get burned trying to give the president his ideal immigration bill. In February, Trump and his hard-line aides dissolved chances for a bipartisan Senate immigration measure by attacking it just as it was moving toward a vote on the floor.
This time, House conservatives told White House senior adviser Stephen Miller they were hesitant to embrace a measure that could be viewed as amnesty for undocumented immigrants -- and that only a clear, unambiguous tweet from Trump would get them to vote for it.
Miller assured them the White House backed an immigration bill brokered by Speaker Paul Ryan, and Trump visited a Republican meeting last week to show his support. Then, on Friday, he said Republicans should give up until after the election.
Some Republicans said they're afraid of "getting omni-ed" -- a reference to Trump's last-minute threat in March to veto this year's spending bill, known as an omnibus, that took months to negotiate. He ultimately signed it only after conservatives scrambled to explain why they backed such an expensive bill and why it didn't fully fund Trump's wall on the U.S. border with Mexico.
Jones said he "never will forget" the time in mid-2017 when news reports said Trump told senators in a private meeting that the House Republican's health-care bill was "mean" -- just weeks after the president and House members held a jubilant Rose Garden celebration of its passage. The bill went nowhere in the Senate.
Trump's immigration monkey-wrench on Friday also recalled his early morning tweet in January that appeared to quote a "Fox & Friends" report challenging a Foreign Intelligence Surveillance Act renewal that GOP leaders were trying to pass. Ryan rushed to the White House to set Trump straight, prompting a followup message hours later supporting the bill.
White House officials didn't respond to requests for comment.
For now, Republicans plan to push ahead with talks on their compromise immigration bill that would fund the border wall, eliminate some categories of legal immigration, and protect from deportation young undocumented immigrants brought to the U.S. as children -- as Trump requested in his State of the Union address.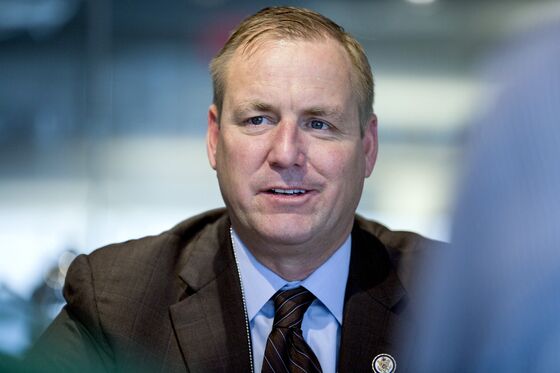 Jeff Denham, a California Republican who's led immigration negotiations, was stone-faced as he responded to questions after Trump's Friday tweet. He said the bill's authors are studying a guest-worker program overhaul sought by some members, but "we're not there yet."
Mimi Walters, another California Republican facing a tough re-election campaign, said what she most hears from constituents is the need to give legal status to the young immigrants, known as Dreamers. Trump has sought to cancel an Obama-era executive order called Deferred Action for Childhood Arrivals, which shields them from deportation.
"I had made a commitment to work on this issue and I'm following through on my commitments," Walters said. "The main theme is the DACA kids and making sure we follow through and give them certainty, so I want to make sure we get something done."
The House still plans to vote this week on the GOP compromise immigration measure, H.R. 6136, according to Majority Leader Kevin McCarthy of California. A more conservative proposal introduced by Judiciary chairman Bob Goodlatte of Virginia in January was defeated last week.
If that bill fails, the House may look at an option that could allow the government to detain immigrant families together for more than 20 days. Trump last week reversed himself, ordering federal agencies to reunite families affected by his administration's "zero tolerance" policy, after previously saying only Congress could act. His policy is likely to be overturned by the courts in the coming weeks, former Trump homeland security adviser Tom Bossert said Sunday.
The Senate, meanwhile, is working on a narrow plan to reverse the Trump administration's just-canceled policy of separating children from their parents who are detained while crossing the border illegally.
A bipartisan group of Senate Judiciary Committee members plans to meet Monday to seek consensus on a bill to stop the family separations and provide more money for detention centers and immigration courts. So far, though, Republicans and Democrats have been far apart.
If -- or as some members would say, when -- House Republicans fail to pass their broader immigration bill, they also could turn to the more narrow option. Mark Meadows, a North Carolina Republican, last week introduced a bill that would ensure children aren't taken from their parents, target fraud in the asylum system, and allow detention and removal of gang members.