Trump Border Policy Mired in Confusion Following New Order
(Bloomberg) -- President Donald Trump's new policy on illegal border crossings entered its third day with confusion surrounding how authorities will handle enforcement and reunite families.
Much of the uncertainty stemmed from efforts to reconcile the president's determination to maintain his "zero tolerance" policy of prosecuting everyone who illegally crosses the U.S.-Mexico border with his desire to keep detained families together.
The prospects for reunifying families that had been divided under a policy announced in April and then reversed on Wednesday also were clouded by the legal and logistical challenges of connecting parents with their children, some of them very young and unable to provide identifying details about their mothers and fathers.
After insisting that Congress act to address immigration, Trump added to the turmoil on Friday morning with a tweet urging Republican lawmakers to stop "wasting their time" by trying to pass a measure until after the November elections. That undercut Republicans in the House who have been struggling to muster support for a compromise bill.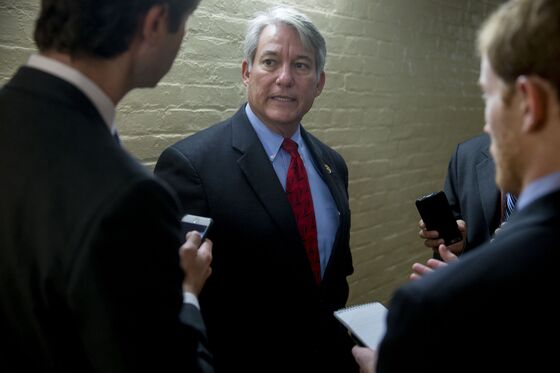 "It really confuses things," Representative Dennis Ross of Florida, a senior member of the House Republican vote-counting team, said of Trump's tweet.
Two competing immigration plans stalled in the House Thursday, with one bill defeated and a vote on a more moderate alternative delayed until next week.
Trump held an event at the White House on Friday with 15 people who had lost family members due to crimes committed by undocumented immigrants. The White House identified only one of the crimes, a drunk-driving death, as perpetrated by a person who crossed the border illegally as a child.
The president said it was "very unfair" for the public to focus on immigrant families divided by his abandoned border enforcement policy instead of American families hurt by violence committed by people in the country unlawfully. Their families, he said, are "permanently separated."
"You hear the other side, you never hear this side," said Trump, who has repeatedly portrayed undocumented immigrants as rapists, drug dealers and murderers.
Most academic research suggests immigrants aren't more prone to commit crimes than other U.S. residents. One large study led by Robert Adelman, a sociologist at the State University of New York at Buffalo, examined crime rates in 200 metropolitan areas from 1970 through 2010. It found immigration was consistently linked to decreases in violent crimes such as murder and decreases in property crimes such as burglary.
The federal bureaucracy was still grappling with how to shift direction after Trump's executive order Wednesday to stop separating families at the border. On Thursday, Trump said he had directed federal agencies to reunite children with their parents as soon as possible.
The federal agency responsible for housing immigrant children taken from their parents, the Administration for Children and Families, said in a statement Thursday that it was awaiting "further guidance on the implementation" of Trump's new order. In the meantime, the agency is following existing policies to try to place children "with a relative or appropriate sponsor."
More than 2,300 children separated from their parents or caregivers were in the agency's custody as of Monday. A White House official said Friday that about 500 of the children have been reunited with family since May, but the official provided no additional details and ACF has not provided a more recent headcount for children in its custody.
The office of John Bash, the U.S. Attorney for Western Texas whose district covers more than 400 miles of the U.S-Mexico border from El Paso to Del Rio, on Thursday informed public defenders that he would stop criminally prosecuting immigrants crossing into the U.S. if they have children in tow and dismiss existing cases against migrant parents separated from their children, according to Maureen Scott Franco, head of the public defender service for the region. Hours later Bash reversed course.
"Upon further consideration, this office is retracting the information provided earlier today," said his spokesman, Daryl Fields.
Efforts to detain families together for an extended period may be hindered by a 21-year-old agreement settling a federal lawsuit over the government's handling of undocumented minors. The deal prohibits authorities from detaining immigrant children for more than 20 days, even with their parents.
The judge in the case, U.S. District Judge Dolly Gee in Los Angeles, had turned down an effort by the Obama administration to waive the settlement when it faced an influx of unaccompanied minors from Central America. On Thursday, the Justice Department asked Gee to alter the settlement to allow minors to be held for more than 20 days.
Trump continued to point fingers elsewhere on Friday as the fallout continued from his family-separation policy.
"Republicans should stop wasting their time on Immigration until after we elect more Senators and Congressmen/women in November," Trump said in a posting on Twitter. "Dems are just playing games, have no intention of doing anything to solves this decades old problem. We can pass great legislation after the Red Wave!"
Ross said the tweet is the latest in a series of "mixed messages" from the president hindering the party's efforts to pass immigration measures.
"Members are not going to walk that walk if the president is not going to support them through the fire," Ross said.
Ross said Republicans who visited the president at the White House earlier this week had asked for assurances that he would stick behind them if they acted on a bill. But now he said he's disappointed in what Trump has tweeted.
House Republicans still held out hope that by modifying their remaining proposal, it could draw enough votes from both conservatives and moderate factions to pass. The measure would require that families be kept together; provide money for Trump's border wall; cut back legal immigration; and allow some young immigrants, known as Dreamers, to apply for visas.
"Not giving up," House Majority Whip Steve Scalise of Louisiana said on Friday.
Some other lawmakers also pushed back against Trump Friday and vowed to continue to work on building a consensus.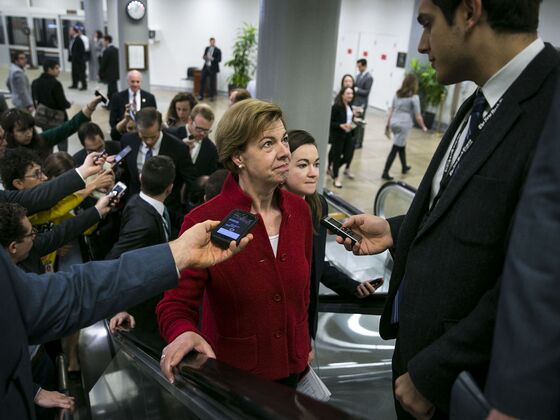 "It's ridiculous," Senator Tammy Baldwin, a Wisconsin Democrat, said of Trump's comments, in an MSNBC interview. "Essentially, it's like the U.S. government has kidnapped 2,300 kids and we need to find an immediate way to reunite those children -- many of them at a very, very young age -- with their parents."