A Crazy $200 Billion Says Erdogan Wins His Election Bet
(Bloomberg) -- In a ubiquitous TV campaign ad before Sunday's Turkish elections, a burning phoenix rises over newly constructed highways, dams, bridges and airports. Then, finally, it ends up with their builder, President Recep Tayyip Erdogan. "Turkey," the message goes. "It's Time."
The question for many voters and investors, though, is time for what?
The presidential and parliamentary votes have turned into a closer race than in the past. Yet even if he prevails, Erdogan's political future hangs on whether an economic policy based on pouring cement can sustain the kind of growth that has kept him and his party in power for 16 years.
Erdogan has bet his re-election on the draw of what he once called his "crazy" projects, more than $200 billion worth of new infrastructure. They include the eight-lane Yavuz Sultan Selim suspension bridge, connecting Europe with Asia; the world's largest airport, which is due to open in October a few miles west; and, still to come, a massive shipping canal to bypass the Bosporus that has been the dream of ambitious Ottoman Sultans since the 16th century.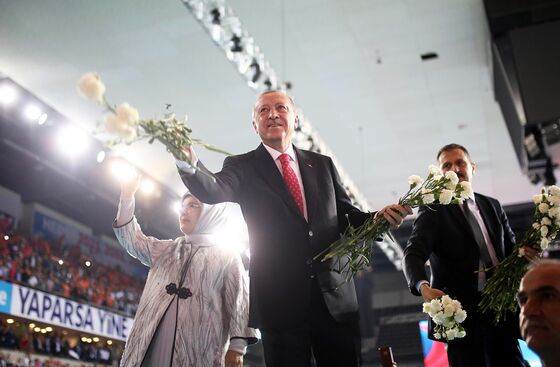 With Erdogan pledging again on Wednesday to take full personal control of economic and monetary policy once re-elected, his grand plans are center stage -- and even more so after the Turkish lira lost more than 50 percent of its value against the dollar since 2015.
"You cannot have an economy that is open to global competition with the current structure," said Abdullatif Sener, who served as Erdogan's deputy prime minister from 2002 to 2007. He since has joined the opposition Republican People's Party. "We're caught up in a vicious cycle and in desperate need of hard currency."
The plunging lira pushed inflation into double digits and drove up the cost to Turkish businesses of servicing their foreign denominated debt liabilities, now above $300 billion, or 40 percent of gross domestic product. Talent and domestic capital are fleeing while the previously insatiable appetite of foreign investors for Turkish assets wanes.
Confidence in Erdogan's economic team, once considered the best in emerging markets, is low, despite -- or because of -- stimulus programs last year that have pumped growth to an impressive 7.4 percent. His own insistence that the way to reduce inflation is to cut interest rates, thus lowering borrowing costs for his projects and business more widely, is the opposite to central bank orthodoxy around the world.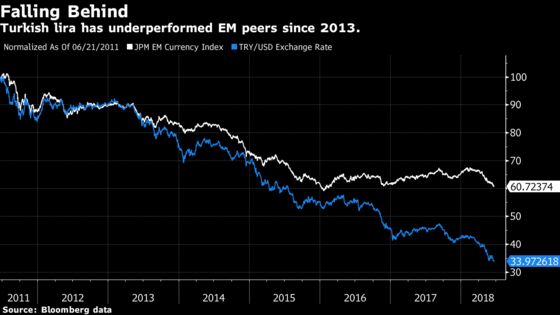 It's a departure from when Erdogan's AK Party took power in 2002. Back then, an International Monetary Fund program underpinned fiscal and monetary discipline, while Turkey's customs union with the European Union and planned accession insured a framework for development. The IMF program is now long gone and the EU has gradually frozen Turkey's integration process since 2007.
"Turkey benefited from a double formula for the economy," said Bahadir Kaleagasi, secretary general of the main Turkish business association, Tusiad.
The government has yet to produce a new roadmap, relying on state-awarded contracts and stimulus programs to boost growth, according to Kaleagasi. The deeper problem, he said, is that since the 2008 financial crisis, Erdogan has lost faith in Western-style capitalism.
Some economists and business leaders worry that the government has neglected to spend where 21st century success is determined, such as education and science. Turkey's PISA scores, an international benchmark system for math, science and reading, have fallen in recent years, after rising through the earlier years of Erdogan's rule.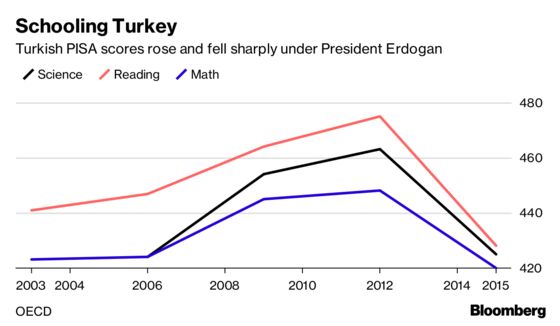 Erdogan used to show little interest in macro-economic policy, according to Sener.  He would invite Erdogan to chair meetings with economy ministers, but he would rarely come, and if he did, he left after 15 or 20 minutes, Sener said.
"He was more interested in knowing what happened to this contractor or that builder, and who bought what through privatizations," said Sener, adding that he never heard him discuss interest rates at the time. "I don't remember him introducing any ideas on economy. We would handle it and he wouldn't say anything to us."
Erdogan changed from delegator to micro-manager gradually, but things came to a head in 2013 after the Gezi Park anti-government protests. There was also a military coup against Egypt's former Muslim Brotherhood president, Mohamed Mursi, an Erdogan ally.
Though often compared with Russian President Vladimir Putin, Erdogan has always been less secure in his post, in part because in Turkey ultimate power rested with the army and security institutions that elected officials didn't control.
Once Erdogan believed those institutions were being mobilized against him, he sought to impose control. That effort deepened after a July 2016 coup attempt appeared to confirm Erdogan's worst fears. Turkey has since seen two years of emergency rule, the jailing of scores of journalists, a wholesale purge of the courts and other institutions, and the passage of a new constitution to concentrate power in the hands of the president.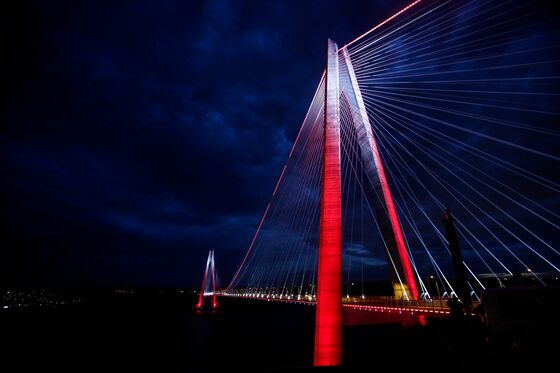 His handling of the economy mirrored that, defaulting to growth policies that can deliver his constituents tangible rewards. On Sunday, Erdogan is hoping that the big projects continue to work their political magic.
There are signs of strain. The Yavuz Sultan Selim bridge is underused and costing the government $150 million a year in guaranteed subsidies to make up for missing toll fees.
Banks run by the government recently coughed up the lion's share of an extra $1.2 billion loan to the airport consortium to fill a shortfall. And the government has yet to explain why shipping companies will pay to use the proposed canal, when the 1936 Montreux Convention gives free right of passage through the Bosporus.
"The priority should be to feed the people," said Suat, a 70-year-old pensioner near Istanbul's soon-to-be-replaced Ataturk airport, an area that in the past has been an AKP stronghold.
The logical conclusion for an economic policy that ignores inflation and financial markets in a dash for growth is large scale defaults, bailouts, and even nationalizations -- "Venezuela without the oil," as one prominent Turkish economist put it. The person asked not to be named due to the political sensitivity of the issue.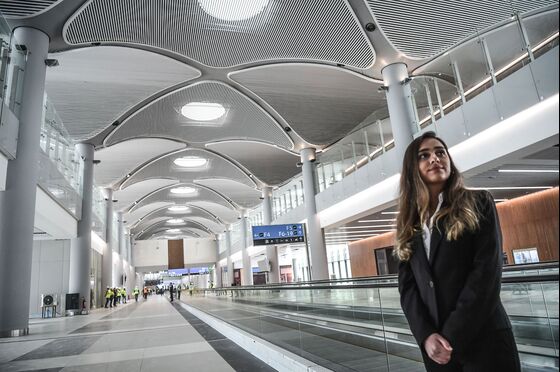 That won't happen, according to Atilla Yesilada, an Istanbul economist with consultancy Global Source Partners. Erdogan is best seen as a general who attacks when he thinks he sees weakness, but retreats in the face of overwhelming odds, he said. One example was when he recently allowed the central bank to raise interest rates to halt a market meltdown.
On Thursday, Deputy Prime Minister Mehmet Simsek, a holdover from Erdogan's old economic team, said a "rebalancing" period had begun in Turkey.
"He won't reform, he won't build what is needed for sustained future growth, but his sense of self-preservation will stop him from forcing Turkey into a crisis," said Yesilada. "We won't be Venezuela, but we also can't be China. Markets will determine what we can do.''
For now, Erdogan's loyal support base, his control of the airwaves, the press and public purse strings, together with the hope that his "crazy" projects will produce a phoenix like revival for Turkey, could be enough to win through on Sunday.
Homes in the shadow of the new Bosporus bridge and highway are draped with 30 foot banners that carry Erdogan's face and slogans. A fisherman scraping the rust from his boat's hull in the harbor at Poyrazkoy gives a solid thumbs up to both Erdogan and the bridge.
Behind him, a fluttering campaign banner has a message for passers-by: "A Great Turkey Needs a Strong Leader."
Stories from Turkey's Heartlands
What do Turks want? In the run-up to the elections, Bloomberg reporters traveled around the country to find out. See all their stories here