New Zealand Prime Minister Jacinda Ardern Welcomes Baby Girl
(Bloomberg) -- New Zealand Prime Minister Jacinda Ardern, the world's youngest female leader, has given birth to her first child, a daughter.
The baby, weighing 3.31 kilograms (7 pounds 3 ounces), was delivered at 4:45 p.m. on Thursday at Auckland Hospital, Ardern's office said in a statement. Both mother and baby are doing well, it said. Ardern and partner Clarke Gayford had expected the child on June 17.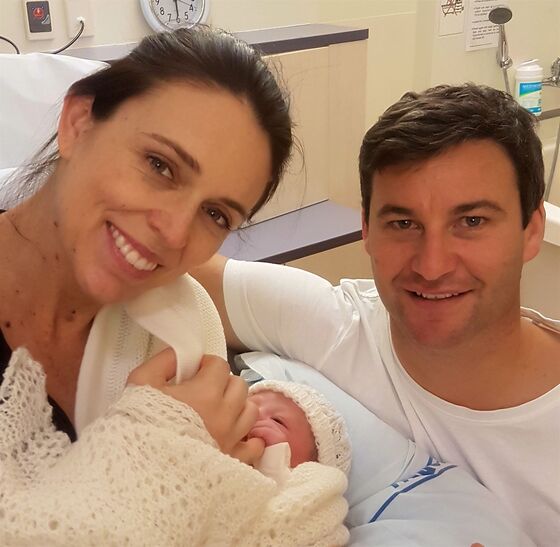 "I'm sure we're going through all of the emotions new parents go through, but at the same time feeling so grateful for all the kindness and best wishes from so many people. Thank you," Ardern said in the statement.
The 37-year-old becomes just the second leader to have a child when in power after former Pakistan Prime Minister Benazir Bhutto in 1990. Coincidentally, the baby was born on Bhutto's birthday. Still, Ardern acknowledged when announcing her pregnancy in January that she won't be the first woman to have to juggle family and work commitments, nor the first in politics to have a baby.
The Labour Party leader won plaudits in last year's election campaign for dismissing questions about whether she intended to become a mother, saying it was unacceptable that women should have to answer such a question in the workplace. She said the couple was lucky that Gayford, who hosts a television fishing show, can stay home to be primary caregiver.
Ardern plans to take just six weeks leave from parliament. Her deputy Winston Peters, leader of coalition partner New Zealand First, is Acting Prime Minister in her absence.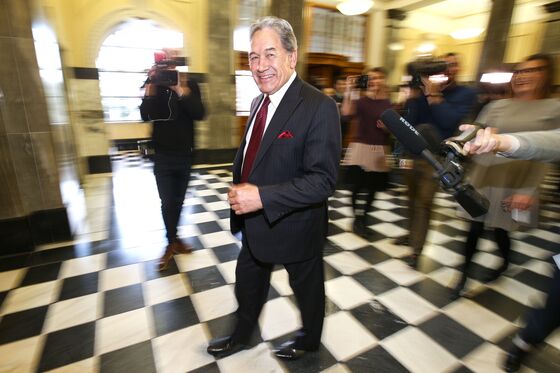 Ardern turned around support for Labour after being elected leader less than eight weeks before the Sept. 23 election, stirring up what media dubbed "Jacinda-mania" with her appeal to younger voters and her promises to tackle social issues.
Labour won 37 percent of the vote but trailed the ruling National Party, which got 44 percent, requiring Ardern to enter negotiations with Peters and the Green Party to form a government. She said she first knew of her pregnancy in the midst of those talks.
Government and opposition politicians wished Ardern well when news broke that she had gone to hospital early this morning.