May Fends Off Tory Rebellion to Win Key U.K. Vote on Brexit
(Bloomberg) -- Prime Minister Theresa May faced down a rebellion from pro-European rebels in her party, keeping her Brexit strategy on track and bolstering her position. But the narrow result indicates more battles to come.
Lawmakers voted 319-303 to reject an amendment to her flagship Brexit legislation that was supported by some rebels in her Conservative Party. It was intended to give more power over Brexit talks to Parliament, specifically to try to prevent May from walking away without a deal -- the chaos scenario most feared by business.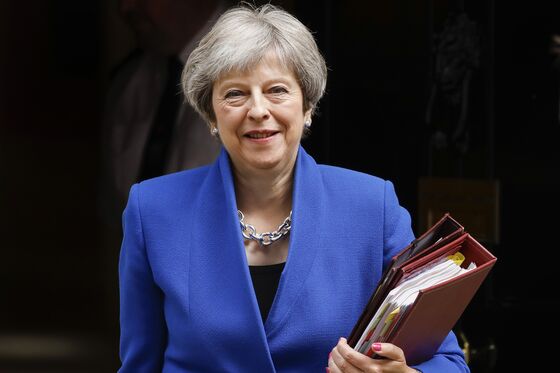 May has promised to give legislators a vote on whether or not to accept the final divorce terms that she negotiates with Brussels, but she's clear that her offer to lawmakers -- when it comes -- will be to take it or leave it.
Opposition members of Parliament and a group of pro-EU Tories in May's party joined forces to push May to give them more options. Led by the former attorney general Dominic Grieve, they wanted Parliament to have more power to influence what happens at the end of the negotiations.
But after peace talks with government officials, Grieve backed down. He said he accepts May's argument -- that giving more power to Parliament to set the course of Brexit talks would undermine the prime minister in her task of negotiating the best terms for the U.K.'s withdrawal.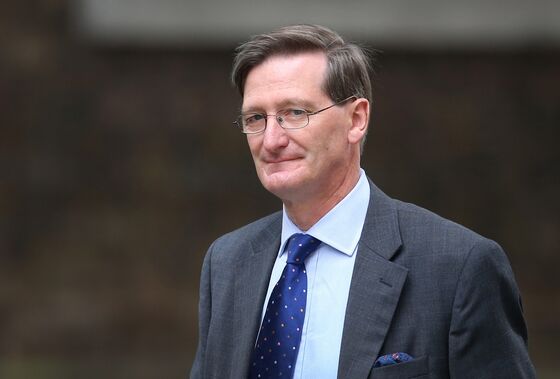 "I am prepared to accept the government's difficulty and support it," Grieve told a packed House of Commons on Wednesday. Other potential rebels, including the former Cabinet minister Nicky Morgan, also announced they were calling off their revolt and planning to vote with the government.
Wednesday's vote had become a proxy battle between those in May's party who oppose Brexit and want the divorce from the EU to be as friendly as possible, and those who are so keen to break free they'd accept walking away entirely and accepting the legal limbo that follows.
Having won this round, hardline Brexit-backers will urge the prime minister to go further. But future votes, including over whether to seek a customs union with the EU, may see larger -- and more effective -- Conservative rebellions.