Refugees Stoke Turkish Anger, Roiling Erdogan Election Campaign
(Bloomberg) -- The year's most explosive political issue -- refugees -- has shaken up Turkey's campaign landscape.
Heading into elections on June 24, President Recep Tayyip Erdogan is at risk of losing supporters angry over the 3.5 million displaced Syrians who have set up house in Turkey.
Take Adem Ardic, a loyal supporter of Erdogan during his 16-year rule, who blames the president and his party for allowing Syrians to cross the border by the millions.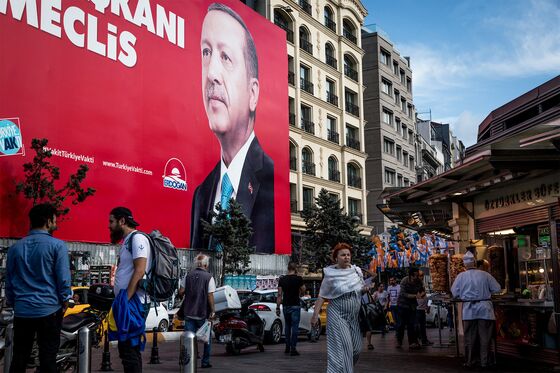 "I have voted for the AK Party in every election but I will not vote for them this time," said Ardic, a 32-year-old shopkeeper in Gaziantep, a border city about 60 miles from Aleppo in Syria. "Turkish people are patient but if we explode, not even the government can stand in front of us."
Ardic's frustration resonates in his city, whose population has ballooned by 20 percent with the arrival of almost 400,000 refugees since 2011. Tensions are running high, and an argument between a Turk and a Syrian escalated into a deadly gunfight this week, media reported. The newcomers' presence throughout the hinterlands and provincial towns has only worsened stresses caused by a plummeting currency and accelerating inflation.
"It would only take one spark to ignite violent events between Turks and Syrians," said Faruk, a hotel valet in Kahramanmaras, about 50 miles north of Gaziantep. He didn't want to disclose his last name because of the sensitivity of the issue. "There were some violent protests in Kahramanmaras against refugees a couple years ago. Now the tension is building up again as economic struggles are on the rise."
Turkey is far from the only country where politics have been upended by the arrival of a desperate and unwanted populace. The matter is at the top of the European Union's agenda as populists in Italy and Germany tap into voters' anger, and governments in Hungary and Austria introduce tighter rules. Then there's Donald Trump, who's attracted widespread opprobrium for a hard line against migration that's included a policy of separating children from migrant parents apprehended at the border.
The percentage of Turks who expressed dissatisfaction with Syrian refugees increased to 61 percent in 2018, from 54.5 percent in 2017, according to a study published by Istanbul's Kadir Has University.
Erdogan's opponents have turned it into a campaign promise. The secularist CHP's presidential candidate Muharrem Ince accused Erdogan of wasting billions of dollars on Syrian refugees.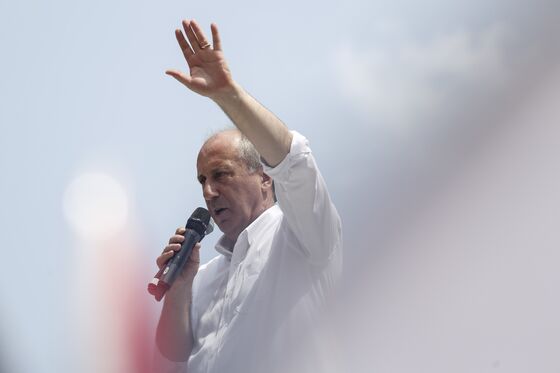 Ince said that if he's elected, he wouldn't take back tens of thousands of refugees who are paying visits to their relatives in Syria on Islamic holidays. "If you are able to go and stay there for 10 days, then you can stay there permanently," he said. "Are we running a soup kitchen here? My country's people are jobless."
Erdogan has changed his tone on the issue as the elections approach. At the beginning of the year, he said that Turkey would build permanent houses for more than 3.5 million Syrians living in the country. However, last month he said that Turkey will clear northern Syria of terrorists and encourage refugees to return to their homeland.
"Our policy is to enable the return of Syrian refugees once the war is over," Leyla Sahin Usta, an AK Party lawmaker and member of the parliament's refugee rights commission, said by phone to Bloomberg. "Even the refugee children say they want to return home."
The EU has pledged as much as 3 billion euros of aid to Ankara to encourage Turkey to prevent the refugees from continuing their journey to Europe. It also signed a deal in March 2016 that allows it to send back asylum-seekers and migrants to Turkey.
Syrians can now be seen almost everywhere in southern and southeastern cities: some are waiting tables, others running their own shops. Companies like the American rental car chain Budget have employed Syrian workers in Gaziantep to assist Arabic-speaking clients. Others have simply put up Arabic signs on their shop windows to lure Syrian customers in.
Since 2011, Syrians have invested nearly $334 million into 6,033 new formal companies in Turkey, ranking first among foreign founders of new firms each year since 2013, according to research by Building Markets, a nonprofit dedicated to fighting poverty in developing nations. Gaziantep's chamber of commerce has 1,500 Syrian members.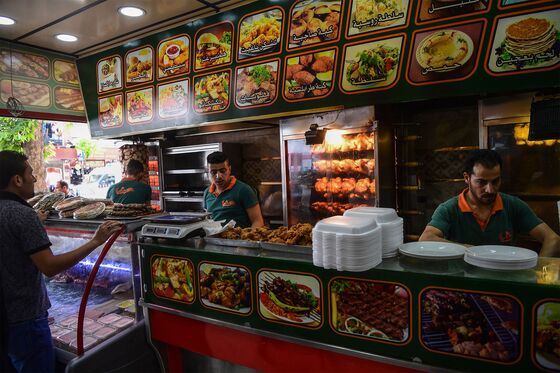 About 300 kilometers to the west, tens of thousands of Syrian refugees have managed to start a new life in the Mediterranean port city Mersin, where men and women could be seen queued for Syrian desserts sold in the streets hours before the fast-breaking dinner during the Islamic holy month of Ramadan.
"Most of the Syrians living in Mersin are wealthy people who crossed into Turkey with their passports," said Abdullah Baser, a 58-year-old official from the ruling AK Party in Mersin. "Many of them integrated very quickly and started contributing to the economy, they even built a bread factory near Mersin."
The owners of a few restaurants, markets and coffee shops are Syrians who managed to restart their businesses in Turkey. With the money they earned back home, the integration of some into Turkish business life was seamless.
"I'm not a Turkish citizen and I can't vote but I am paying my tax and social security premiums to the pension system," said 28-year-old Ahmet Meree as he paused from reading the Koran at his Michelin car tire service in Mersin. "I was also the Michelin dealer back in Homs and restarted my business here through connections. Thank God, the business is good."
But for many Turks squeezed by runaway inflation, now above 12 percent, and a currency that has plunged 20 percent this year against the dollar, business isn't so good. Some say the only solution is to push Syrians back to their war-torn homes.
"The Syrian crisis can only be resolved with the refugees going back," Gaziantep-based businessman Taner Ozdurak said in an interview. "I don't think they'll want to stay here for a long time."