Trump Deputy Chief of Staff Hagin to Retire, White House Says
(Bloomberg) -- White House Deputy Chief of Staff Joe Hagin, a key aide to President Donald Trump who led planning for his historic summit with North Korean leader Kim Jong Un, will retire from government service.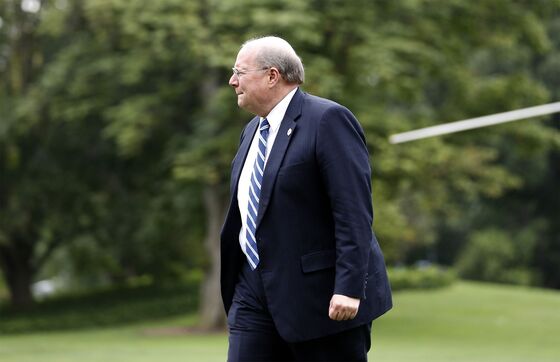 "Joe Hagin has been a huge asset to my administration," Trump said in a statement. "He planned and executed the longest and one of the most historic foreign trips ever made by a President, and he did it all perfectly."
Hagin served in the last four Republican administrations and plans to return to the private sector, according to an unattributed statement from the White House.