Trump's Play to Base May Backfire in Midterms
The midterms are coming, and Donald Trump's latest trade escalation with China is fracturing Republicans as they fight to maintain their grip on power in Washington.
Beijing's response to a fresh round of tariffs targets U.S. farm and coal imports — two sectors that have strong ties to Republican states and districts that Democrats already have zeroed in on.
The risk for the majority party is that retaliatory measures overshadow any perceived benefit of taking a harder line with China, particularly with Trump's push to revive coal power plants yielding limited results.
In a sign of how skittish congressional Republicans have become, the Senate plans to vote this week on legislation challenging Trump by retaining steep sanctions on China's ZTE Corp. that the administration recently lifted.
That split — and another confrontation looming in the House over a measure that would halt Trump's policy of separating undocumented immigrants' children from their parents — reflects the growing challenge for Republican lawmakers of trying to gauge how far to take differences with a president who remains popular with the party's base.
With barely four months until they face eager Democrats at the polls, Republicans have little time to figure it out.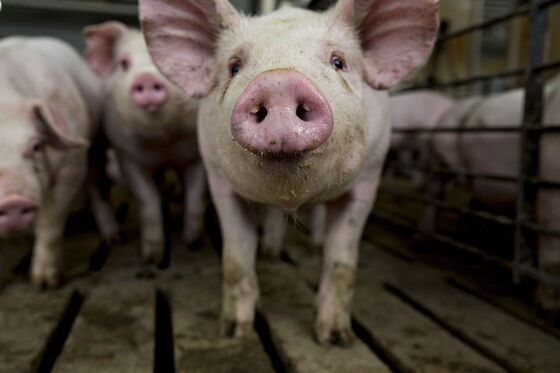 High-stakes play | How far is Bavaria's ruling party willing to push German Chancellor Angela Merkel? That's the question occupying Berlin as a coalition impasse over immigration policy hardens. The outline of a potential compromise looks Herculean in scope: Merkel has set herself the task of forging an EU-wide fix to Europe's refugee crisis within two weeks.
Crunch time | U.K. Prime Minister Theresa May's big announcement of more money for the cash-strapped National Health Service should have been an easy political win. Instead she's getting pilloried for not being transparent on how it will be paid for, pushing a debunked claim the money will come from the contributions the U.K. stops making to the European Union post-Brexit.
Uribe returns? | Colombians elected pro-market lawyer Ivan Duque in a runoff that pitted the protege of former President Alvaro Uribe against ex-guerrilla Gustavo Petro. Duque inherits a sluggish economy, the threat of rating downgrades and a resurgent coca crop that's caught the U.S. president's attention. He'll also have to deal with the perception that he's a puppet of Uribe, who's suspected of ruling in the shadows.
Islands of debt | Papua New Guinea is the latest frontier in China's bid for global influence, with the developing Pacific nation expected to owe Beijing about $1.9 billion by year-end, or a quarter of its total debt burden. Such lending practices are raising concerns among the Trump administration and others that South Pacific governments may be forced to concede state assets or other strategic advantages to pay China back.
Lira in crisis | Turkey's so-called Anatolian Tigers are roaring a little less these days. The conservative heartland cities where businesses boomed under Recep Tayyip Erdogan's 15-year rule have been a bastion of loyalty for the president and his ruling party. But in the run-up to elections on June 24, they're feeling the pressure from a collapsing currency and an explosion in debt.
And finally ... It's a familiar problem: Women outnumber men in the European Union but are underrepresented in the highest echelons of government, politics and business. But the Women Enablers Change Agent Network (WECAN), a Brussels activist group, plans to kick off a campaign this week aimed at changing that ahead of next year's European Parliament elections, which will influence key posts at the European Commission and European Council.