Ice Cube's Big3 Investors Seek to End Suit Over Qatar Plot
(Bloomberg) -- A group of investors in a fledgling U.S. basketball league started by rapper-turned-actor Ice Cube is asking a judge to put to rest a months-long swirl of allegations that their investment was aimed at courting favor with former Chief White House Strategist Steve Bannon and influencing U.S. policy toward Qatar.
The case against the investors -- two Qataris and one U.S. citizen -- and their purported backer with the Qatar Investment Authority, has become one of the more convoluted tales of how the small Gulf state has stealthily been trying to win support from the Trump administration in response to the blockade by its Arab neighbors a year ago.
The key figure in the fallout with Big3 is Ahmed Al-Rumaihi, a former Qatari diplomat in the U.S. and the former head of Qatar Investments, a $100 billion division of QIA, a sovereign wealth fund. Al-Rumaihi is also a defendant in a lawsuit by Elliott Broidy, a top fundraiser for President Donald Trump, who alleges Qatar was behind a hack of his computer that led to the leak of compromising emails to the media.
Ice Cube, whose real name is O'Shea Jackson, and his long-time manager and business partner Jeff Kwatinetz, said in a complaint filed two months ago that al-Rumaihi and his partners in Sport Trinity LLC got involved in their three-on-three basketball league, featuring retired NBA players, during its opening season last summer.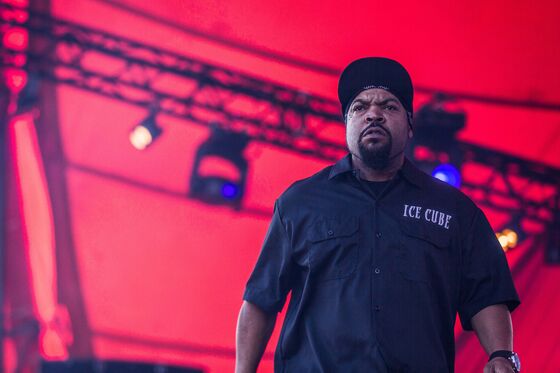 The secret agenda of the investors, according to Big3, was not to invest in a successful sports league at an early stage and to help it grow internationally, but to use it to get positive publicity for Qatar.
"During the Big3 summer season and then beyond, it became apparent that defendants were focused on improving the image of Qatar in light of the blockade and the now desperate need to improve rapidly deteriorating international relations beginning to create an existential threat," according to the April 6 amended complaint.
Part of this strategy was to get access to Bannon, according to the Big3's founders, who at one point had been the chief financial officer of The Firm, Kwatinetz's production and talent management company.
Kwatinetz said in a court filing last month that he's still friends with Bannon but that Trump's former strategist has got nothing to do with Big3. Yet, according to Kwatinetz, al-Rumaihi persistently brought up Bannon's name and inquired about wanting to meet with him.
In January, while on a hike, Kwatinetz said al-Rumaihi asked him to convey a message to Bannon from the Qatari government.
"Mr. al-Rumaihi requested I set up a meeting between him, the Quatari government, and Steve Bannon, and to tell Steve Bannon that Qatar would underwrite all of his political efforts in return for his support," according to Kwatinetz.
Bannon said last month that he had been aware that Qatar was making efforts to meet with him last year as part of a broader campaign to influence the administration, but that he had rebuffed them.
Al-Rumaihi's Sport Trinity called the allegations "pure Hollywood fiction."
Qatar has denied that Abdullah bin Mohammed bin Sau Al Thani, the chief executive officer of QIA who is named in the suit, was an investor in Big3 or in any way involved in the company that is the subject of the lawsuit.
A spokesperson for Sport Trinity said al-Rumaihi is a private citizen of Qatar and isn't affiliated with the government or the QIA.
"While he previously worked for the Ministry of Foreign Affairs of the government of Qatar, he left the ministry in May 2016," the person said in an emailed statement. "After leaving the ministry, he worked with the Qatar Investment Authority until March 2017. Subsequently, he has been a private business person and investor."
Although al-Rumaihi's group had agreed to make a $11.5 million investment as well as provide another $9 million in sponsorship money over three years, only $7.5 million was ever paid, and Big3 brought an arbitration proceeding against Sport Trinity in February, according to the complaint.
Big3 and its founders claim the investors defamed them by making statements that they were racist and hostile and that they used racial slurs. A former Big3 commissioner attributed a racial slur to Kwatinetz, based on information from a former employee of the basketball league, according to the investors' request to throw out the complaint.
A federal judge in Los Angeles took a mid-June hearing on the investors' request off calendar and said she would issue a ruling.
U.S. District Judge Dolly Gee on Friday denied a request by the Big3 founders to seek further evidence about al-Rumaihi's connection with California, based on a copy of his passport and visa he had filed under seal, saying that their vague claim that these documents presented "startling revelations" was dubious.
The former employee, Kainoa Henry, filed a lawsuit against Big3 on June 11, saying he was forced to resign because of Kwatinetz's racist, Islamophobic behavior, and anti-Arab rhetoric when the relationship with the investors soured.
"My client, Kai Henry, has no firsthand knowledge whether Jeff Kwatinetz ever uttered horrible racial epithets about basketball players," his lawyer Aaron Liskin said in a statement. "However, Kai was forced into the middle of Kwatinetz's dispute with the investors which, when escalated, left Kai with no choice but to resign from the Big 3."
Al-Rumaihi was also linked last month to Trump's longtime personal lawyer and fixer Michael Cohen. Michael Avenatti, the lawyer for Stephanie Clifford, the adult movie star professionally known as Stormy Daniels, posted a picture on Twitter that appeared to show al-Rumaihi in a Trump Tower elevator with Cohen in December 2016.
That month, al-Rumaihi and Cohen met to discuss a potential Qatari investment in U.S. infrastructure by Qatar Investments, and Cohen requested a $1 million fee for his services, according to the spokesman for al-Rumaihi's company.
"At no point did Mr. al-Rumaihi or anyone else from Qatar Investments pay the requested fee, nor did Mr. al-Rumaihi ever entertain making such a payment," the spokesman said.
A lawyer for Cohen didn't respond to a request for comment on the allegation.
The case is Big3 v. Al-Rumaihi, 18-cv-03466, U.S. District Court, Central District of California (Los Angeles).