Ukraine's Poroshenko Accepts Lawmaker Opposition to Graft Bill
(Bloomberg) -- Ukrainian President Petro Poroshenko said he will accept the decision of parliament on a controversial amendment to his anti-corruption court law, which will set back his move to eliminate graft.
"Parliament is an independent body and any decision by the legislature on this I am going to accept and approve," he said in TV interviews broadcast Saturday night.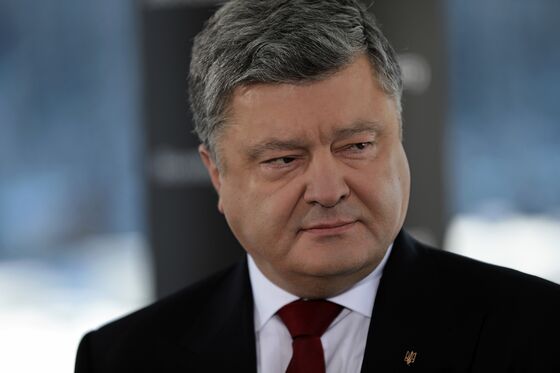 The amendment passed June 7 allows regular courts to hear appeals of decisions against officials charged with corruption, rather than being heard by a new anti-corruption court required by the International Monetary Fund to continue supporting a bailout. Legislation Poroshenko filed in December proposed that all cases, new and in process, must be heard by an anti-corruption panel. He told the TV channels that his view is unchanged.
The measure adopted by parliament is "absolution" for officials charged with corruption and it "miraculously" appeared in the final version, surprising many members of parliament, weekly newspaper Dzerkalo Tyzhnya reported, citing an article by opposition lawmakers Viktoria Voitsitska and Olena Sotnyk. The IMF hasn't commented on the new law, which is one of the key requirements to unlock further payments in Ukraine's $17.5-billion bailout.
Poroshenko wanted to get the anti-corruption court up and running this year, he said in the televised interview. He asked foreign partners to soon propose nominees to international council of experts that is to assess candidates anti-graft judges.