Trump, Kim and That Summit in Singapore: Balance of Power Extra
As North Korean leader Kim Jong Un's translator remarked (seemingly quoting his boss), it was a day straight out of a fantasy or sci-fi movie.
In surreal scenes at a colonial-era hotel on the tropical Singapore island of Sentosa, Kim met for several hours with U.S. President Donald Trump. Just months ago they were threatening to obliterate each other.
There were multiple handshakes, two quick outside strolls, a brief lunch, periodic smiles and some backslapping. Trump repeatedly praised Kim, calling him a "great personality and very smart." Kim was more muted, but thanked Trump for the meeting.
Trump said later in an hour-long briefing that the U.S. would halt war games in South Korea. He said he and Kim agreed on some things that were not in the document.
The fact the meeting happened at all is significant, and Trump arguably broke a logjam. But we're still a long way from a disarmed North Korea.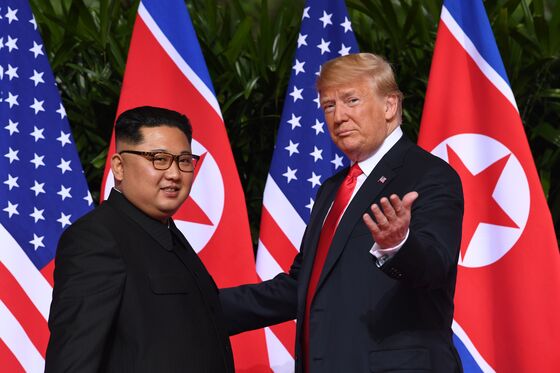 Body talk | Trump and Kim looked relaxed and smiling at times, somber and awkward at others. For all of Kim's famed ruthlessness, this was a big day for the young leader, while Trump has limited experience in statecraft despite his decades of dealmaking. It's hard to say they formed a lasting chemistry, though at least there seems to have been mutual respect. Trump even let Kim have a peek inside his limo, known as "The Beast."
Defining denuclearization | Heading into the talks, both sides had very different definitions of denuclearization. The U.S. demanded "complete, verifiable, irreversible denuclearization," known as CVID, considered the gold standard among arms-control experts. North Korea wanted "complete denuclearization," which also involves the U.S. giving up its nuclear deterrent for Japan and South Korea. In the end, the statement used North Korea's language. When asked why he didn't get CVID, Trump said he didn't have enough time.
Remembering the dead | Trump scored a win that he's likely to tout with his core supporters, especially in the military. He got Kim to agree to recover the remains of U.S. service members killed during the Korean War, and to immediately repatriate those that have been identified already. Trump also said he thought he helped political prisoners in North Korea's gulags.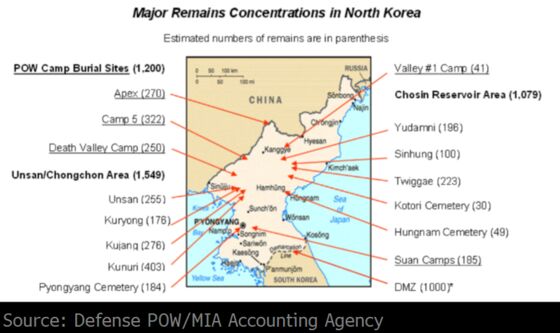 Xi wins big  | Score one for China, America's rival. The biggest winner from Trump's meeting with Kim – possibly aside from Kim himself –  was President Xi Jinping's government, which had advocated the very process that Trump's now embarked upon. China took the opportunity to call for the UN Security Council to ease sanctions against Kim's regime, though Trump said they would remain for now.
Pompeo has the ball | Secretary of State Mike Pompeo's work is just beginning. He starts a trip tomorrow to Tokyo, Seoul and Beijing to brief those governments on the outcome of the summit, which included a suspension of military drills (a concern for allies South Korea and Japan) and a push to keep enforcing sanctions (Trump accused China of loosening border controls). Then Pompeo will continue negotiations with the North Koreans on what "complete denuclearization" actually entails.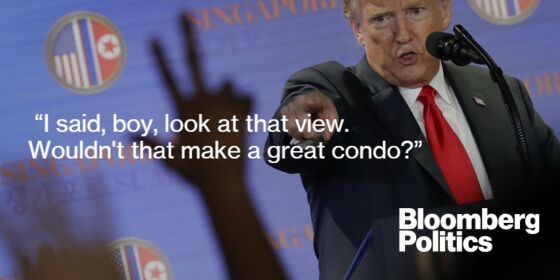 Rock star welcome | Kim had a week to remember. Besides becoming the first North Korean leader ever to meet with a sitting U.S. President, he received a warm welcome in Singapore. He took selfies and waved to cheering crowds during a late-night tour of the city-state, further legitimizing him on the global stage. All this, and he's yet to give up a single nuclear weapon or missile.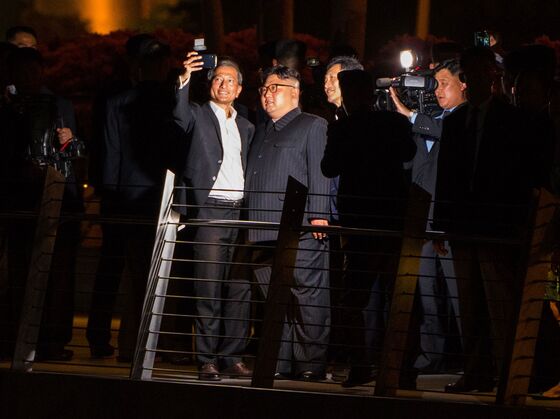 And finally ... here are the other global headlines you don't want to miss