Kim Pledges to Work Toward `Complete Denuclearization' in Korea
(Bloomberg) -- North Korean leader Kim Jong Un pledged to work toward complete denuclearization of the Korean peninsula under an agreement signed with U.S. President Donald Trump at the end of a summit aimed at easing tensions between the two longtime adversaries.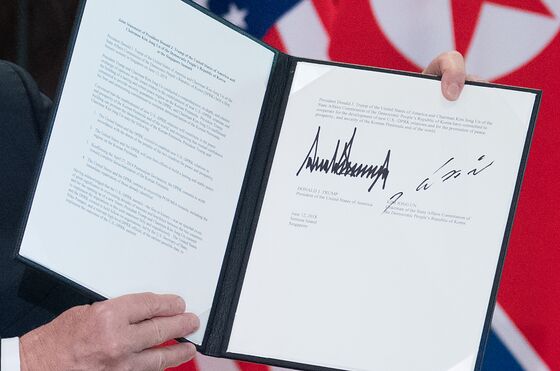 Neither Trump nor Kim elaborated on the agreement's contents as they signed the document, concluding their four-hour meeting on Tuesday in Singapore. Yet a photo of the papers, held up by Trump, revealed some of the language, including a provision for North Korea to take steps to eliminate its nuclear arsenal.