Trump's Russia Idea Has Few Fans Across U.S. Political Spectrum
(Bloomberg) -- President Donald Trump's call to bring Russia back into a group of the world's major advanced economies drew opposition from both Democratic and Republican lawmakers who said Moscow shouldn't be rewarded for its bad -- and unrepentant -- behavior.
Trump twice raised the possibility in the past few days of Russia being brought back into the Group of Eight bloc, which shrunk to the Group of Seven -- the U.S., U.K., Canada, Germany, France, Italy and Japan -- after it was expelled following the annexation of Crimea from Ukraine in 2014.
"Why are we having a meeting without Russia?" Trump told reporters in Washington on June 8 as left the White House to fly to Canada for the G7 summit.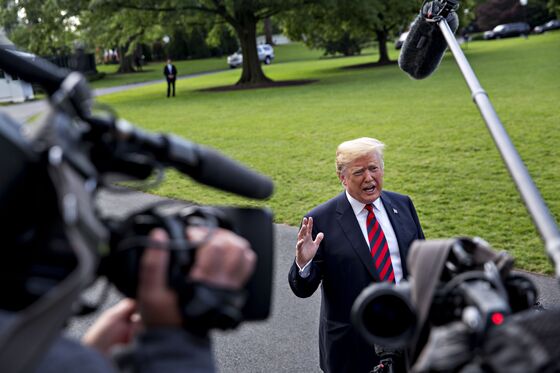 Senator Lindsey Graham, a South Carolina Republican who sits on the Armed Services Committee, said catering to Russian President Vladimir Putin would be a mistake.
"The Soviet Union may have fallen, but the evil it represents is alive and well in Putin's Russia," Graham said on ABC's "This Week" on Sunday. "He is no friend of the United States, he's dismembering democracies everywhere and trying to do so in our own backyard."
The comment echoed that of Arizona Republican Senator John McCain, who on Friday said in a statement that Putin "chose to make Russia unworthy of membership in the G8 by invading Ukraine and annexing Crimea. Nothing he has done since then has changed that most obvious fact."
Democratic Senator Dianne Feinstein of California said on CNN's "State of the Union" that Russia not only seized Crimea, but hadn't apologized for meddling in the 2016 U.S. election. And Senator Edward Markey, a Democrat from Massachusetts and a member of the Senate Foreign Relations Committee, said Trump's proposal comes at a time he's clashing with Canada and other U.S. allies over trade.
"Right now, the president is actually driving our allies away from us as we need them even more, while welcoming in the Russians," Markey said on CBS's "Face the Nation."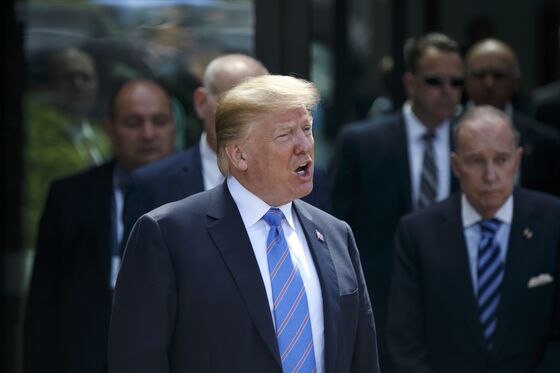 Trump reiterated his call to bring Russia back into the Group of Eight bloc on Saturday, stoking an already-fraught relationship between the U.S. and its allies at the G7 summit in Le Malbaie, Quebec.
"I would rather see Russia in the G8 as opposed to the G7," Trump said at a press conference on the sidelines of a G7 summit in Charlevoix, Canada. "I would say the G8 is a more meaningful group than the G7, absolutely."
While Trump won a quick endorsement from Italy, other nations including Germany and the U.K. warned that Russia would need to change its behavior for the G8 to be revived.
Trump also criticized former President Barack Obama because he "allowed" Russia to annex Crimea. That drew a sharp response Sunday from Susan Rice, national security adviser under Obama and a former U.S. ambassador to the UN.
"It's a disgraceful statement," Rice said on CBS. "For the president the United States to suggest that all is forgotten, that that doesn't matter, that we are fine with one country annexing another country's sovereign territory, and we should just welcome them with open arms back into a community of democracies, is outrageous."
White House economic adviser Larry Kudlow said that while he's not an expert on the matter and agreed with critics that Russia has been a bad actor, it's worth considering bringing the country back in the G8.
"I just don't see anything wrong with the American president suggesting that the G7 go back and have another discussion with Russia," Kudlow said on CNN's "State of the Union."