Former Stormy Daniels Lawyer Sues Cohen for Recording Calls
(Bloomberg) -- The former lawyer for adult movie star Stephanie Clifford, who goes by the stage name Stormy Daniels, accused Donald Trump's long-term private attorney Michael Cohen of recording their telephone conversations without permission.
Keith Davidson represented Clifford in 2016 when he negotiated a $130,000 "hush payment" for her with Cohen to keep her from disclosing an alleged tryst she had with Trump 10 years earlier.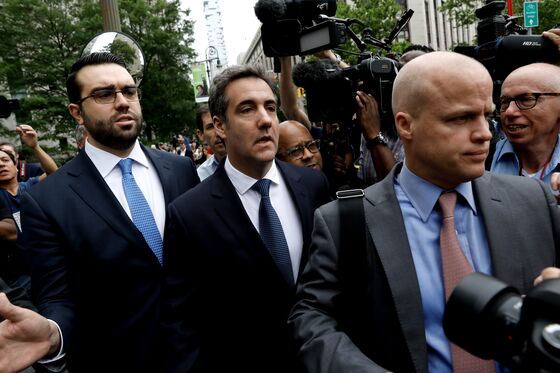 Davidson filed a claim Thursday in the lawsuit that Clifford brought this week against him and Cohen for allegedly colluding against her. It's against the law in California to record a telephone conversation without getting prior permission from the other person.
A lawyer for Cohen didn't immediately respond to a request for comment on Davidson's allegation.
The case is Clifford v. Davidson, 18-cv-05052, U.S. District Court, Central District for California (Los Angeles).