Allies Have Little Time to Vent at Trump
At least Donald Trump is showing up for the Group of Seven summit in Quebec today.
But Trump, who's made no secret of his displeasure with other leaders in the club of wealthy nations, intends to penalize them with what his considers his most valuable currency: his time.
The U.S. president will leave the G-7 gathering early. In a further snub, a low-ranking official — Everett Eissenstat, his deputy assistant for international economic affairs — will stand in for him once Trump departs tomorrow morning.
The summit will pit Trump against the other six across a range of issues — their anger over U.S. tariffs and Washington's withdrawal from the Paris climate change accord and the Iran nuclear deal — confrontations that leave the informal grouping as divided as it's been since its first meeting more than 40 years ago.
The Washington Post has reported Trump expressed frustration at even going: He viewed the G-7 as a distraction from his preparations for his scheduled June 12 encounter with North Korean leader Kim Jong-un in Singapore.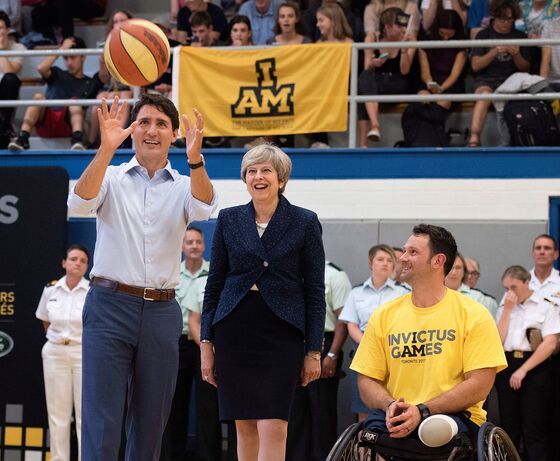 'The easy part' | Trump said reaching an agreement with Kim to formally end the almost 70-year-old Korean War will "probably be the easy part" compared with implementing nuclear limits and sanctions relief. And even if Trump secures a breakthough deal at the summit next week, foreign companies won't be rushing into North Korea. Andy Sharp examines the authoritarian country's long history of investments gone bad.
May the survivor | A fresh storm has blown up over secretly taped comments from U.K. Foreign Secretary Boris Johnson attacking the prime minister's strategy and predicting a Brexit "meltdown." Ahead of crucial votes in Parliament next week on her plans for leaving the EU, May is limping on — though Johnson's outburst shows that for a prime minister surrounded by critics, any victory is only ever temporary.
Italy Inc. in the crosshairs | Industry Minister Luigi di Maio's late night dash to visit a radical labor activist is the latest sign that Italian business leaders may be treating the populist government with a degree of complacency. The new administration has attacked executives, questioned multibillion-euro infrastructure projects and demanded that corporate investment shift away from carbon-emitting power plants. Five Star lawmakers say they'll force companies to the table if they refuse to cooperate.
China reprieve | The Trump administration reached a deal to allow Chinese telecom company ZTE to get back in business after it pays a record $1.4 billion fine and makes management changes. The agreement, which eliminates a key sticking point as the two countries try to avert a trade war, generated criticism from both major U.S. parties over national security concerns. In Beijing, a commentary carried by state-run China National Radio warned companies not to act like "giant babies" and force the government to get involved in business disputes.
Spending for victory | Zimbabwean President Emmerson Mnangagwa is leaving little to chance to win July's election, the first since Robert Mugabe was forced to step down after nearly 40 years in power. Although the southern African nation is almost broke, he's pledging 15 percent pay rises for 350,000 state workers, and so far, Human Rights Watch says the government has failed to end his ruling party's intimidation and carry out reforms needed to ensure a free vote.
Afghanistan President Ashraf Ghani's rare, temporary ceasefire with the Taliban will expire late next week. Two issues are unclear: Will the Taliban will respect it, and will Islamic State militants exploit it.
And finally ... The World Cup is expected to draw millions of fans to matches over the course of the 2018 tournament, and Russia has spent more than $11 billion on infrastructure, including money that went toward construction, renovation and preparations at 12 stadiums and 13 major airports. In this interactive dataviz, Andre Tartar, Sam Dodge and Jeremy Scott Diamond show that among those critical facilities are least two dozen tied to people or companies now under U.S. sanctions.