AMLO to Throw Mexico Campaign Party at Televisa's Mega-Stadium
(Bloomberg) -- Andres Manuel Lopez Obrador may be struggling to mend bridges with Mexico's richest tycoons, but at least one is showing support by booking him the nation's largest party venue: Estadio Azteca.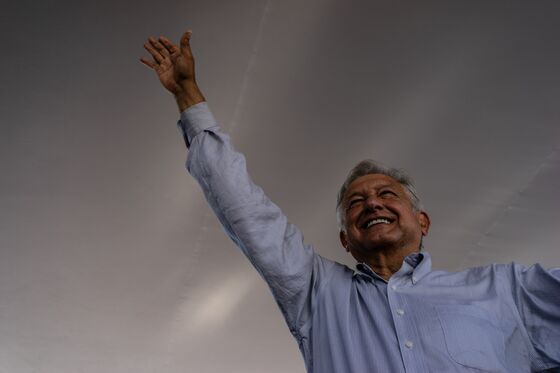 The presidential candidate says he'll close his campaign on June 27 at the site that's hosted two World Cup finals and seats over 80,000. His Morena party will rent the stadium from broadcaster Televisa, chaired by Emilio Azcarraga, whom the candidate had once labeled part of the "mafia of power." Now his stadium will be the site of what Lopez Obrador promises to be a blowout music festival.
The front-runner is ahead of his nearest contender by 26 percentage points weeks before the July 1 election, according to Bloomberg's Poll Tracker. He's had several run-ins with leaders of big business, some of whom he's called a "rapacious minority" and who have warned their employees away from voting for him. He met with prominent businessmen Tuesday and played up positive interactions, including a hug exchanged with former Kimberly-Clark de Mexico Chairman Claudio X. Gonzalez Laporte. Business leaders have responded that they'd seek to work with whomever wins the presidency.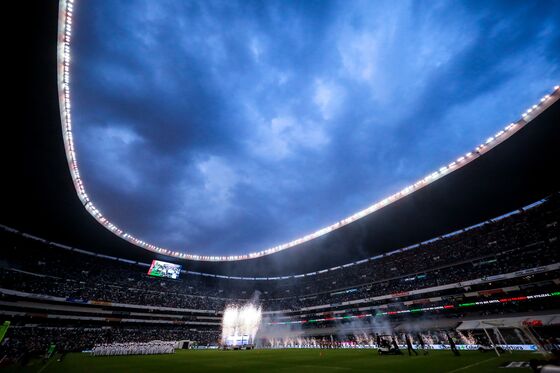 "Celebrations will commence because Mexico's soccer team will do well, and the country will do well, because we're going to win the presidency," Lopez Obrador said.