More Brexit Plot Twists Ahead as Drama Deepens
Like a long-running soap opera, the U.K.'s Brexit saga twists and turns so often that many people lose track of the plot. It's time to tune back in, though, as the European Union divorce drama may be about to get ugly.
Almost two years since Britons voted narrowly to leave the EU, and with the clock ticking down to the March 29 departure, there's very little agreement with Brussels about the terms of separation. British businesses are growing impatient, telling Prime Minister Theresa May to get on with making key decisions as they put in place contingency plans.
Vital issues remain unresolved amid deep divisions within the ruling Conservative party, not least over how to avoid a hard border on the island of Ireland without some form of customs union with the EU. May faces a showdown next week when lawmakers vote on 15 amendments to the government's European Union (Withdrawal) Bill added by the unelected House of Lords.
The U.K. could wind up settling a divorce bill while still abiding by most EU rules. Or it could all yet end in chaos as the country crashes out of the bloc with no deal.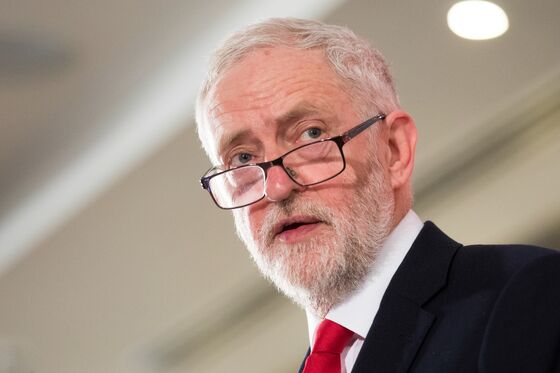 Divided Democrats | California Democrats are so determined to oppose President Donald Trump that they may hurt the party's chances of winning control of the U.S. lower house of Congress. The state's unusual rules mean all candidates appear on the ballot regardless of party in today's primary contests. There are so many Democrats running that they may split the anti-Trump vote and let two Republicans top the ballot in key districts to face off against each other in November's elections.
Legal issues | Special Counsel Robert Mueller accused Trump's former 2016 presidential campaign manager Paul Manafort of attempting to tamper with witnesses in the federal case charging him with money laundering and acting as an unregistered foreign agent of Ukraine. Meanwhile, Trump tweeted yesterday he has the "absolute right" to pardon himself, setting up a potential battle with Mueller that may end in a Supreme Court test of how much a president is above the law. 
Marielle's followers | The assassination in March of Rio de Janeiro city council representative Marielle Franco, a fearless critic of corrupt powers running the city's slums, hasn't silenced her message, amid criticism of the authorities for failing to catch those responsible. Instead, it's stirring a political wave in Brazil beyond Rio's slums with a growing number of women and other anti-establishment candidates determined to challenge major powers and run for office in general elections this October.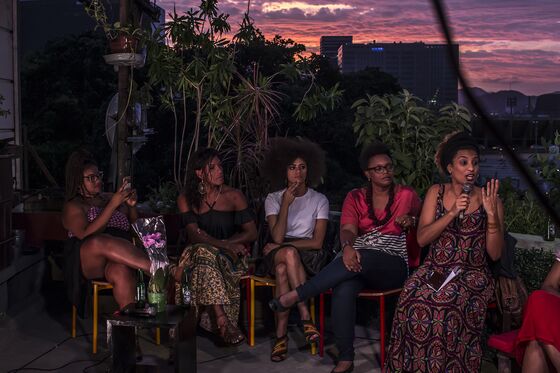 Diplomatic spat | Relations between Australia and China were already tense after Prime Minister Malcolm Turnbull said reported Chinese meddling with media, universities and lawmakers was a catalyst for tougher laws against foreign interference. Now Foreign Minister Julie Bishop has said companies should operate free from external government pressure after Qantas Airways Ltd. bowed to Beijing's demands to refer to Taiwan as part of mainland China. Even as Australia becomes more vocal in its criticism, it needs to balance its concerns with its economic reliance on the world's second-biggest economy.
Social safety net | Prime Minister Narendra Modi wants to extend a welfare program to India's 500 million workers as he bids for re-election in 2019, but he's facing a tight deadline and has few resources to devote to the ambitious plan. It will help reduce poverty in a country home to a third of the world's poor, but is also likely to put pressure on India's fiscal deficit, already one of Asia's widest.
Italy's Senate votes on the new government this evening, and a confidence vote in the lower house may take place tomorrow. The Five Star Movement and the League hold a majority in both houses and aren't expected to face problems confirming their administration.
And finally …  Starbucks Chairman Howard Schultz will leave the coffee chain later this month, fueling speculation the billionaire may be preparing a presidential run. Schultz, who helped expand the company from 11 stores to more than 28,000 globally, told the New York Times he's become "deeply concerned about our country — the growing division at home and our standing in the world."