Corbyn as U.K. Premier? Some Labour Lawmakers Would Rather Quit
(Bloomberg) -- The chance of winning power usually galvanizes opposition lawmakers, but for some in the U.K.'s Labour Party, the prospect of Jeremy Corbyn becoming prime minister is making them look for a way out.
The socialist leader's better-than-expected performance in the 2017 election hasn't won over internal critics. In private conversations with Bloomberg, about a dozen lawmakers pointed to deep differences that test tribal loyalties.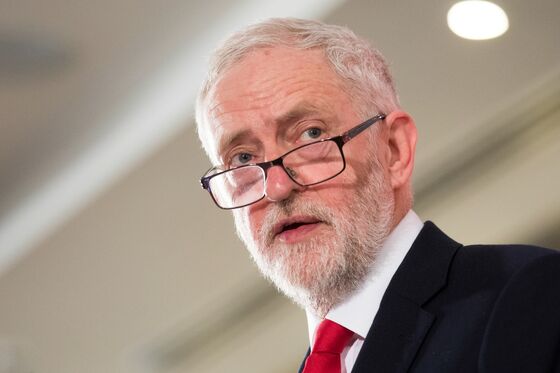 Even at the top of the party, they still question his fitness to lead a government, especially through the turmoil of Brexit. Lower down the ranks, some members of Parliament are considering quitting Labour while others fear a campaign to push them out.
From a distance, the U.K. party that looks in the most trouble at the moment is Prime Minister Theresa May's Conservatives, in government but without a majority, hopelessly divided on how to pull off Brexit without damaging the economy. All's not well either with the "government-in-waiting."
"The reason I didn't support Jeremy's candidacy and have not been persuaded since is because I just don't think people with track records of extreme views like Jeremy Corbyn and John McDonnell should lead a mainstream party," Labour lawmaker Ian Austin wrote for the PoliticsHome website May 24.
Corbyn and McDonnell, Labour's shadow chancellor of the exchequer, supported Irish republicans even after the attempted murder of Prime Minister Margaret Thatcher in the Brighton bombing and McDonnell has a record of encouraging violent street protests, Austin wrote. "The truth is that Jeremy Corbyn and the hard left have taken over the Labour Party and want to turn it from a mainstream social democratic party into something very different."
Few Labour lawmakers are as outspoken as Austin, but doubts about Corbyn's leadership persist and among the concerned are those being lined up to be ministers if he forms a government. It was less than two years ago that the parliamentary party passed an overwhelming vote of no-confidence in him.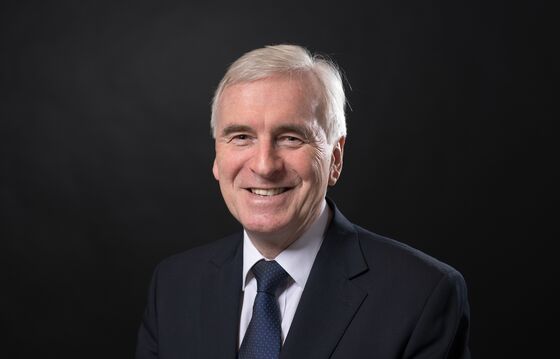 Those thinking through their options fall roughly into three groups. Some have already mentally packed their bags, and are ready to quit the party.
They say it's only a matter of time before they are driven out of the party anyway, either by disciplinary moves from headquarters or by the process of "deselection" -- activists taking over local party groups and choosing a different candidate for Parliament.
At the other end of the Corbynskeptic scale are those who say they will stay because their sense of allegiance to the party beats everything else. That doesn't mean they don't fear being forced out. They are abused as "traitors" online and to their faces, and acknowledge that deselection is a possibility.
But, as one put it, she was Labour before she was a member of Parliament and if she's told she can no longer represent the party, she'll still be Labour but running a shoe shop rather than sitting in the House of Commons.
Having expected to lose their seats in last year's election, many have already gone through the process of reconciling themselves to life outside Parliament.
In between these two groups are the undecideds. They fear for their future within the party, but are reluctant to leave. They point to advantages of staying inside: for all of Corbyn's unwillingness to listen, they have managed to shift his position on Brexit, pushing him to back a customs union.
The stakes are high. Polls show Labour and the Conservatives so close that neither would be able to win a majority, with some showing them neck-and-neck. While the next election isn't scheduled until 2022, a snap vote before then could propel Corbyn into government through a deal with the Scottish National Party and Liberal Democrats, both of which oppose Brexit.
Steven Fielding, professor of politics at Nottingham University, said unhappy Labour lawmakers need "to stop indulging in random acts of criticism and threatening to create a new party."
"They need to do something difficult," he said. "Find a way to make a coherent and positive appeal to those members for whom Jeremy Corbyn represents Labour's best hope for power with principle."
It is those ordinary party members -- who put Corbyn in the job and then voted to keep him there -- that McDonnell, the leader's right-hand man, cited when he explained why he was untroubled by complaints.
"We've got nearly 600,000 members, and we've got a maximum of maybe a dozen MPs who are just not happy," he said in an interview.